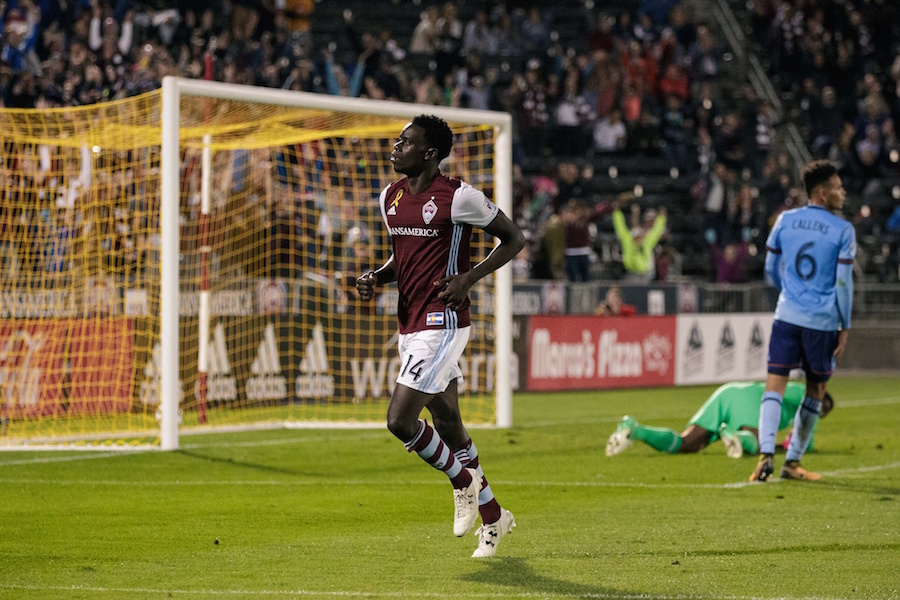 After shocking the rest of the MLS by finishing last season with the second-best record in the league, and losing in the finals to eventual champion Seattle, the Rapids have taken a nosedive this season and find themselves ahead of only the LA Galaxy for last place in the Western Conference.
Despite the disappointing season, there are a couple of bright spots for the team that have been able to give Rapids fans a small amount of hope.
Stefan Aigner
After playing for his hometown team of 1860 Munich, Aigner decided to bring his talents stateside when he signed a 3-1/2 year contract with the Colorado Rapids on July 26th. The Rapids have been utilizing him as a substitute until he can become conditioned enough for a starter role with the team.
Despite only being held to one goal and one assist on the season, Aigner looks primed to become a Rapids cornerstone next season — and they'll need him, if they're to have any hope of righting the ship in 2018.
Along with having a world-class first touch, Aigner has the ability to see the field with a different perspective than most players on the Rapids roster, thanks to his international play with Germany. That experience will prove useful going forward, as the Rapids look to transform their offense over the offseason.
Dominique Badji
After being drafted by Colorado in the 2015 MLS Superdraft, Dominique Badji has been proving himself as a consistent point producer for the struggling Rapids' attack. His nine goals this season lead the team, and that tally is almost double that of second-place (and now-retired) Kevin Doyle's five. Moreover, his four assists tie him four tops on the club with Marlon Hairston.
(Video Courtesy of Major League Soccer)
Similiar to Aigner, Badji brings international experience to the club, as he has represented his home country of Senegal on multiple occasions, but it's his natural skill-set that stands out. Possessing a rare combination of speed, strength, and athletic ability, Badji positions himself in ideal spots to create a scoring opportunities for the Rapids.
The Rapids will have to make plenty of other improvements before they can make any major noise in the MLS — especially being in the same conference as the Sounders and the Portland Timbers. However, having Badji and Aigner leading the charge for the offense as soon as possible will mark a step in the right direction for the club — making them the pair to watch for Rapids fans as they look to reclaim a knockout spot next season.