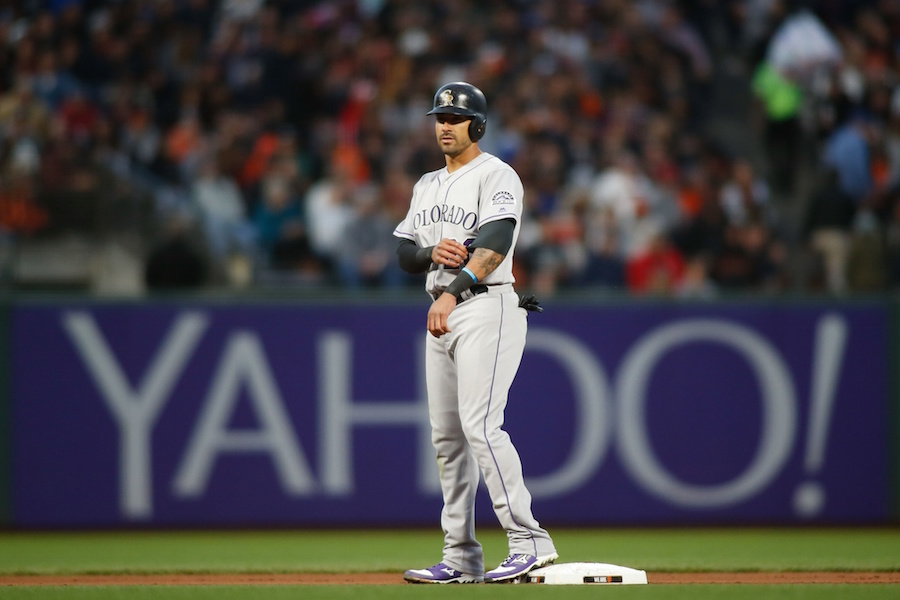 I can give you 70 million reasons why Ian Desmond's recurring injuries are bad news for the Colorado Rockies, but there's nothing he, nor they, can do about it right now.
For the moment, Desmond needs to focus on getting his calf muscle and his body right, and it looks like that will have to take more R & R than originally thought. But you know what? It happens. In a sport this grueling, it can be hard to stay healthy, especially when simply playing can re-aggravate an old injury.
In the meantime, though, the Rockies will be fine without him on the field. They have plenty of talent to back up Desmond while he makes his recovery, both at first base and in left field.
He's certainly played first base a lot less this year than was originally planned, which the team can obviously credit to Mark Reynolds. Reynolds has been nothing short of phenomenal this season, both at the plate and at the bag, so that area of their game shouldn't be too affected.
In the outfield, perhaps, the Rockies have their greatest depth of talent.
Currently on the 25-man roster, they boast the skills of the near-infallible Charlie Blackmon, a somewhat-embattled Carlos Gonzalez, the white-hot and feared Gerardo Parra and Alexi Amarista, who has certainly earned his 'Little Ninja' nickname.
And, if the Rockies find a way to call up some of their Triple-A talent, they can call on the likes of Raimel Tapia, who's speed and bat can bring a unique edge to the roster once more.
Unfortunate injuries happen all the time in thes six-month ordeal that is a MLB season, but you know what that is?
As manager Bud Black likes to say, that's baseball.