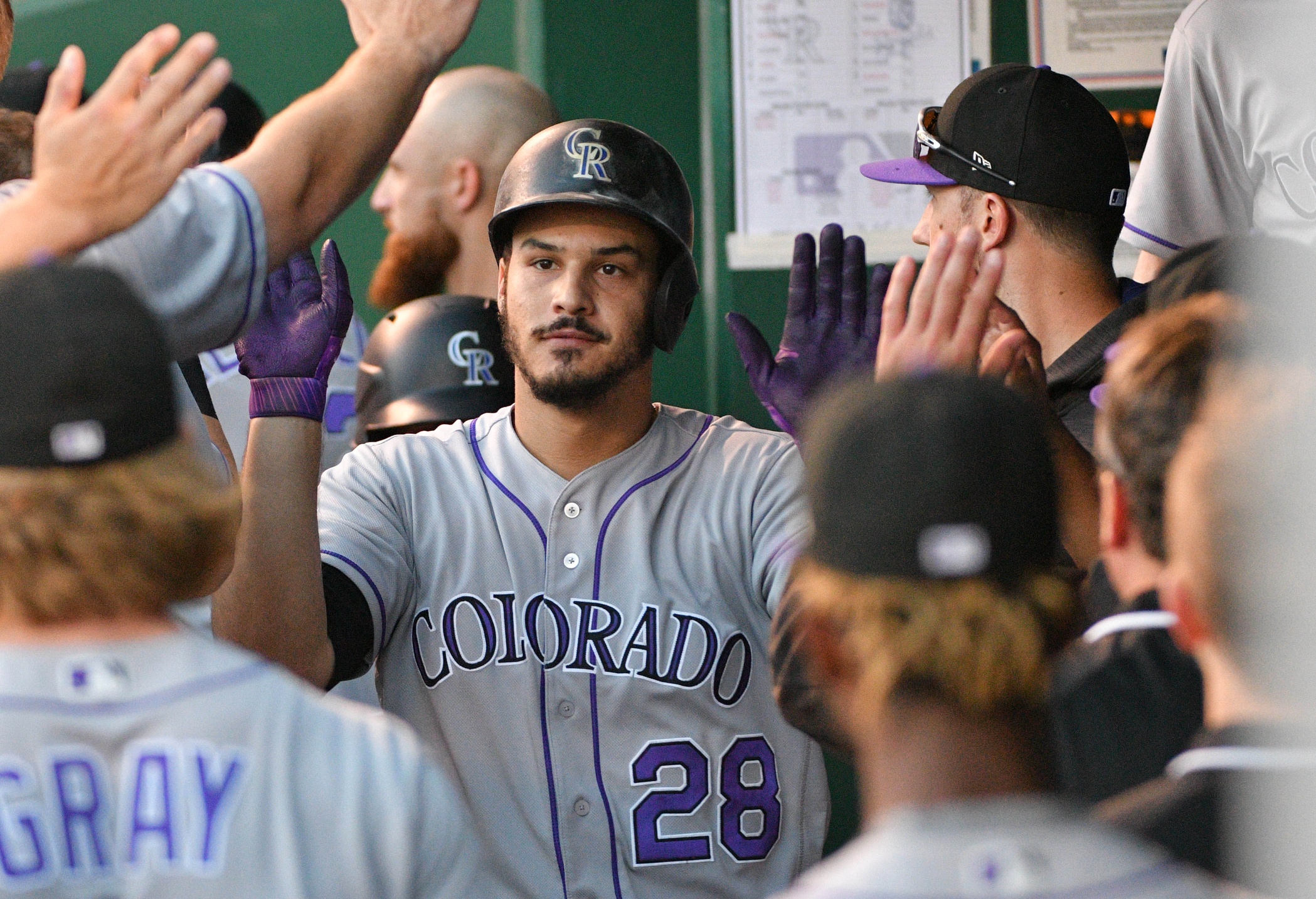 A few months ago, when the Colorado Rockies began to slide a little bit and gave up the NL division lead to the Dodgers, I wrote a column telling fans to relax, because it would take a meltdown of "epic proportions" for the Rockies to not make the playoffs.
My bad, guys.
After a particularly difficult rough patch that dates all the way back to Aug. 6, the Rockies have dropped 16 of their last 24 games, which is putting them in a precarious situation as the regular season nears its end.
A few months ago when I wrote this gem, I never would have imagined this slide to end the season with the amount of talent on this roster. Now, I'm not so sure they'll be suiting up for Rocktober, like I originally thought heading into the second half of the season.
Keep in mind, though, that was also before the Dodgers turned into the Monstars and the Brewers weren't nearly as close to touching the Rockies as they are now. The baseball gods have smiled down on the Dodgers since they took over the lead, and there's no overcoming that divine intervention, especially when they lead the entire MLB with an unreasonable 92-43 record.
While the Rockies have been streaking, so have the Brewers–but in a much more beneficial way. Since Aug. 12, the Brew Crew have boasted a 12-6 record and show no signs of slowing down any time soon. With the Rockies already out of the running for the top Wild Card spot in the NL — what with the Diamondbacks beating them out by 5.5 games — they have to pick up the pace to keep that second Wild Card spot they're barely holding, by only one game, over Milwaukee.
With the way the Rockies' offense is (not) rolling lately, scoring three runs or less in 16 of their last 29 games, their chances of making it to the playoffs with that kind of production have dropped off of a very steep cliff.
And honestly, if they keep this low-scoring streak up, I don't envision them nabbing that second Wild Card spot. The Brewers are too hot right now, and if the Rockies can't right the ship quickly, they'll be eclipsed by Milwaukee pretty soon.
That being said, the Rockies are by no means out of the running yet. There's plenty of baseball left to be played, and the team has plenty of talent left in their roster to turn this thing around.
Will they be able to?