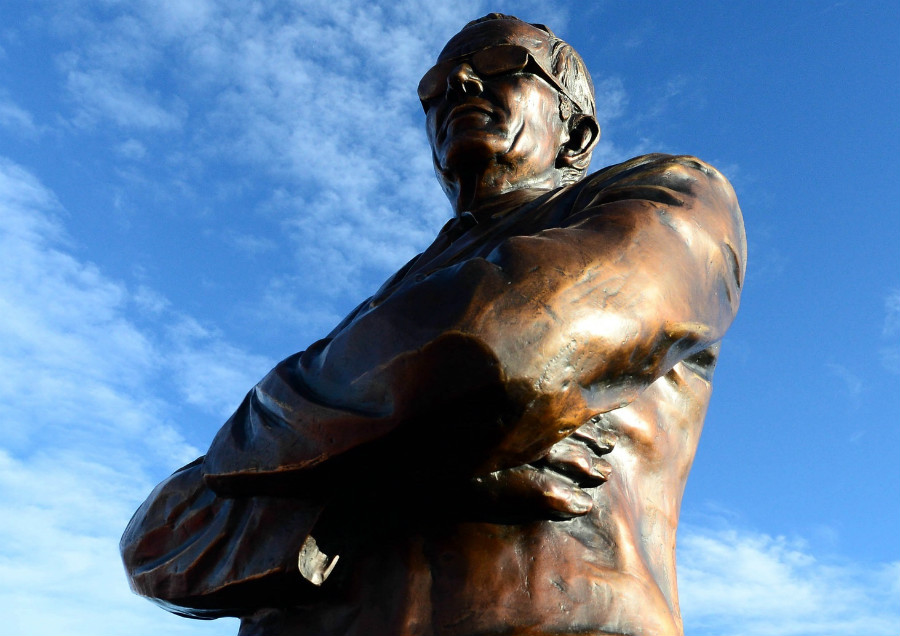 This is a big weekend for Broncos fans. Not just because they're facing off against the Packers in a matchup of two 6-0 teams, but because owner Pat Bowlen will rightfully be inducted into the Denver Broncos Ring of Fame.
Getting inducted into the Ring of Fame was only a matter of time for Mr. B. After this, the only question is whether he'll be getting a gold jacket. And with a stat like this, I don't know how he's not in consideration for the NFL's highest honor.
Stat of day on Pat Bowlen: In his 31 years as Broncos' owner, his teams have had more Super Bowl appearances (6) than losing seasons (5).

— Adam Schefter (@AdamSchefter) October 29, 2015
For the players and coaches, this week is all about the Packers, but they couldn't help themselves when it came to talking about their boss, Mr. Bowlen.
Gary Kubiak: It means a lot. Just to have the opportunity to be back—if I was somewhere else, I wouldn't get a chance to be around that team coming back or have a chance to see Annabel [Bowlen], see the family and tell them, "Thank you." I feel very fortunate to have a chance to be back. I know it's a big weekend for the family, big weekend for the former team, but we're all proud of him. I know I'm very, very thankful as a coach and a player to have had an opportunity to work for him. It's been very special.
Peyton Manning: As I was sharing earlier with Dave [Logan] on the radio interview, I can't speak about Mr. Bowlen like players that played here for a long period of time or when he had a more active role as an owner, but I got to meet Mr. Bowlen a couple of times when I played for Indianapolis. I don't think that he liked me all that much, to tell you the truth. That's who he was. He was a competitive guy and he liked the Denver Broncos. I get it and I respect that. He flew back from Hawaii when I signed here with Denver. I had a good conversation with him, which I enjoyed, and I still get a chance to visit with him. [Head Athletic Trainer Steve] Greek [Antonopulos] and I have a chance to go see him and obviously my thoughts and prayers are with him and his family in all that he's going through. When you go into the Ring of [Fame], you have a chance to read about all that he's accomplished as an owner. I can't do it justice in this short press conference, but what he's done for Denver, for this community, for the Broncos and for the NFL, it's as impressive as it gets. I think that I speak for any player just to say that it's an honor to play for a team owned by Pat Bowlen. It's a special weekend. I'm sorry that he won't be there to truly participate, but I know that for his family, it's special for them and it's special for a lot of people.
Demaryius Thomas: He means a lot. He took a chance on me. He's the reason I'm here right now. I can't say I talk to him much, but when I'm always around him, he's always a nice guy. I always speak to him and he shakes my hand. He just means a lot. What he's going through, I've had some family members go through it, so I know it's bad on him right now and bad on his family. It means a lot.