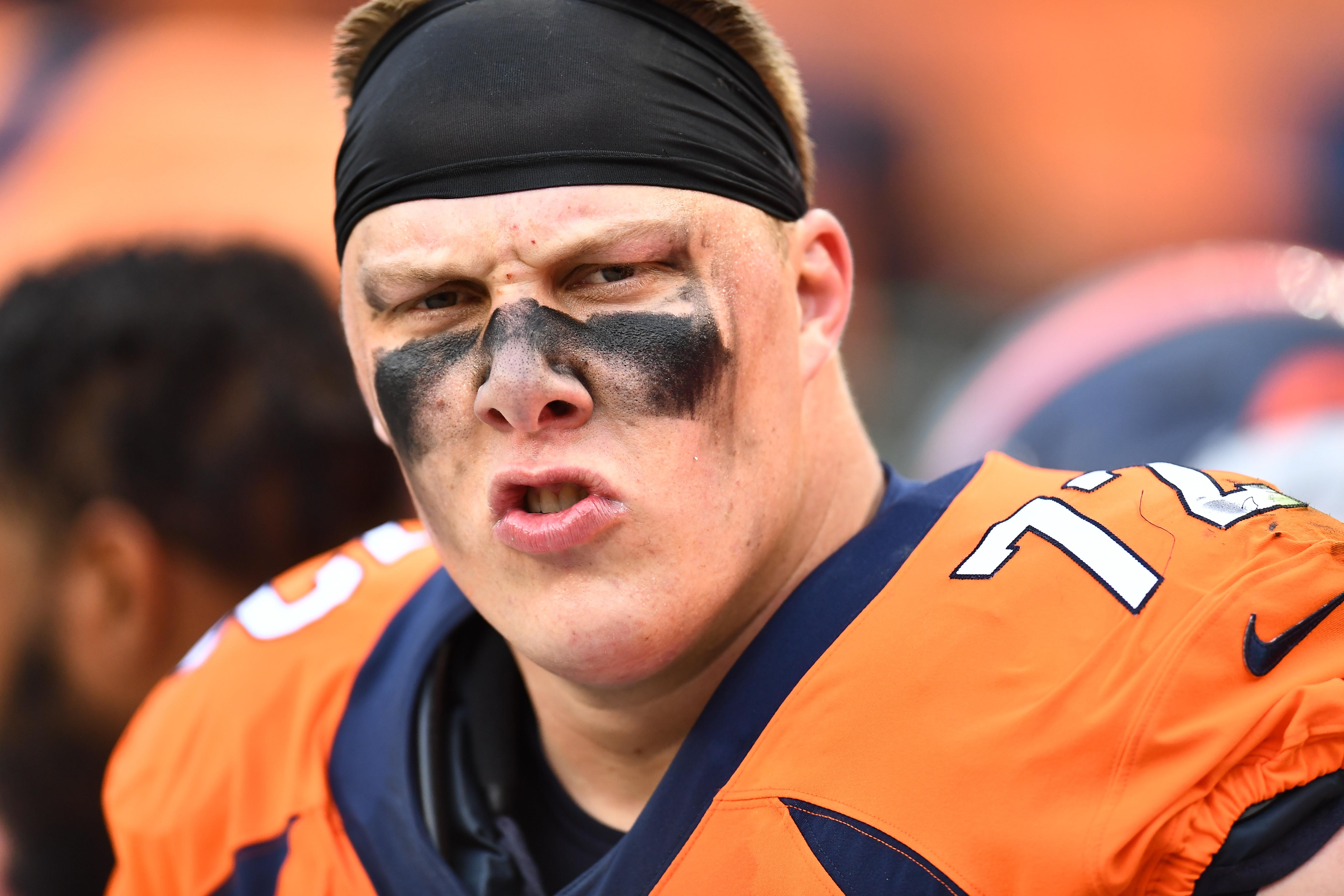 Injuries happen to all teams and unfortunately for the Denver Broncos, revealed it's ugly head on Monday at day three of Broncos camp as Garett Bolles (possible concussion) and Brandon Marshall (wrist injury) both left practice early.
The Broncos also dealt with injuries to Jeff Heuerman (sore knee) and Marcus Rios (sore hip) on Monday's practice.
The offense received a lot of work in the red zone, as multiple sets, schemes and formations were experimented with. Case Keenum led the way on offense and had multiple quality throws on the day to multiple receivers. Chad Kelly received quite a bit of mentoring from Case Keenum in their short time together and in the podcast, Kelly talks about his time working with Keenum.
On the defensive side of the football, safety Su'a Cravens talks on the podcast about his love to be back on the football field. Like a kid in the candy store, Cravens is excited to be used in multiple ways on defense and thrilled to be back on the field.
Broncos blitz podcast host Ronnie Kohrt chats about day three on the podcast, including his reaction to the injuries, the star of the day and more.
Click here to listen to the full Broncos Blitz podcast with Ronnie Kohrt.
You can follow Ronnie Kohrt on Twitter for more news regarding the Broncos by clicking here and catch up on latest conversations about the Broncos, including what he had to say about Todd Davis and his effect on the defense this year, or listen to the podcast below.
Click here to listen to past episodes of the Broncos Blitz podcast and access the Broncos Blitz archived vault.