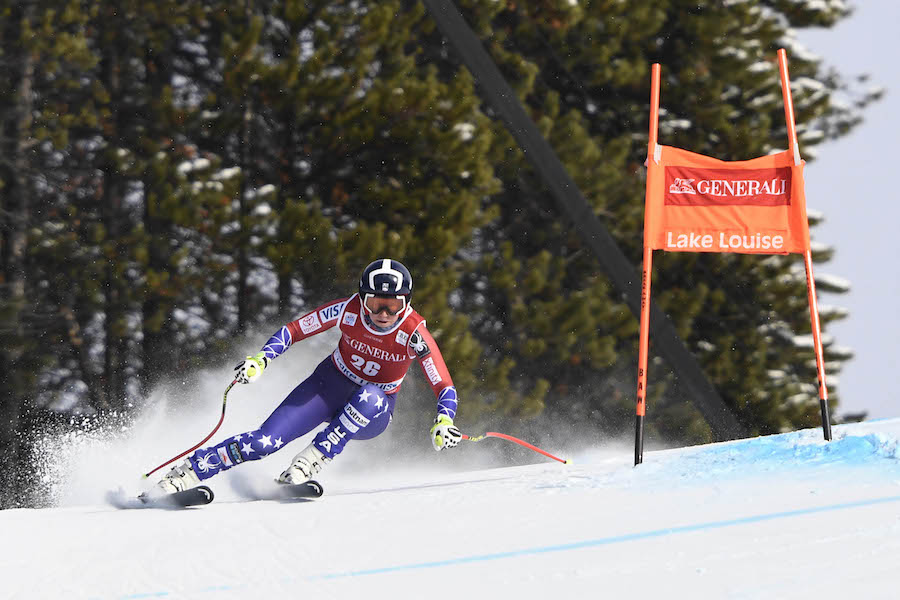 Four-time World Cup overall champion and 2010 Olympic gold medalist Lindsey Vonn might get the most attention for her injuries, but fellow Team USA downhill and super-G skier Alice McKennis might boast one that's more spectacular.
McKennis in 2011 suffered a left tibial plateau fracture. That was nothing compared to what was next for the New Castle, Colo. native. A crash in March 2013 shattered her right tibial plateau into about 30 pieces and shelved McKennis for the entire 2014 season, causing her to miss the 2014 Games in Sochi. Amazingly, she came back strong in 2015 with eight finishes in the top 30 and three in the top 15.
Instead of chasing her from the slopes, her injuries grew her love for the sport even more than before.
"Having broken first my left tibia plateau, then my right tibia plateau and tibia this past season has given me such a greater appreciation for the small things in life," McKennis told Liftopia after her injury. "You often don't realize how much you love something till you can't do it. My love for skiing has been the one motivating factor to push myself through the struggles of rehab in order to return to skiing at my best."
McKennis grew up on a cattle ranch but lived close enough to the mountains for her future career path to make sense. She began racing at age 5, following her older sister, Kendra, who later competed on the FIS level for two seasons. At age 9, McKennis joined Ski Club Vail, the same club that developed the all-around skills of Vonn.
Formerly coached by five-time Olympian Casey Puckett, Alice McKennis is versed in speed events. Her resume speaks for itself with a World Cup downhill win, multiple FIS World Cup super-G top 10's, and a 20th in the World Cup downhill standings as well as a spot on the 2010 Olympic Team during her rookie World Cup season. McKennis was disqualified in her downhill competition in the 2010 Games in Vancouver.
In 2013, she earned her first World Cup win in the downhill in Austria, which she also claims as her most memorable moment as an athlete.
"My [most memorable skiing moment was] my first World Cup victory last season in St. Anton, Austria," McKennis told Liftopia. "I have always dreamed of being a World Cup winner and to have it happen will forever be one of my best memories skiing."
McKennis can earn both a World Cup win and Olympic gold medal in PyeongChang.