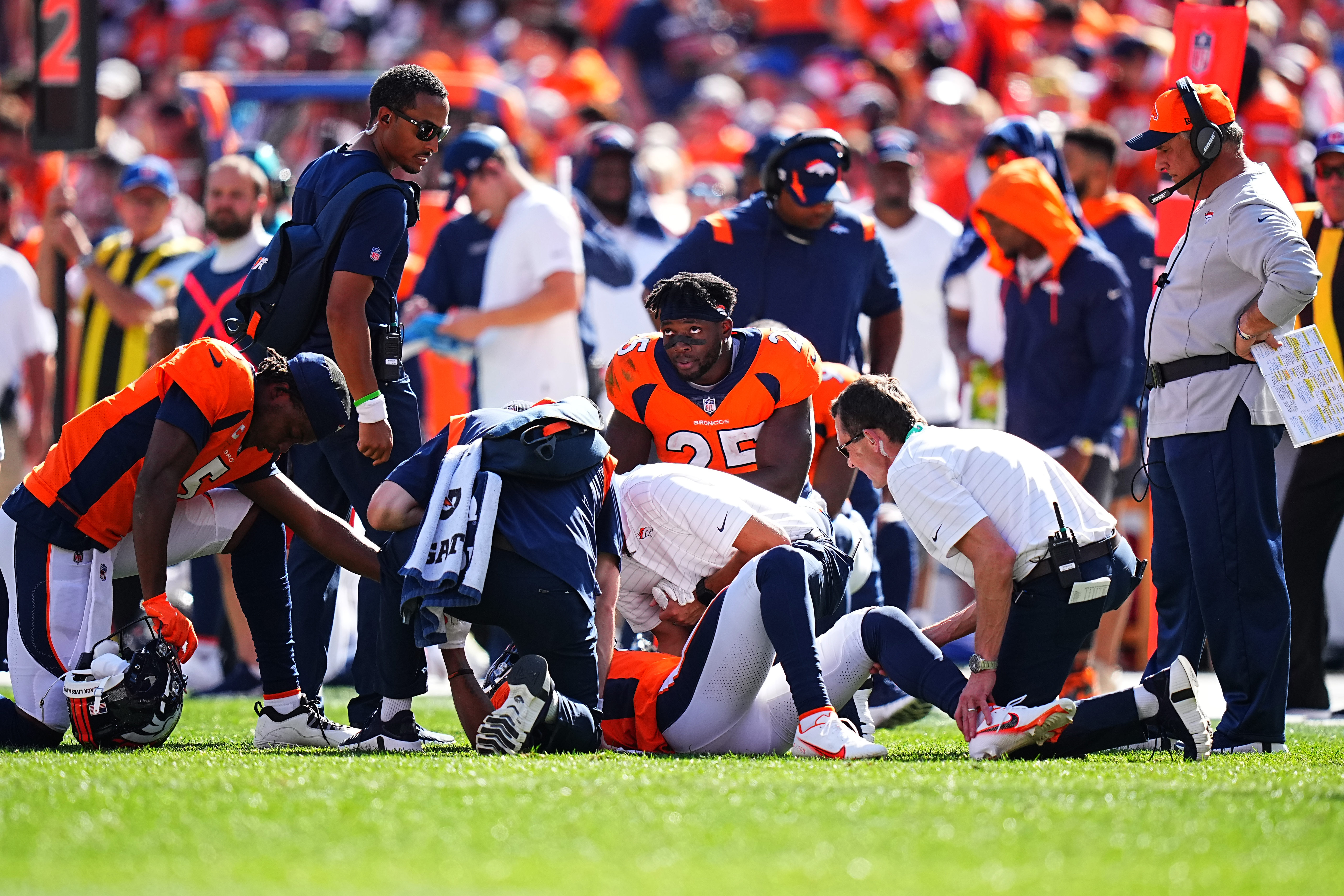 The injury bug has bitten the Denver Broncos quite hard through three weeks of the regular season.
After exiting the game with an apparent leg injury during the Broncos' Week 3 win over the New York Jets, reports surfaced, and were later confirmed, that KJ Hamler suffered a torn ACL and will be lost for the remainder of the season.
Head coach Vic Fangio confirmed the news during his Monday meeting with the media.
With Hamler out for season with torn left ACL, #Broncos facing some tough questions. Can they rely on Diontae Spencer as a slot man? Do they find help from within? Hinton, Cleveland, Williams? #Denver7

— Troy Renck (@TroyRenck) September 27, 2021
Hamler had caught five passes for 74 yards through the first three games of the year and was seen as a big threat downfield for the Broncos. That was seen when Drew Lock connected with Hamler for an 80-yard touchdown strike in the preseason. Hamler had completely gotten by every member of the Minnesota Vikings defense and was untouched going into the end zone.
He dropped what would've been a long touchdown pass in Week 1, but was intent of redeeming himself and improve his hand work the next week.
He won't get that chance as he is the second wide receiver to land on injured reserve this season. Jerry Jeudy remains out with a high-ankle sprain.
This is the second year in a row that the Broncos lose a big-time receiver because of a torn ACL. Courtland Sutton went down early last season but has looked solid since his return to the field this year.
While addressing injuries to Dalton Risner and Graham Glasgow, Fangio stated there is no official word on the injuries but that they are not expected to be season-ending.
#Broncos Fangio confirms Hamler out for year with ACL and other damage. His second ACL injury dating to high school. "We will miss him." Waiting on word from MRIs for Risner and Glasgow. Not season ending Fangio said. But need more info #Denver7 pic.twitter.com/krQarinLqm

— Troy Renck (@TroyRenck) September 27, 2021