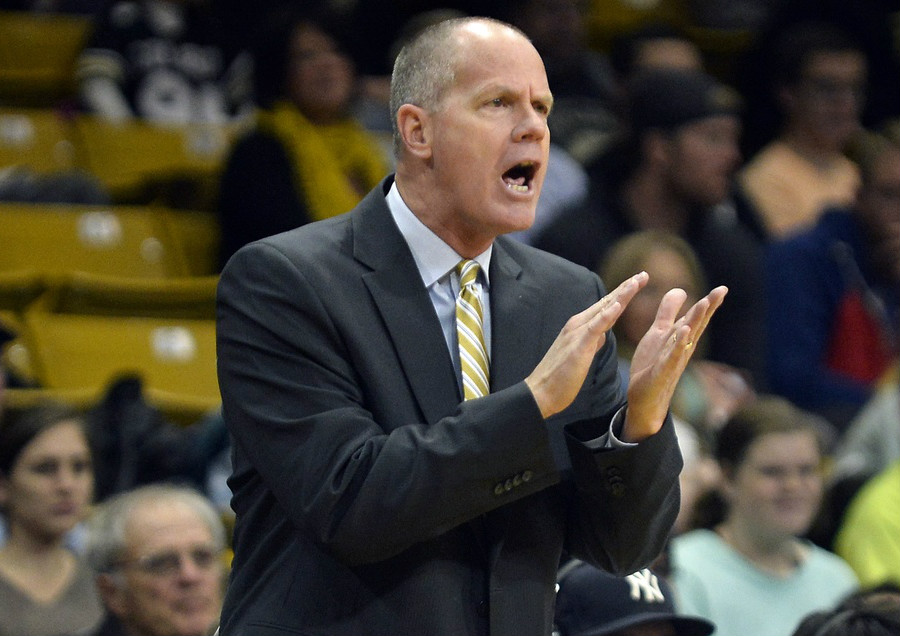 Every team goes through those transitions where they learn about themselves. Whether it be the coach trying to figure out which lineups work best, players looking to find their role on the team or an outing in which team bonding is involved to create chemistry, that search for identity always happens at some point of the season, and until it's found, the season can't really start.
The CU men's basketball team might find themselves in a great position. It appears that they might have found their identity after their first game, a tough fought loss to top-10 ranked Iowa State.
But make no mistake about it, this team believes that they should have won that game.
"Honestly, I'm very disappointed. We thought we could win that game," senior forward Josh Scott said.
And they very well could have won if it hadn't been for the same turnover issues that plagued the team last season. And even still, the Buffaloes were within six points when the final buzzer sounded; for Tad Boyle's team, that only made the loss more painful.
"We're going to take this anger and showcase it on Tuesday night," sophomore guard George King, referring to their second game of the season against Auburn.
That Tuesday, CU played a road game against the Bruce Pearl-led Auburn team that had just won a nail-biter to UAB, a team that advanced to the second round of the NCAA Tournament last year, and that anger was showcased.
At the beginning game, the Buffaloes mirrored the same team that had lost to Iowa State: Turnovers, turnovers and more turnovers. The Buffaloes were down by double digits after Auburn started off hot from the field, yet the Buffs managed to overcome their deficiencies resulting in a much-needed road win.
"I am not sure I have been as proud of a group since I have been at Colorado" said coach Tad Boyle.
George King had himself his best game of his young career. He finished with 27 points and 7 rebounds. Josh Scott also rebounded from a not-so-stellar game against the Cyclones. He was efficient on the offensive end, going 8-10 from the field with 24 points, nine rebounds and three blocks.
The Buffaloes seem to be heading in the right direction after their first loss, and that was on full display Friday night as scoring came from all directions; Josh Fortune, George King, Tre'Shaun Fletcher and Josh Scott all scored in double figures, and the Buffaloes opened their home slate against Portland with a convincing 85-63 victory.
Fletcher said, "The team is playing really well right now. We have a lot of camaraderie and team chemistry going."
After the game George King said, "Obviously Iowa State is a great basketball team; we didn't get the luxury of playing them in a neutral site, but we played them down to the wire and barely loss at the end, and even though we lost, it gave us a lot of confidence, knowing we are able to hang with a top-10 team. Ironic to say but it got us headed in the right direction and back to playing Colorado basketball; when we are playing Colorado basketball we are a very good team."
The Buffs next five games are all home games. It continues with a game Sunday against Nebraksa-Omaha, another opportunity to showcase just how motivated they are after the Iowa State loss and another chance to display Colorado basketball.