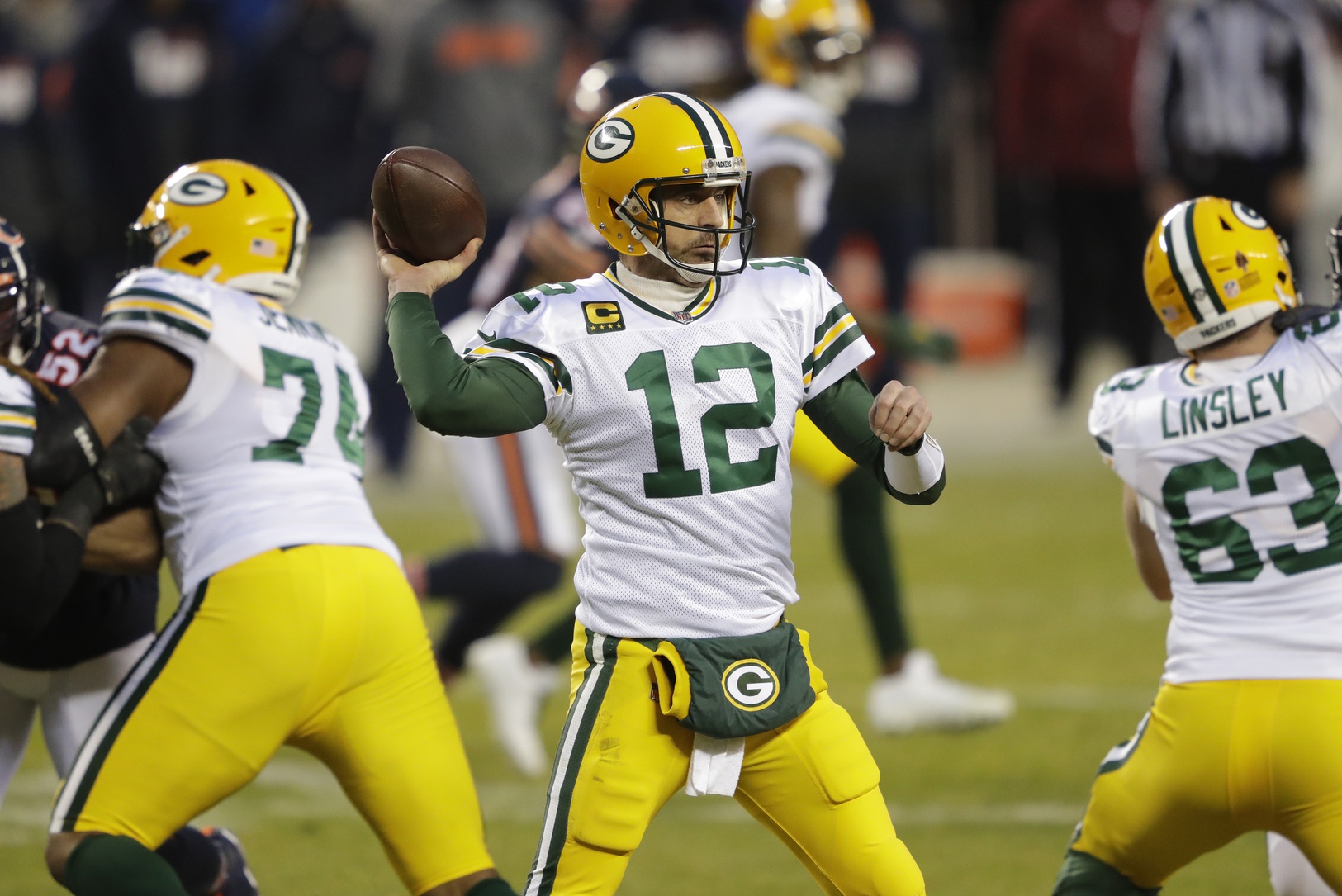 It's been a wild offseason for Broncos Country.
Since OTAs, Drew Lock and Teddy Bridgewater have been competing for the Denver Broncos starting quarterback job. In virtually any other scenario, this would be the most talked about storyline going into training camp for any team. In a bizarre turn of events, that competition has been on the back burner in many fan's minds.
Since the opening night of the 2021 NFL Draft, there have been rumors and nonstop chatter about a potential Aaron Rodgers trade to the Broncos.
At one point, it was even described by prominent NFL media members as "just a matter of time." The narrative has been changing daily.
What's the latest on Rodgers?
A week ago, a report came out that Rodgers was planning to announce his retirement this week. As shocking as it sounded, it seemed plausible. NFL agent David Dunn currently represents Rodgers. Dunn formerly represented Carson Palmer before he officially retired.
For those who have forgotten, after the Bengals rejected Palmer's trade request in 2011, he announced his initial retirement at the start of training camp. However, he came out of retirement when the Bengals agreed to trade him to the Oakland Raiders in the middle of week seven. It seemed like history was about to repeat itself.
Everyone was so convinced that Vegas sportsbooks pushed out their prices on the Packers to win the NFC North and shortened the odds for the other teams.
However, on Monday, Ian Rapoport shocked the NFL universe when he tweeted out that Rodgers would be coming back.
The #Packers and QB Aaron Rodgers are in the final stages of a reworked deal to bring him back for the 2021 season, source said. It should be official soon. Rodgers had planned to arrive for camp thanks to a thawing over the past few days. Now, he will.

— Ian Rapoport (@RapSheet) July 26, 2021
On Tuesday, Rodgers was photographed walking up to Packers training camp, making his return official.
Broncos fans quickly turned their focus from "is Rodgers going to be a Bronco this year" to "will Rodgers be a Bronco in 2022?"
Is Rodgers worth the wait, or is it time to let the dream die?
General manager George Paton has suffered major backlash from doubters who disagree with his roster moves at the quarterback position.
Namely, people have criticized his decision to pass on, now Chicago Bears quarterback, Justin Fields in the 2021 NFL Draft. Paton has gone on record, declaring his confidence in the Broncos' current quarterback lineup. Nobody will know if it was the right decision until they see it play out this season.
There is a big question mark surrounding Lock and Bridgewater. Public opinions vary between two extremes. Some think that with an elite defense behind them, whoever wins the starting job will play well enough to push the team into a wildcard seed. Others believe it will be a repeat of last year, and the Broncos will miss the playoffs for the 6th straight season.
Looking at the 2022 Draft Class shouldn't usher much optimism.
Oklahoma Sooners quarterback Spencer Rattler and North Carolina Tar Heels quarterback Sam Howell are considered the front runners for next year's draft. There are red flags around Rattler's off-the-field behavior that causes some worry. With Howell's lack of height and inconsistent footwork, it's highly questionable if he can find success in the NFL.
Neither gives off a sure-thing sentiment that makes a team feel confident they selected their franchise quarterback.
So You're Saying There's a Chance?
Rodgers' return to the Packers comes with some new concessions. Adam Schefter reported that restructured deal includes:
The 2023 year in Rodgers' contract — the last one in his current deal — would be voided, with no tags allowed in the future.
The Packers would agree to review Rodgers' situation at the end of this season.
Rodgers' contract would be adjusted with no loss of income to give the Packers more cap room now.
Mechanisms will be put in place to address Rodgers' issues with the team.
The freedom to decide where he wants to play in 2022.
If Lock or Bridgewater exceeds expectations, the Broncos can view this season as a success that didn't cost them any players or draft picks. If they fall short, then the Broncos can be optimistic about Rodgers being available in 2022.
Jokes have been made that the NFL stands for "Not For Long." With the elite talent currently on the roster, and the weak 2022 quarterback draft class, the best move the Broncos can make is going after a proven veteran. The mentality should be "win now."
Rodgers is absolutely worth the wait.