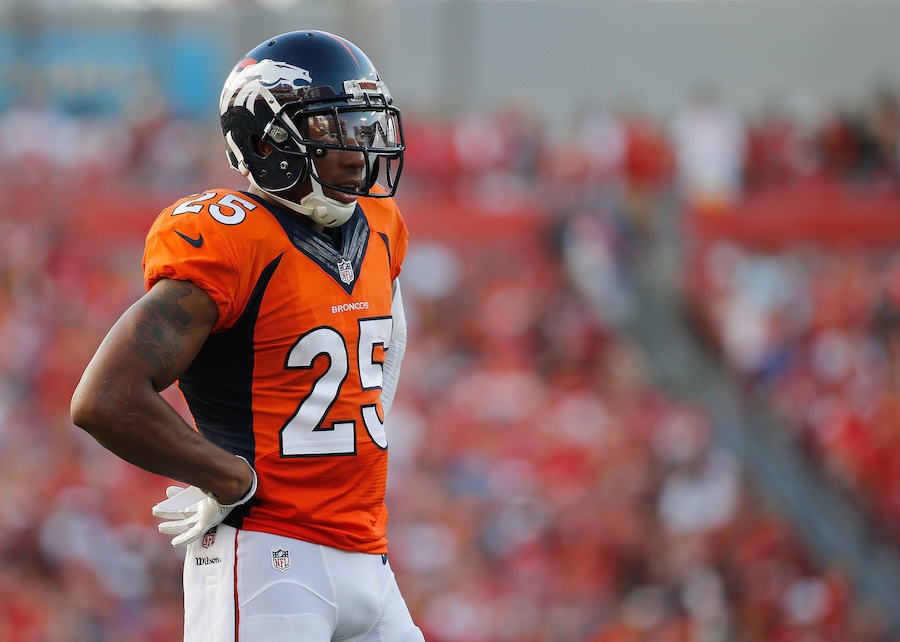 The Denver Broncos have yet to cross the bridge with Chris Harris Jr. on what the future will hold for the pro bowl Broncos cornerback and that delay might cost the Broncos, quite literally.
Reports of cornerback Xavien Howard getting a record amount of money from the Miami Dolphins triggered Chris Harris Jr. to tweet out congratulations and has to make one wonder. Did this raise Harris Jr.'s price tag?
Yeeeeeaaah X get that Bag 👀👀

— Chris Harris (@ChrisHarrisJr) May 10, 2019
Broncos Blitz podcast host Ronnie Kohrt goes over the numbers from Howard's deal and how it could impact the future. Does the chances of retaining Harris Jr. go down with this news? Or remain the same?
Kohrt also talks about an interesting quote float out by Garett Bolles on rookie Dalton Risner and more, all on the latest edition of the Broncos Blitz podcast.
Click here to listen to the full Broncos Blitz podcast with Ronnie Kohrt.
You can follow Ronnie Kohrt on Twitter for more news regarding the Broncos by clicking here and catch up on latest conversations about the Broncos, or listen to the podcast below.
Click here to listen to past episodes of the Broncos Blitz podcast and access the Broncos Blitz archived vault.