One of the brightest spots on the Broncos' 7-9 team from last season was the incredible safety duo of Justin Simmons and Kareem Jackson.
Simmons had the best season of his young career, racking up 93 tackles to pair with his four interceptions. He was Pro Football Focus' fourth highest-graded defender in the entire league and their highest-graded defensive back (min. 85 snaps).
PFF also graded Simmons as the fourth-best player in coverage (third among defensive backs) and the league's second-best tackler (first among defensive backs).
Jackson thrived as well, but he had a much tougher road to doing so. He had to make the transition from being a cornerback, where he played for most of his career, to strong safety.
He tallied 71 combined tackles, forced three turnovers, and even scored one of the season's more unbelievable touchdowns.
https://twitter.com/BroncosOutside/status/1233538911466479616
Though, like Simmons, Jackson was a PFF darling.
Among safeties with at least 300 snaps on the season, Jackson ranked 7th in overall defensive grade (82.3), 10th for run defense (79.3), and 13th for his work in coverage (79.8).
One category where both Simmons and Jackson thrived was in interceptions plus pass break-ups, a metric developed by PFF to show how often a defender makes a play on the ball in coverage.
The Denver Broncos secondary sports 2 of the biggest ballhawks in the NFL pic.twitter.com/v4E6gMqCcJ

— PFF (@PFF) June 9, 2020
Simmons dominated this statistical category. Not only did he lead the league in interceptions and pass breakups combined, but he did so by a margin equivalent to 36 percent of the second-place player's total. Last but not least, Simmons' total of 15 makes him a statistical outlier, by definition.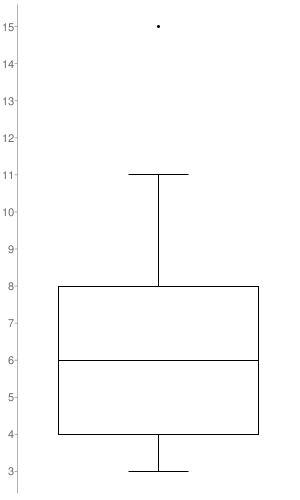 This plot shows the pass breakup plus interception numbers for every starting safety in the league. That lone dot way at the top is Justin Simmons. Meanwhile, that high-water mark for the rest of the league, at 11, is home to none other than Kareem Jackson.
That makes for one incredibly impressive tandem as far as ball-hawking is concerned.
But are they the best safety duo in the league?
Well, based purely on the numbers, there is really only one other safety pairing that is comparable. That pairing being the Viking's Anthony Harris and Harrison Smith.
According to PFF, Harris and Smith are the league's second and third-best safeties overall (90.5 for Harris, 89.8 for Smith), and the first and second-best safeties in terms of coverage.
As a duo, this means that Minnesota's safeties have the advantage in terms of combined overall grade (180.3 as opposed to Denver's 173.1) and combined coverage grade (183.0 to Denver's 170.9).
However, the Broncos have a decisive advantage as far as ball-hawking (26 combined PBU + INTs as opposed to Minnesota's 20) and combined run defense are concerned (165.4 as opposed to Minnesota's 130.3), and a slight edge in terms of tackling (150.2 to Minnesota's 146.1).
The two tandems are just about even, which is impressive for Denver, considering they were adjusting to a new defensive scheme and that one of their safeties was transitioning to a new position.