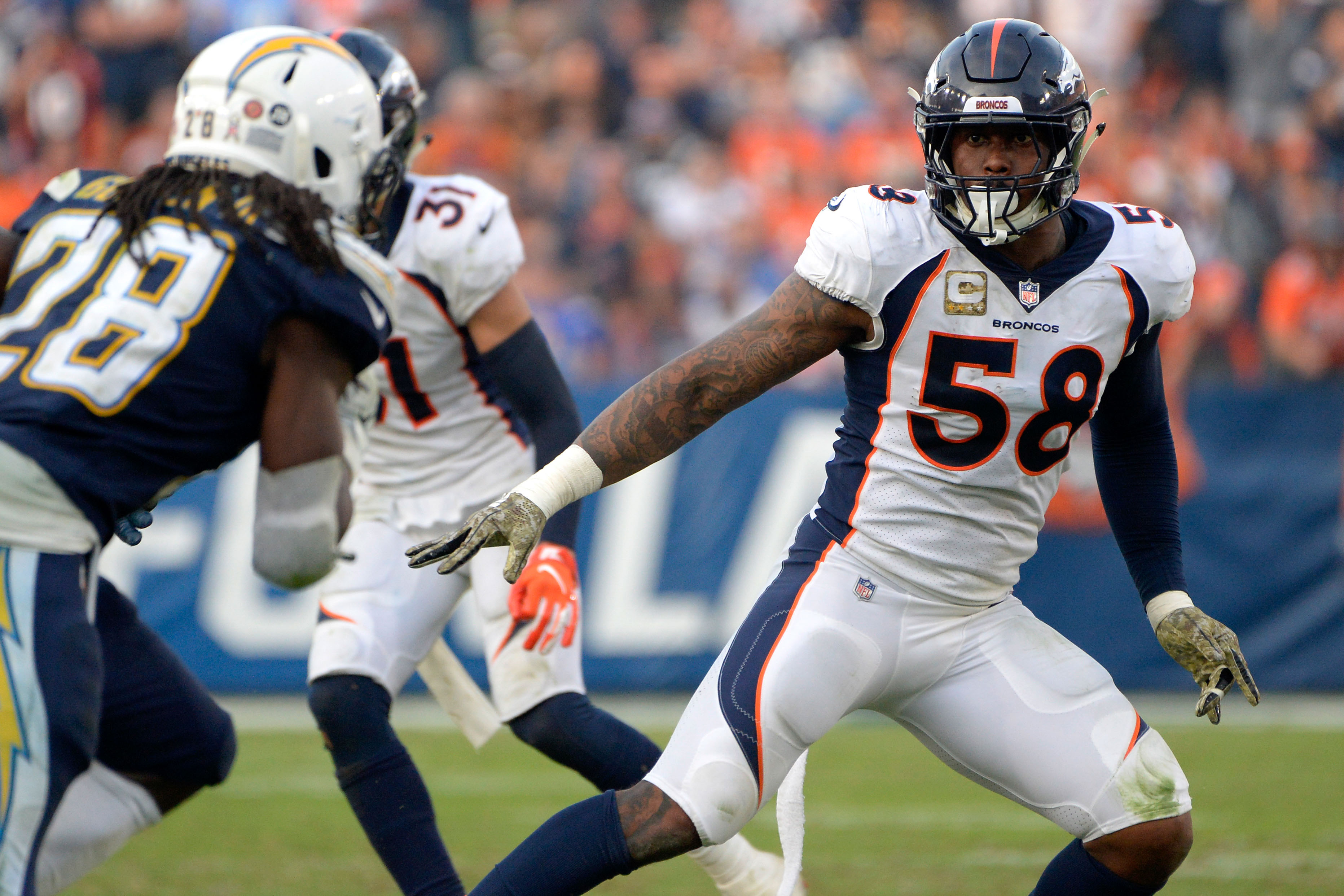 If the Denver Broncos are truly heading for a rebuild, trading away talent in their prime years of play will be necessary.
From fan-favorites to productive on-field talents, Denver will need to move players who are on the tail-end of their contract – who also bring value to a team – in the next couple of weeks if rebuilding is truly the goal.
On the latest Broncos Blitz podcast host Ronnie Kohrt discusses which players could be in line for new teams come November and what Denver could look to receive in return. Contributor to Mile High Sports Zach Segars joins the podcast to discuss the status of Von Miller, Chris Harris Jr., and Emmanuel Sanders, as well as preview the Chargers, Broncos match up in Los Angeles on Sunday.
Click here to listen to the full Broncos Blitz podcast with Ronnie Kohrt.
You can follow Ronnie Kohrt on Twitter for more news regarding the Broncos by clicking here and catch up on latest conversations about the Broncos, or listen to the podcast below.
Click here to listen to past episodes of the Broncos Blitz podcast and access the Broncos Blitz archived vault.