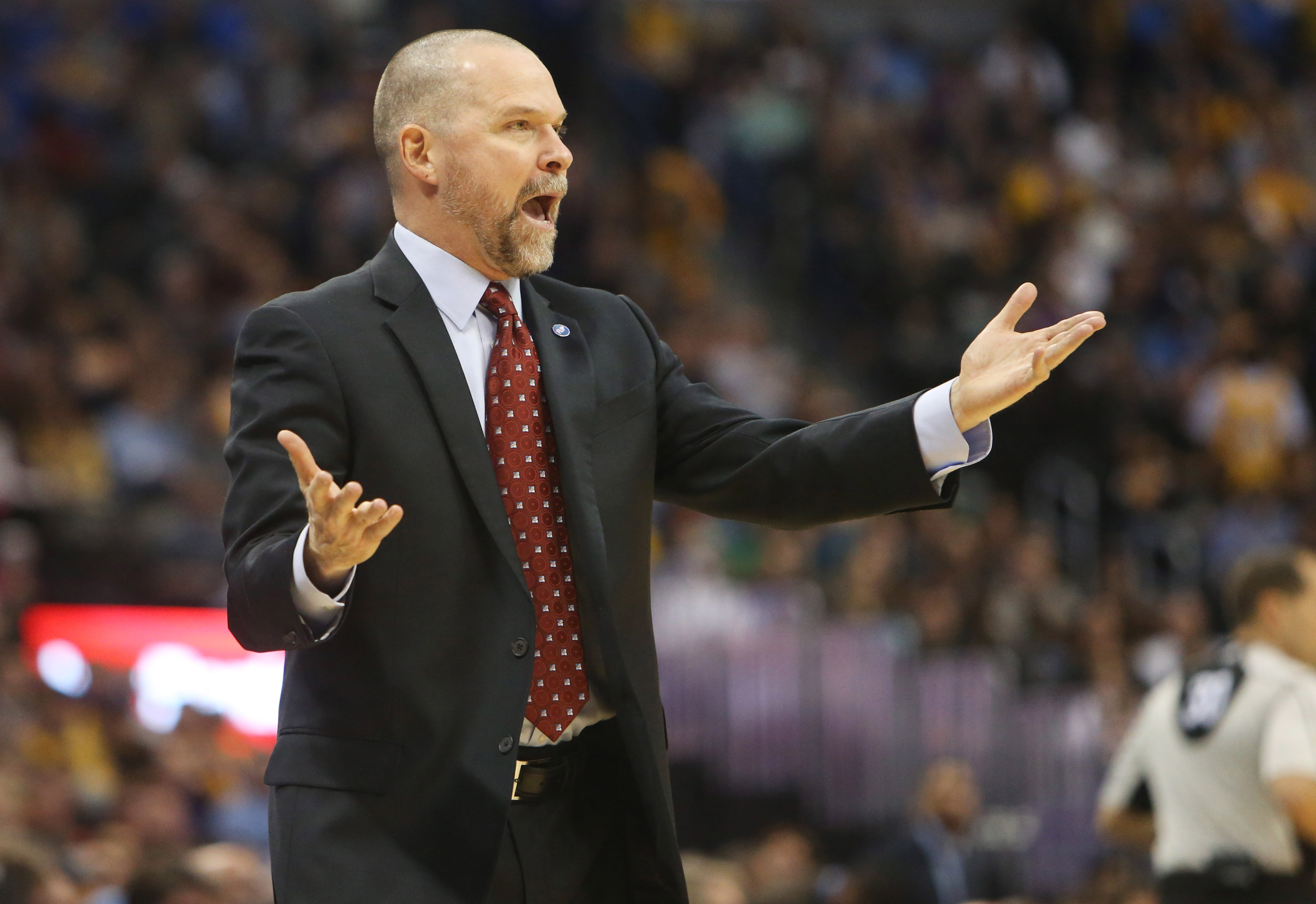 Could Michael Malone be Denver's best head coach? Lets be honest everyone, myself included, just thought "Wait, what?" But think about it. I mean, really think about it. What he is doing with this young, beat-up Nuggets team is very impressive.
He lost Wilson Chandler for the year, has yet to have the young big man in Jusuf Nurkic, who they need for his post scoring, post defense and toughness. The Nuggets were without their best defender in Gary Harris; they are now without Danilo Gallinari and Emmanuel Mudiay, and Malone has had to be without Nikola Jokic and Joffrey Lauvergne at times this season, too. I remember a certain Las Vegas casino setting the over/under for wins at 26.5. You should have taken the over!
Lets not get carried away here, Malone still has a lot of work to do but in the city of Denver, but he just might be doing the most with the least.
This will be short and not so sweet, so lets just get them out of the way. Walt Weiss almost doesn't even count. I mean is he really a manager? What exactly does he manage? I'm not mad at you, though, Walt; I'd take a third of your salary to do what ever Dick and Charlie tell me to do, too. Yes, and it's not close, Malone is a better coach than Weiss.
The Nuggets' Pepsi Center partner is where it gets interesting. Patrick Roy is a lot like John Elway; you'd be hard pressed to find an Avalanche fan that would talk bad about Patrick Roy the coach because we all love Patrick Roy the player. I am still holding out hope that Roy can be the coach that leads the Avs back to the promise land, but I am fading.
The Avalanche under Patrick Roy have been somewhat disappointing. Sure, they made their run a couple of years ago to win the division, only to be exposed in the opening round of the playoffs by the Minnesota Wild. The team has played well over the last month and is within striking distance of a playoff spot, but he is not without talent. If you argue the talent, then maybe we should direct any frustration to "Super Joe." Oh wait, he's a local legend too. I don't claim to be a hockey expert but I do know the team is loaded with potential and it is on the coach to get the most of the potential talent.
We'll finish with the team that this city lives and breathes with, the Denver Broncos. I am in the majority when I say I was excited for Kubiak to return to the Mile High City. It is way too early to even begin to evaluate Kubiak's time as the Broncos head coach but with a Super Bowl or bust mentality coming into the season, this team would be lucky to even appear in the AFC Conference Championship game.
Anything but another Lombardi Trophy is a down year in the eyes of Broncos fans. Some of this is not Kubiak's fault, but that's an entirely different story; however, sorry to do this, but I witnessed a coaching staff led by John Fox that changed an entire scheme in the middle of a season to accommodate a quarterback that couldn't really throw the ball. I'm not saying Kubiak should be adjusting to Peyton Manning now because Manning may not be back, but what could the season have looked like if they ran what Manning was comfortable with from the start?
Good coaches adapt to the talent they are given, and Kubiak has yet to do that!
Which brings me back to coach Malone; the man has what a lot of people around the league would call a young and raw roster, which is a nice way of saying, "Kids with not a lot of developed talent."
What he has done with the team he inherited has been a lot of fun to watch. The Nuggets nailed it with the hiring of Malone. Not only is he the right man for this job, he is the right man to teach and develop all that young talent.
Before you hate tweet me @JoshuaDover, I know they have lost five out of the last six; I am thinking big picture here people! Now lets all sit back, give him the time he needs and get ready for a return to the playoffs … In a couple of years!