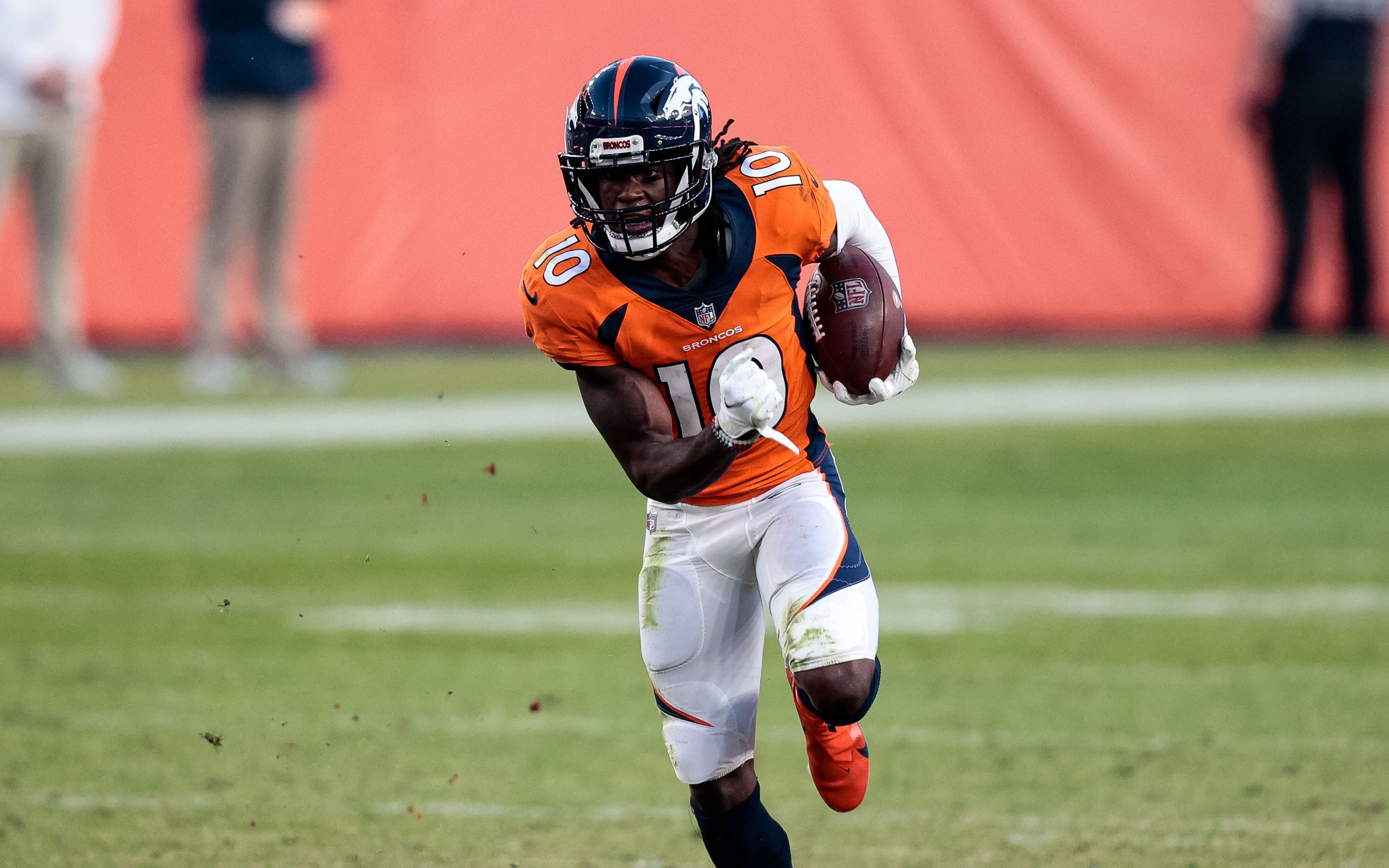 In their latest offseason power rankings, ESPN assembled a group of team-building experts to break down the rosters of each team, and what their future outlook looks like over the next three seasons.
The panel of Louis Riddick, Jeremy Fowler, Seth Walder and Field Yates scored each team on a 1-100 scale for the quarterback position, roster outside of quarterback, coaching staff, front office and drafting ability.
After calculating the results, ESPN ranked the Denver Broncos 24th, despite all the young talent on the roster. Unsurprisingly, it came down to the large looming questions at head coach and at quarterback.
"The Broncos have one of the league's best defenses — filled with talented and feisty competitors — a wide receiver group that is drenched with possible stardom and a dynamic tight end," Fowler wrote. "The missing link, however, is a quarterback who can be counted on right now as the long-range answer. Drew Lock's inconsistent start to his career casts more questions than answers about his future, and the team bypassed two first-round quarterbacks at pick No. 9 this year."
Riddick, a former NFL scout, also admonished the Broncos for passing on the draft's talented quarterbacks at pick No. 9.
"I'm surprised that Denver did not address the QB position in the draft," Riddick wrote. "While the Broncos have nice pieces at tight end and receiver, and they are continually building out the offensive line (Quinn Meinerz was a steal at the draft this year), they are not going to make up sustainable ground on the Chiefs in the AFC West until QB is a strength rather than a weakness."
It isn't all doom and gloom though. Outside of critiquing the Broncos for not drafting a quarterback, the theme of the piece was the leap their talented, young group of pass-catchers can make.
"Denver has a receiving corps that's enticing to future quarterbacks," Fowler wrote. "If Lock is not the answer, another signal-caller would have no problem throwing to Noah Fant, Courtland Sutton, Jerry Jeudy and Tim Patrick."
Unfortunately though, even that ray of sunshine comes with an asterisk.
"Jeudy's career got off to a rocky start," Walder added. "No receiver recorded fewer completed air yards over expectation in 2020 than Jeudy, at minus-188. In other words, based on the targets Jeudy received, we'd expect an average wideout to have recorded 188 more receiving yards through the air alone."
The Broncos are relying on a lot of young talent, and that lends itself to a wide range of outcomes. If Lock finally clicks and the pass-catchers improve with experience, the sky's the limit, but if they continue to disappoint, it will be a dark future for Denver.