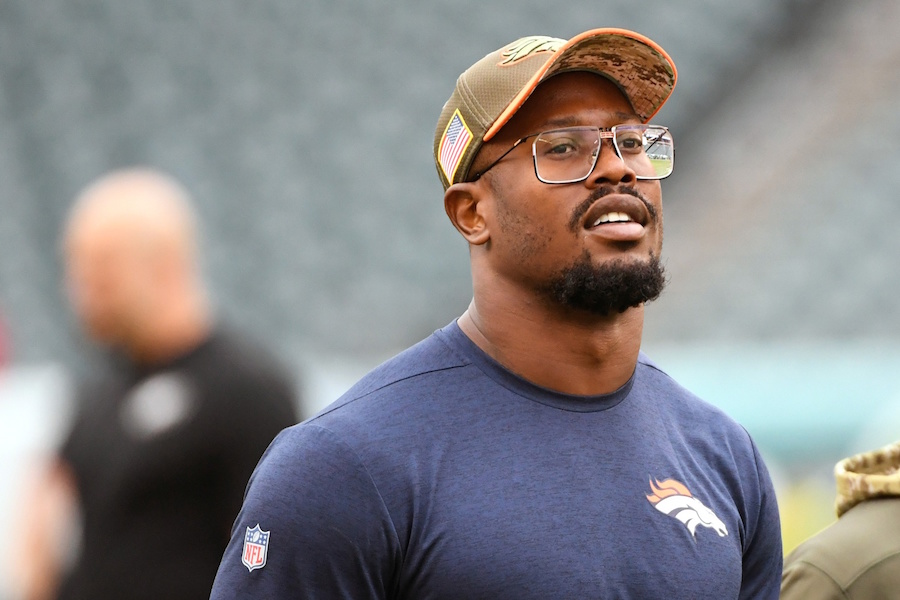 Is Von Miller sending a message to the Denver Broncos? Because it sure sounds like it.
The Denver Broncos kicked-off OTA's on Monday and Miller was asked about the ongoing Chris Harris Jr. situation after practice, who is absent at the optional practice as Harris Jr. desires a new contract.
On the latest edition of the Broncos Blitz podcast, hear Miller's reaction when asked about Harris Jr. and if his message is likely to resonate with the Broncos front-office to get a deal done.
Click here to listen to the full Broncos Blitz podcast with Ronnie Kohrt.
You can follow Ronnie Kohrt on Twitter for more news regarding the Broncos by clicking here and catch up on latest conversations about the Broncos, or listen to the podcast below.
Click here to listen to past episodes of the Broncos Blitz podcast and access the Broncos Blitz archived vault.