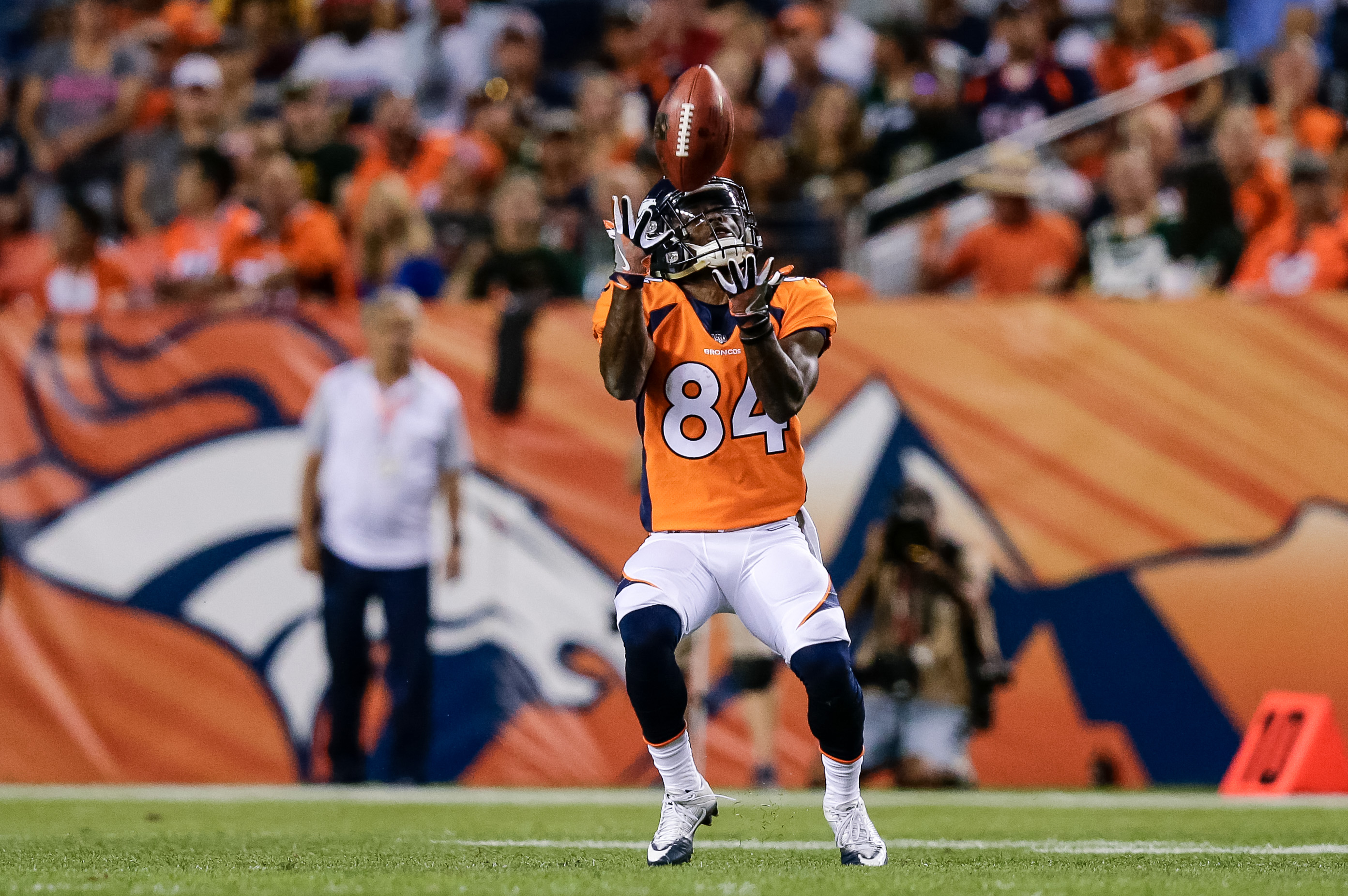 There's no way to sugarcoat it — Isaiah McKenzie had a rough rookie year. The fifth-round draft pick out of Georgia was thrust into the punt returner role last year, fumbling six times over the course of the season before being benched for a second time by head coach Vance Joseph after their Week 13 loss to the Miami Dolphins.
McKenzie's athleticism still impresses. has never been his physical attributes. He's lightning-quick, shifty and represents just about everything you want in a returner… so long as the ball is still in his hands.
McKenzie immediately hit the gym in January when the season ended to start his year of redemption and he says his offseason focus is not only just working out, building physical muscle and stamina, but "mostly mentally" focused.
"Thinking about all the mistakes I've made and making sure I don't make them again, trying to put my best foot forward," McKenzie told Ronnie Kohrt of Mile High Sports in an exclusive interview. "This year is the year I have to come back and show everybody that last year, it wasn't me. It wasn't who I am and the player I am."
"Because everything else comes to me, I know I can catch the ball, I know I can run and I know I can make moves, break a tackle, score touchdowns, but mentally — that's where I need to help myself."
McKenzie says he plans to show Bronco fans that he can get the job done and deserves another chance. "Yeah, every year I can get better, but this year in particular — because of what happened last year — you can call it a redemption year and show everybody that I'm a great player and I can do my job."
Continually working this off season while posting videos workout updates on his Instagram, McKenzie knows there's much more to prove in 2018. "I'm working this offseason, the player last year is not the Isaiah McKenzie this year," he said. "There's more to prove for Isaiah McKenzie. I'm coming in to do my job and to help the Broncos win games."
The mental side of being a return man in the NFL is a difficult position to teach with tough lessons learned as a result of crucial mistakes. McKenzie spoke about his exit interview with his teacher, coach Vance Joseph. "Head coach Vance Joseph told me, he said, 'everything with you is just mental,' he said I had the physical attributes, the talent, but mentally I wasn't there. I understood him from that part," McKenzie said.
The Broncos hope those lessons have been learned with McKenzie, who can't afford many more mistakes if his 'redemption year' is to pay off.