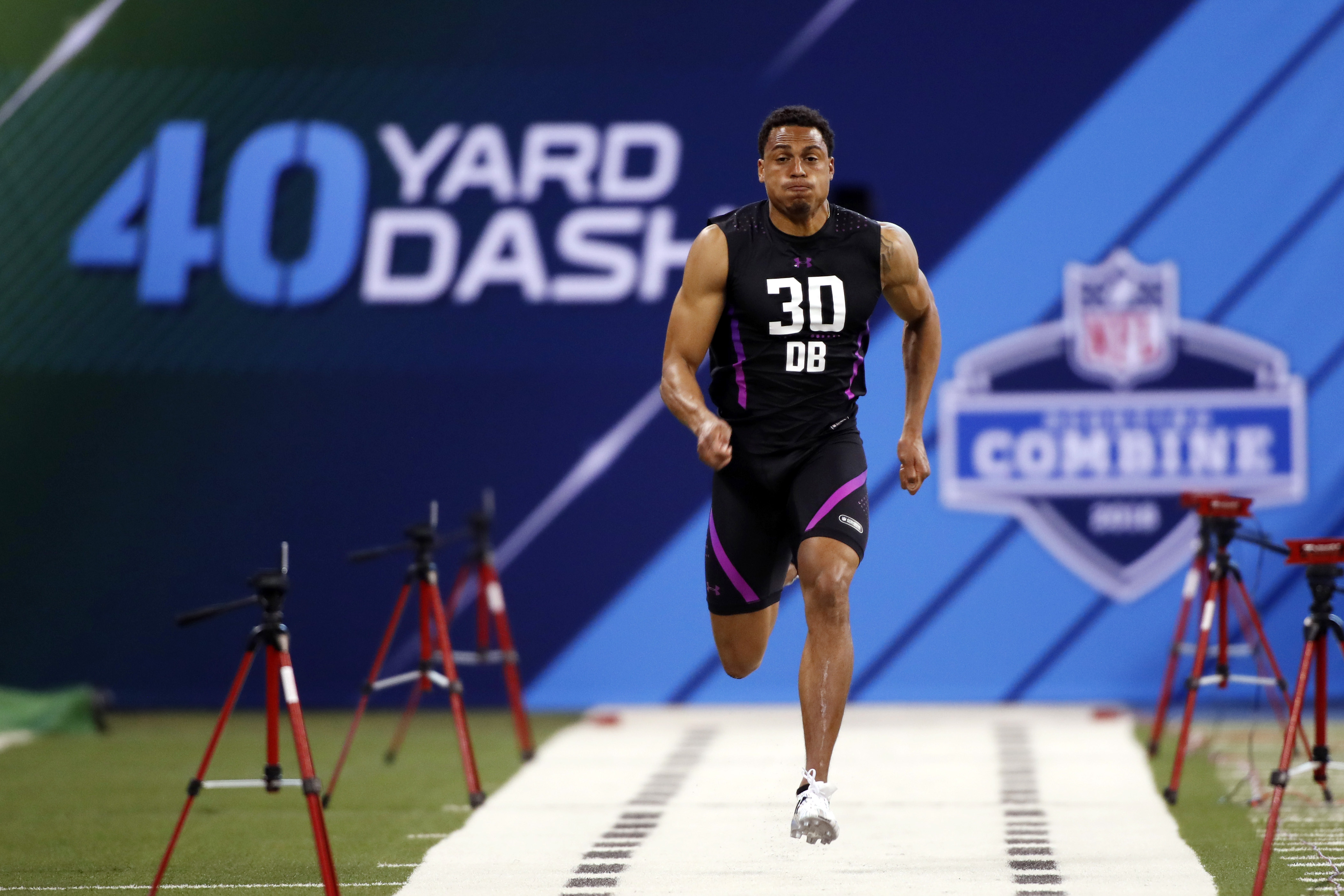 As the NFL draft approaches, a handful of University of Colorado players look to take the next step in their career and compete for a roster spot on an NFL team. Of the five CU Boulder players headed to the draft, defensive back Isaiah Oliver leads the pack as the only member invited to the NFL Draft Combine at Lucas Oil Stadium in Indianapolis.
The 21-year-old Oliver was a part of the deadly CU secondary from a memorable 2016 season that saw the Colorado Buffaloes rise to No. 10 in the country and claim the Pac-12 South title. The highlight of the season for Oliver came at home against UCLA, when he returned a punt for a touchdown to seal a 20-10 win over the Bruins. The Buffaloes' defense was anchored by standout defensive backs Chidobe Awuzie and Ahkello Witherspoon. Both Awuzie and Witherspoon earned second team All-Pac 12 honors at the end of the season. Both defensive backs were also drafted early in the 2017 NFL Draft; Awuzie in the second round, and Witherspoon in the third.
A season later, Oliver found himself in an even larger role, becoming the leader of the Colorado secondary. Even though the Buffaloes had a lackluster 5-7 season, Oliver shined, earning first team All-Pac 12 honors. This year, it's his turn to follow in the footsteps of the defensive backs that came before him.
"Isaiah Oliver is a potential first-round corner," Mike Mayock told NFL Network. Last week, he recorded an impressive 4.5 40 yard dash in Indianapolis:
"A potential first-round cornerback…" – @MikeMayock

Isaiah Oliver (@_isaiah_oliver_) runs a 4.51u 40-yard dash! @RunRalphieRun #NFLCombine

?: @nflnetwork pic.twitter.com/ks88iqLhkV

— NFL (@NFL) March 5, 2018
Oliver's 40 time was in the middle of the pack with the rest of the defensive backs. Fortunately, his draft projections and draft grade are high due to his head-turning performance in the drills and impressive work ethic. The NFL has Oliver at a draft grade of 5.90, which translates to "chance to become an NFL starter." Draft grades are based on a combination of drill times and statistics as well as intangibles and performance during the drills at the combine itself. Chidobe Awuzie's draft grade was 5.82 and Ahkello Witherspoon's draft grade was 5.71; both were lower than Oliver's grade and both were drafted within the first three rounds.
On Awuzie's combine day, he ran a 4.43 40, completed 16 reps at the bench press, vertically jumped 34.5 inches, and broad jumped 132 inches. A healthy Awuzie proved effective on the Dallas Cowboys as he appeared in 10 games, providing 25 total tackles (11 solo and 14 combined), and one interception against the eventual Super Bowl champion Philadelphia Eagles.
On Witherspoon's combine day, he ran a 4.45 40, vertically jumped 40.5 inches, broad jumped 127 inches, and completed the 60-yard shuttle in 11.6 seconds. Witherspoon appeared in 12 games for the San Francisco 49ers, forcing a fumble and catching two interceptions.
Per Mike Klis of 9 News, Isaiah Oliver did not bench press at CU's Pro Day due to a finger injury:
CU CB Isaiah Oliver, who will be a first rounder, didn't bench press today because of fractured ring finger suffered during Combine gauntlet Monday. No big whip. He 's doing all the other drills here. #9sports

— Mike Klis (@MikeKlis) March 7, 2018
Even though Oliver has some drills and reps left to complete, his draft stock is rising like his Colorado Buffaloes did in 2016. If the history of his defensive teammates tells us anything, then we will be seeing Isaiah Oliver drafted early in April and eventually in a NFL uniform come August.