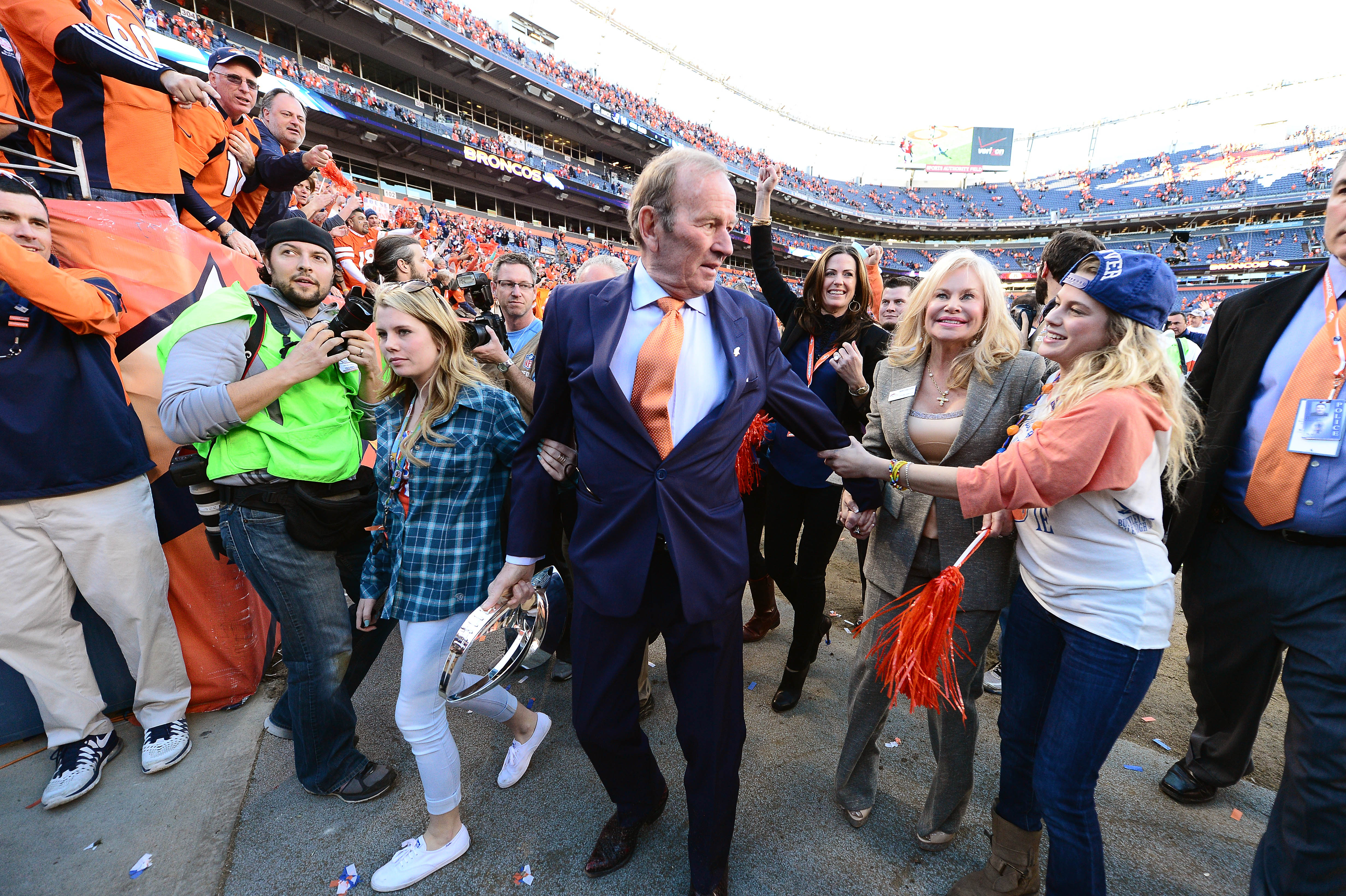 It is time.
Actually, it is way past time.
After years and years of waiting, August 23rd represents another opportunity for Denver Broncos owner Pat Bowlen to finally end up where he belongs — in the Pro Football Hall of Fame.
August 23rd is when the Pro Football Hall of Fame subcommittee meets to nominate the individuals who could be elected to the Hall of Fame in the coming year and Bowlen will undoubtedly be a large topic of discussion — but is a discussion really even needed?
Bowlen should have been a Hall of Fame owner years ago. In 33 years of ownership, he engineered seven of the Broncos eight Super Bowl appearances, has won seven AFC West titles, has just five losing seasons in 33 years, three Super Bowl titles, and has emerged as the most efficient owner in terms of winning in NFL history.
Just look at this chart from 9News displaying Bowlen's winning ways compared to other all-time great owners.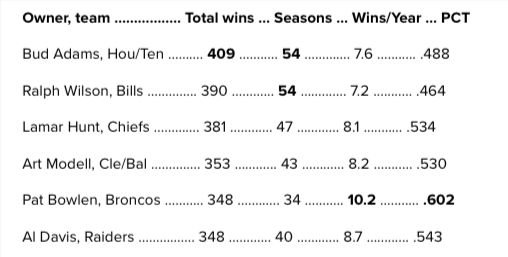 Bowlen has also worked on 15 NFL committees that were instrumental in keeping league interest at an all-time high even as the NFL's fan base was aging out during the mid-90s. Most important was his impact as the chairman of the TV committee where he was able to take the NFL, which was losing money at the time, and plaster it all over Fox each Sunday. He is also revered for being the creator of Sunday Night Football. All of these types of impact not only pushed the National Football League into the future, but it made it incomprehensibly rich in the process.
Again, it is time for Bowlen to be in the Hall of Fame. He has instrumentally altered the state of the league for the better all while achieving an incredible amount of success with his own organization in the Denver Broncos. There is nobody who has embodied a "message of excellence everywhere," like the mission statement of the Pro Football Hall of Fame states.
It is time for Pat Bowlen to be immortalized and enshrined in Canton, Ohio.
It is time for Pat Bowlen to finally be chosen for the Pro Football Hall of Fame.