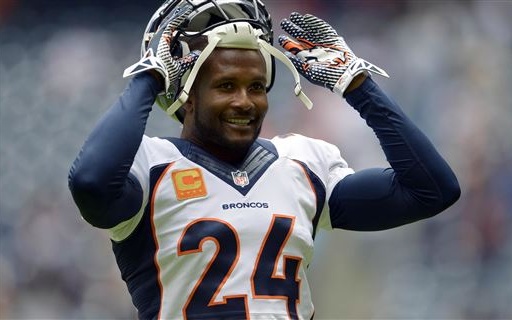 Champ Bailey will be inducted into the Pro Football Hall of Fame as a first-ballot hall of fame cornerback in August and announced Monday, Bailey also will be inducted into the Denver Broncos ring of fame. Now, it's time to complete the trifecta and retire the No. 24.
Bailey will go down as the greatest cornerback in Broncos history. He has all the accolades, statistics and moments that have cemented him as the best to ever wear No. 24 for the Broncos and no Broncos should ever wear it.
From Bailey's interception to beat Brady in the postseason to his record 12 pro bowls (for a cornerback) Bailey was the best when passing became the norm and rose to dominance in the 2000s.
From Peyton Manning coming onto the NFL scene to Tom Brady shattering records, quarterbacks took great leaps in the 2000s, but yet, avoided Bailey at all times because quarterbacks knew, it was a losing proposition.
Broncos Blitz podcast host Ronnie Kohrt talks about retiring Bailey's No. 24 this season and why it should happen. Kohrt also talks about Bailey's impact on football and his special skill set when he played for the Broncos.
Click here to listen to the full Broncos Blitz podcast with Ronnie Kohrt.
You can follow Ronnie Kohrt on Twitter for more news regarding the Broncos by clicking here and catch up on latest conversations about the Broncos, or listen to the podcast below.
Click here to listen to past episodes of the Broncos Blitz podcast and access the Broncos Blitz archived vault.