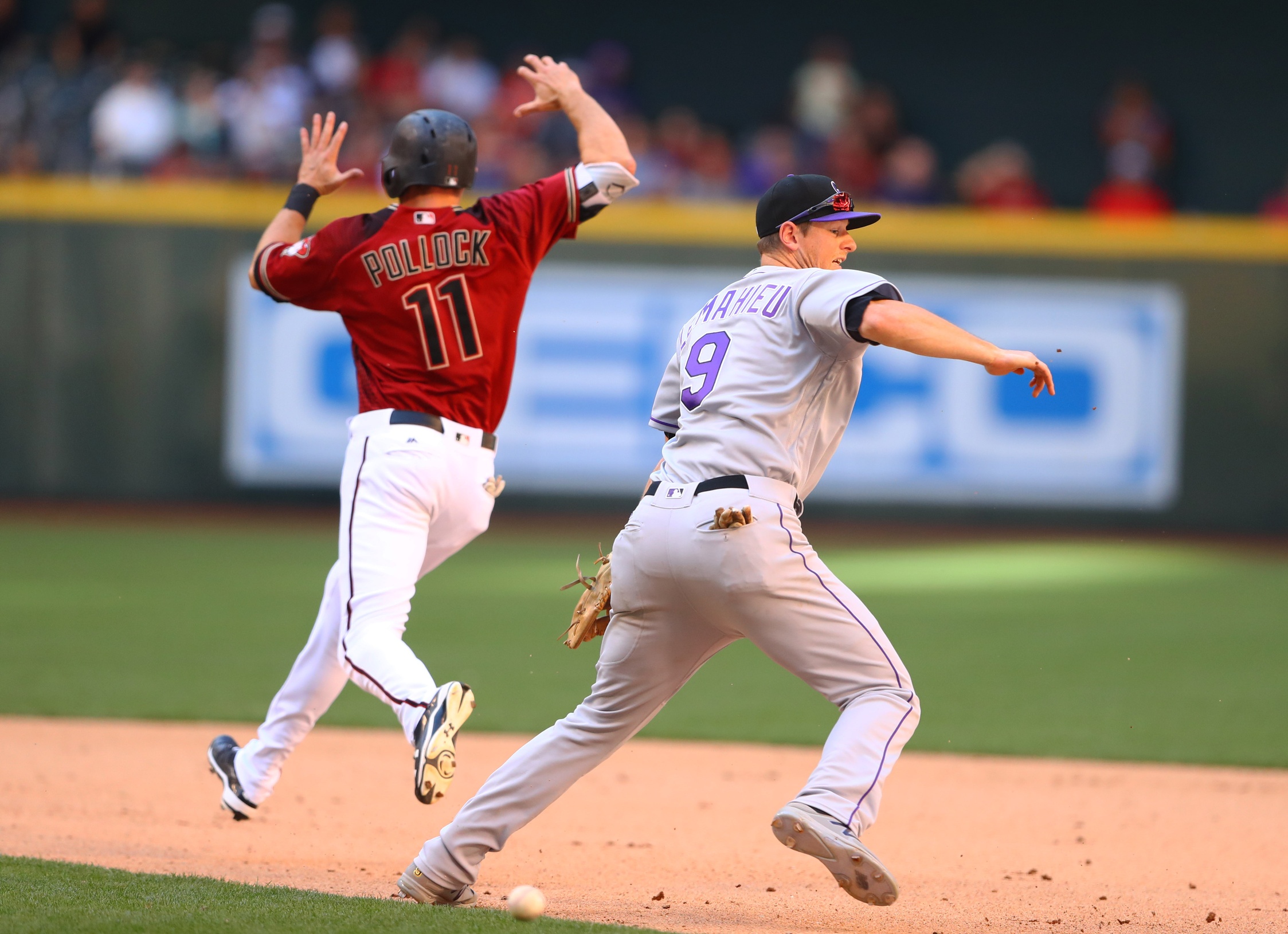 Throughout Arizona's 20-year history, the Diamondbacks have not been kind to the Colorado Rockies. At Coors Field however, they've struggled historically; and last year they only took six of 10 contests in Denver.
With center fielder A.J. Pollock back in the lineup after sitting out much of last year with an elbow injury, that luck may be apt to change for the better for the Diamondbacks. Sure, the Rockies are a much better team this year than in previous seasons, but Pollock's firepower in the batter's box and his agility in the outfield gives the D-backs a weapon they did not hold in their arsenal last season.
In his first five years and three games in an Arizona uniform, Pollock has always given the Rockies a reason to grow wary. In 87 plate appearances against the Mile High men, Pollock has posted a .338 batting average with 26 hits, 18 runs, 11 RBI and just 11 strikeouts. He can be a menace once he gets on base, too.
"Offensively, he's been an offensive catalyst for us," Diamondbacks manager Torey Lovullo said. "He sets the tone for us in a lot of different ways and he pressures the pitcher during the at-bat. Once he gets on base, he's able to steal bases consistently. I think he attacks the game in a lot of different ways that enables us to score runs and be successful."
On top of that, Coors Field's enlarged outfield often plays to his advantage, where he utilizes his heightened agility and ferocity.
"I think it's probably a two part–it's an offensive and defensive part," Lovullo said. "I know it's a huge outfield, and he plays it extremely aggressive. He's really comfortable at center field and kind of anchors us defensively."
Should the Rockies take another series from the D-backs after going 1-2 in Arizona a few weeks ago, shutting down Pollock will be the key to their success.