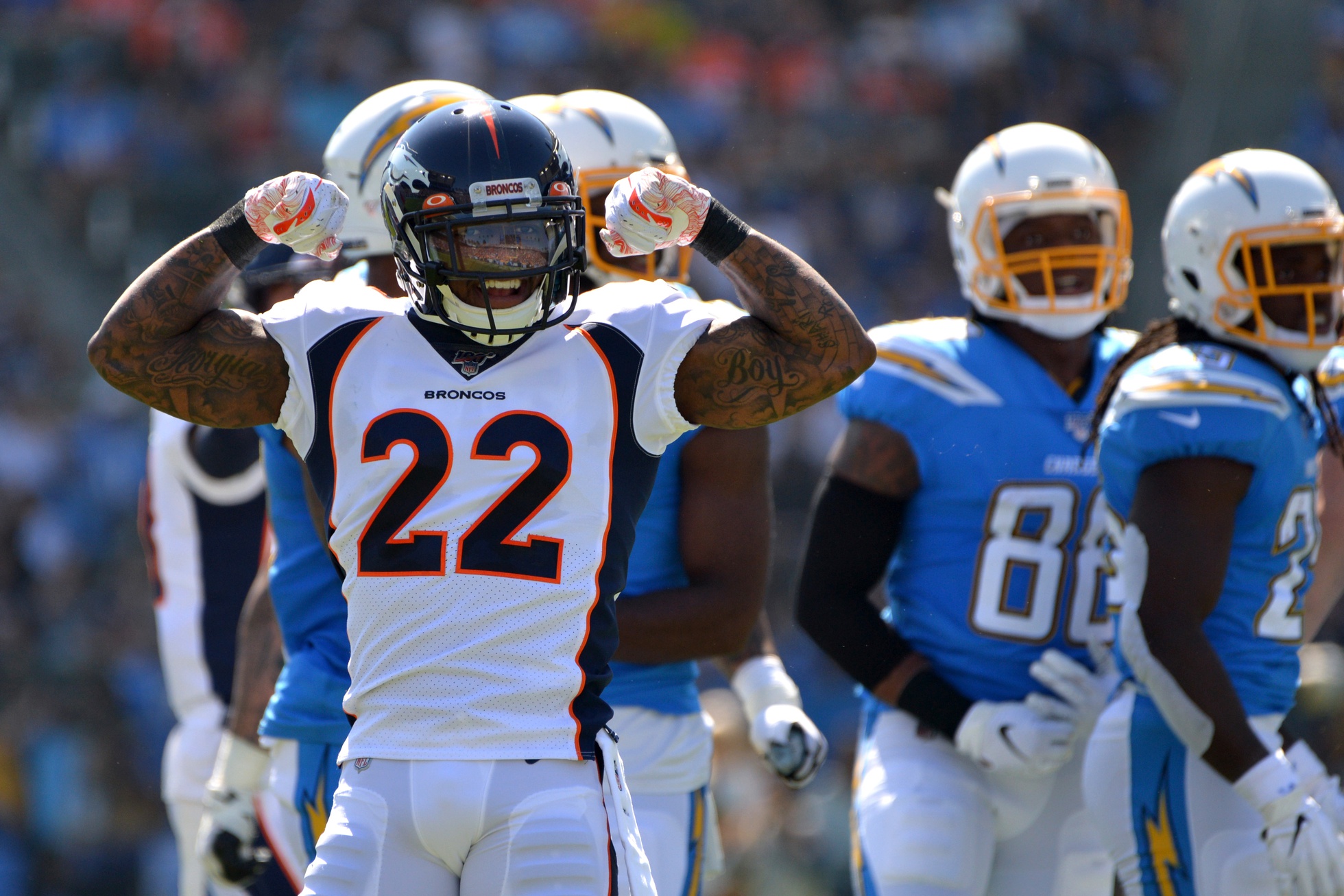 On Sunday, the Broncos picked up their first victory of the season. This was in large part due to the huge contributions of young defenders playing with confidence like Alexander Johnson and young corners Davontae Harris and Isaac Yiadom.
The Broncos have had to lean on second-year cornerback Yiadom heavily this season, with Bryce Callahan sidelined due to injury, which has led to him buckling multiple times.
When asked about Yiadom's recent struggles and potentially giving advice to the young defensive back, Chris Harris Jr. said, "It's hard just coming in. He's kind of got a short leash right now, so he's just got to be able to play with confidence. Don't change your game too much. You have to learn from those mistakes. It's hard as a corner when you start getting down. You get too down, it's hard to get back up. They [will have to] kind of see what kind of mentality he has and see if he can bounce back out of that hole."
That need to play with confidence has been a consistent theme for the young Broncos defenders, and a high-level of preparation has often been the culprit.
Following Alexander Johnson's huge game against the Chargers, veteran defensive leader Kareem Jackson, who had a great game of his own, said, "Just stepping in and playing the way he played [impressed me the most]. Like I said, if you're out there on the field, it's expected that you go out and you handle yourself accordingly like a starter. I think that's what he did. He had a great week of preparation and he's always been a guy that when he's in there he always knows what to do.
If Johnson continues to play how he did last week, at the level that would have made him a first-round pick had he not have to take three years off football to battle a false rape accusation, the Broncos may have just found another diamond in the rough on defense.