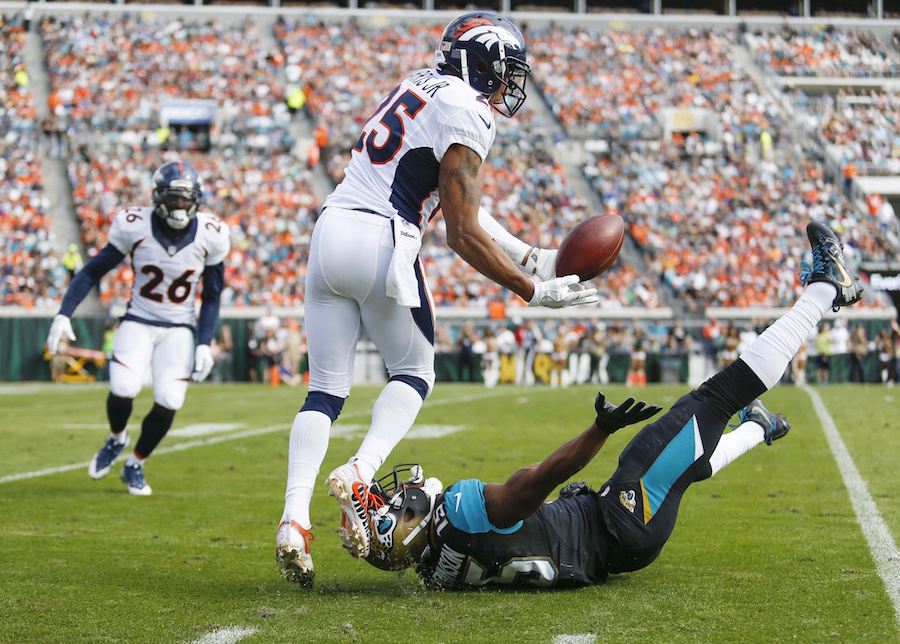 Pure audacity or just a confused post by a floundering franchise? Either way there was a shot taken at the Denver Broncos by the Jacksonville Jaguars on Thursday.
#TBT #NoFlyZone ?✈️ pic.twitter.com/xyU8WSxWak

— Jacksonville Jaguars (@Jaguars) May 11, 2017
Come on Jags, the No Fly Zone is kind of the Broncos thing. Denver has had the best passing defense in each of the last two seasons. Last season, they had two All-Pros in their secondary.
Last season, the Jaguars secondary boasted zero All-Pros, as they went a pathetic 3-13. They haven't made the playoffs since 2007, which also happens to be the last time they had a winning record. The Broncos haven't had a losing record since 2010.
The Broncos responded to the Jaguars slight, posting this.
@Jaguars About that … pic.twitter.com/Do38lXphXE

— Denver Broncos (@Broncos) May 11, 2017
To be the man, you have to beat the man. Last season, the Broncos defeated the Jaguars 20-10. Needless to say, Jacksonville has played more like kittens than Jaguars in recent years.