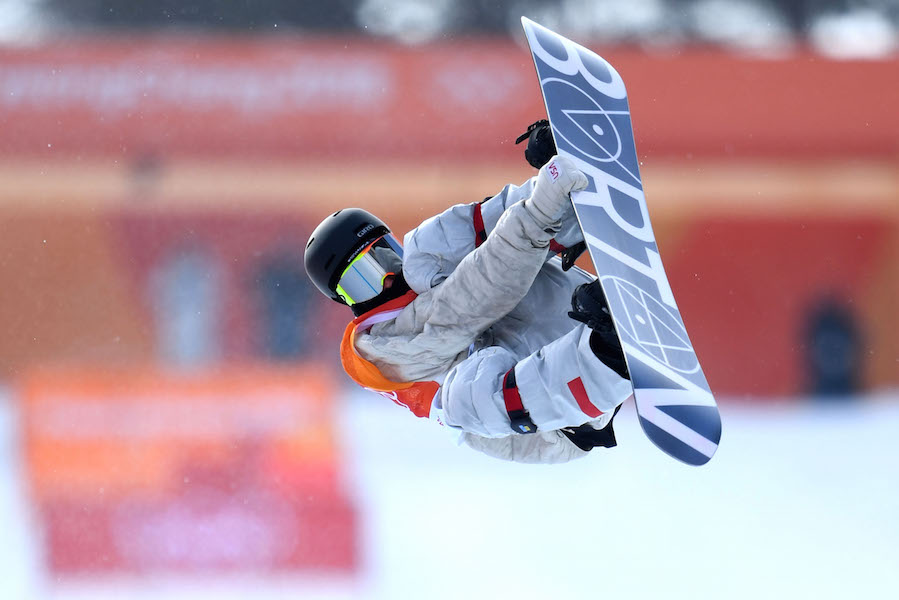 The men's halfpipe finals at the 2018 Winter Games are chock full of snowboarders from the United States, and a very familiar name is at the top of the qualifiers list. There are some newcomers to the bunch, though, including a 19-year-old from Eagle making his Olympic debut.
Jake Pates is one of a handful of teenage snowboarders representing the United States in PyeongChang, and he's hoping he can follow in the footsteps (or is it tracks) of two that have already claimed gold.
The Eagle, Colo. resident (born in Boulder) qualified eighth in Tuesday's two-run qualification round with an 82.25 score in his second run. Pates is one of four U.S. finalists — 25 percent of the total qualifiers for Wednesday's three-run finals.
Two teenager snowboarders from the U.S. have stood atop the medal podium in the 2018 Games.
Silverthorne, Colo. resident Red Gerard, 17, won the first gold and first overall medal for the United States on Saturday, becoming the third-youngest man in Olympic history to win gold. Gerard won the men's slopestyle competition.
On Tuesday, another 17-year-old, Chloe Kim, was nearly flawless in her final halfpipe run to earn a gold medal. Steamboat Springs, Colo. native Arielle Gold, 21, claimed the bronze in that event.
Shaun White, the two-time Olympic gold medalist, sits atop the qualifying standings in the men's halfpipe. Ben Ferguson (fourth place) and Chase Josey (seventh) round out the four U.S. finalists.