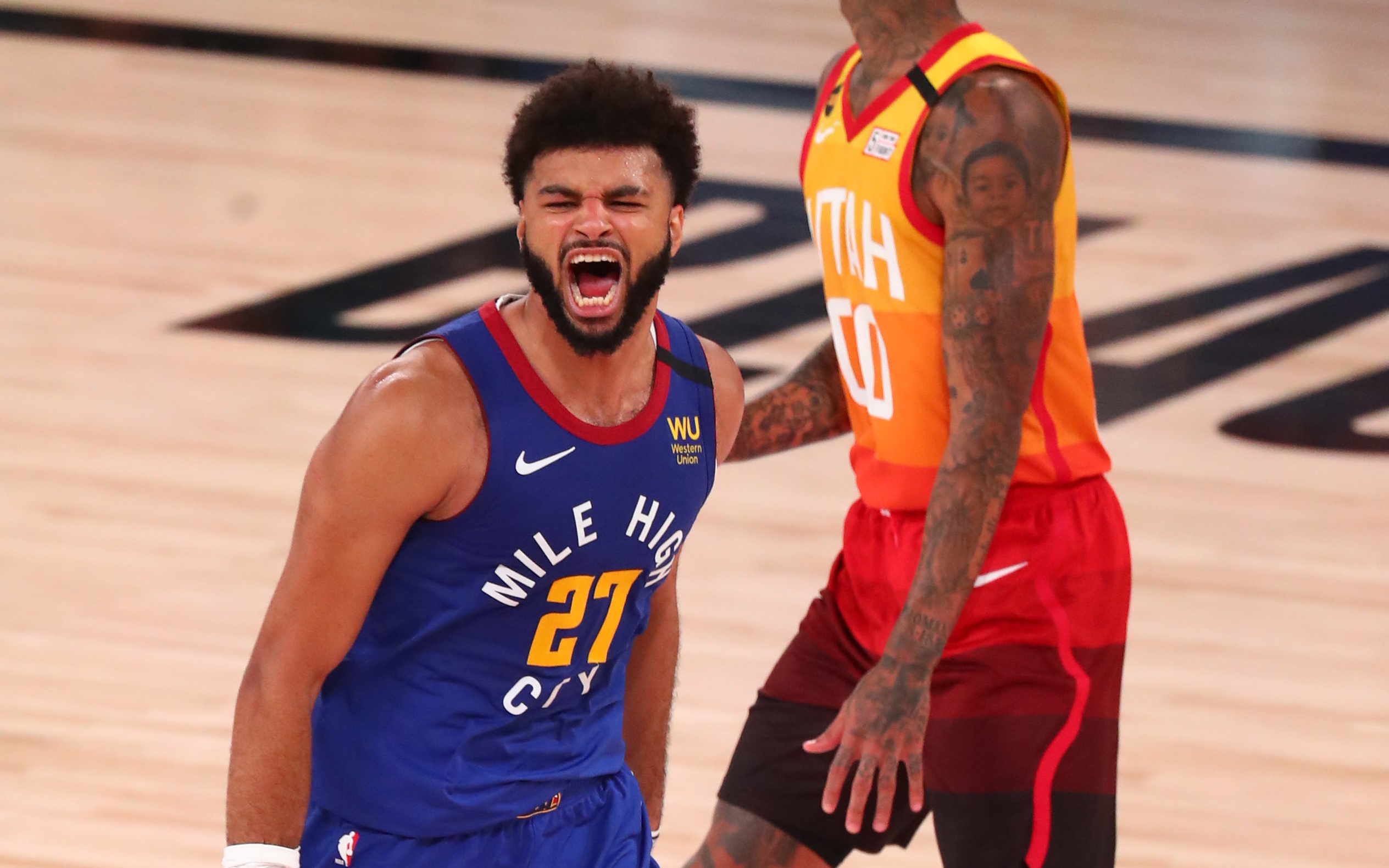 Jamal Murray finally had the breakout game we've all been waiting for. He hit a regular season career high 50 points on 21 of 25 from the field and 8 of 10 from three to help the Nuggets beat the Cavaliers 120-103. He also became the first player in NBA history to score 50 points without attempting a free throw. 
"I was just making my shots," Murray said. "It's kind of cool to be making history a few times in the past year. It's a cool stat." 
Head coach Michael Malone has been asking for Murray to step up more and had a conversation with him about being more aggressive. 
"I had been on him about being more aggressive about shooting the ball more, about committing more to your shot," Malone said. "Yesterday I sent him his stats in his last three games and coming into tonight, the last two games Jamal has been playing at an extremely high level."
Malone continued and said that he had seen a lot of 50-point games but was most impressed with how efficient Murray was and his approached to the game. 
"I can't tell you how many times I'm talking to him and showing him clips of him turning down shots, open shots, I run a play for him and he gets opened, he turns it down and maybe winds up taking an even tougher shot, " Malone said. "I just liked how committed and aggressive he was to shoot and score the ball." 
In Murray's defense, he has been dealing with multiple injuries from his shoulder to his knee but he looked the healthiest he has looked all season against Cleveland. He knew he would bounce back and get back into his groove. 
"You saw him doing similar things and getting hot," Nikola Jokić said about Murray's game. "But today he was a flame thrower to me." 
The 3x NBA All-Star added another triple double with 16 points, 12 rebounds and 10 assists on his birthday. He was doing everything he could to help assist in Murray's 50-point game and win.
"When Jamal is having a game like that, what you love about Nikola Jokić who's an All-Star starter, an MVP candidate, a First Team All-NBA player, is that he doesn't care about his stats," Malone said. "He's not pissed off that he only had 16 points and Jamal had 50. He's truly genuinely happy for his teammate and most importantly he is happy that we won the game."
The game was pretty much out of reach from the start as Denver got things going early to take a 19 point lead at the half. But as anyone who follows the Nuggets closely knows, the third quarter hasn't been their strong point this season and they allowed the Cavaliers to get within 9 points with 3:14 left in the third.  
Malone called a timeout and Denver responded going on a 10 to 4 run to close out the quarter. In the fourth, the Nuggets had all the momentum fueled by Murray's hot hand. He scored 20 points in the fourth quarter, hitting three 3-pointers.
Michael Porter Jr. has been finding his shot and played well scoring 22 points on 8 of 16 shooting from the field and 3 of 6 from three-point range. 
The Nuggets head down to Atlanta to take on Trae Young and the Hawks on Sunday. 
All-Star Nods: 
Along with turning 26 on Friday, Jokić was with his teammates when he found out he was being named an NBA All-Star starter. Jokić doesn't like to talk too much about himself and his accomplishments but he was definitely excited to be named an All-Star starter and becoming the first Nuggets players since Carmelo Anthony in 2011.
"It just fun to be around the guys," Jokić said. "They were happy about me and it just means a lot."