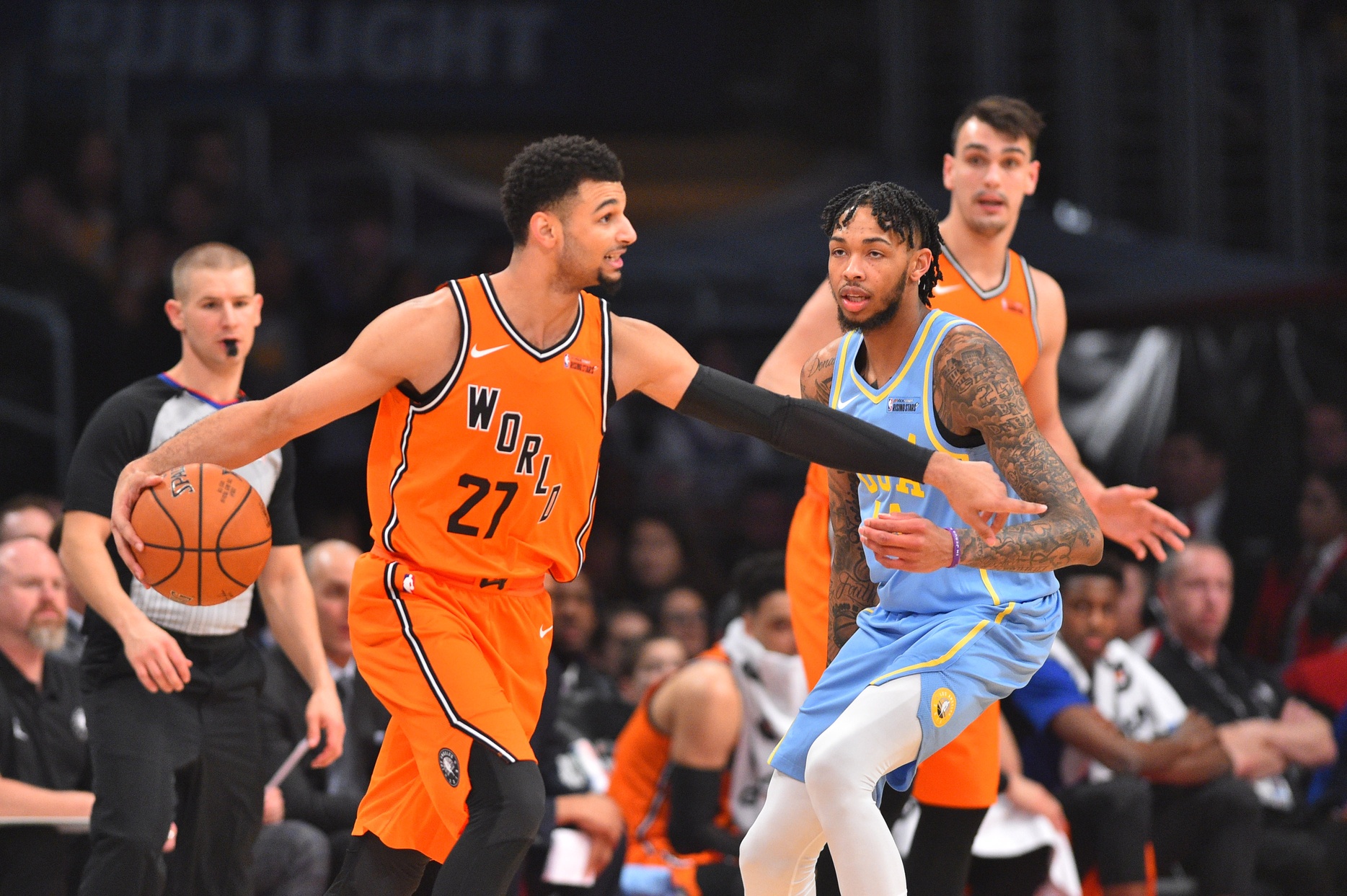 The 2018 NBA All-Star Weekend is finally here! Starting with the NBA Rising Stars Challenge in Los Angeles at the Staples Center.
The exhibition was formerly known as the Rookies vs. Sophomores game which puts together the best up and coming talent from the USA as well as the best young international talent around the league.
The Denver Nuggets' Jamal Murray made his second consecutive appearance for the World Team.
A year ago, the second year guard was named the 2017 Rising Stars Challenge MVP after he posted a game-high 36 points and game-high 11 assists in route to a 150-141 Team World victory. This year – while he didn't light up the scoreboard in the same way – he still had a good game as Team World cruised to a 155-124 victory. 
Murray started the game and had 7 points at the half going 3/7 from the field with two rebounds, two assists and a steal but the second half is where he started to feel it and made his case for being named MVP for the second straight year. He finished with 21 points, seven assists and six rebounds including this three pointer that got the crowd on its feet.
Jamal Murray shows off the range!#KickstartRisingStars

?: @NBAonTNT pic.twitter.com/DEA3TsSEMV

— NBA (@NBA) February 17, 2018
The Nuggets' Murray played 24 minutes. Coming into the game he not expected to play much as it was the second night of a back-to-back (last night the Nuggets defeated the Milwaukee Bucks in Milwaukee). He finished with 26 points, five assists and five rebounds while logging 36 minutes.
Bogdan Bogdanovic from Sacramento Kings surprisingly won MVP as he finished with 26 points, six assists and four rebounds as he went 7/13 from beyond the arc. His teammate Buddy Hield added 29 points.
On the season, Murray is averaging 16.5 points, 2.9 assists and 3.5 rebounds and has Denver in sixth in the Western Conference.
He'll also play in the Taco Bell Skills Challenge on Saturday.