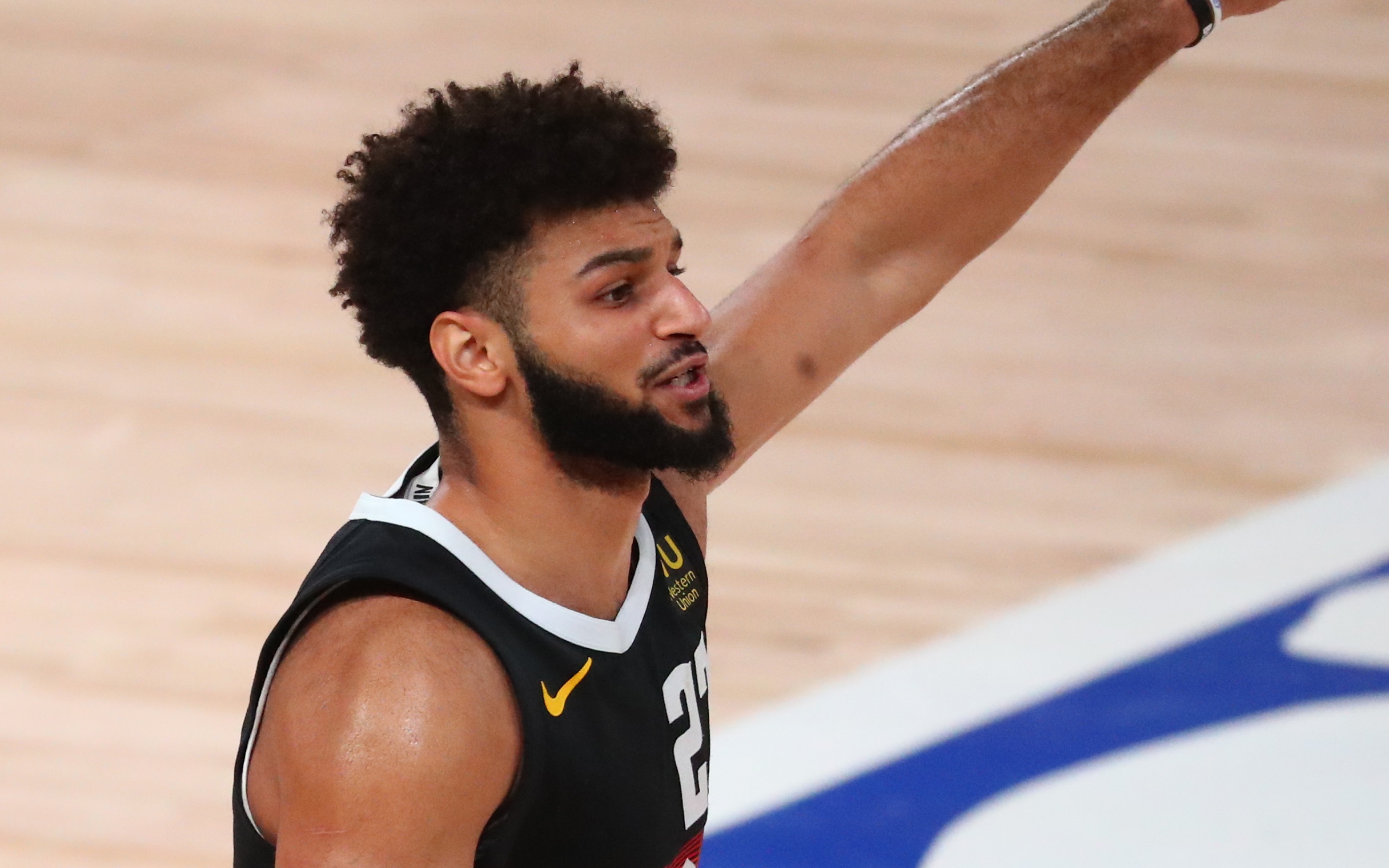 Jamal Murray is ascending, from star to superstar in this year's playoffs.
He started with the two 50-point perornaces in the comeback series versus the Jazz. And he's continued it during these Western Conference Finals against the Lakers.
Over the last week, Murray averaged 26.5 points, 4.5 rebounds and 7.3 assists per game. His best performance came in Game 3, Denver's first win in the series, in which he came close to a triple-double with 28, 8 rebounds and 7 assists.
One of his most memorable shots came near the end of Game 3, a straight-up moon shot over the top of 6'10" Anthony Davis to secure the win.
He also performed this insane play last night, with some comparing him to Michael Jordan:
The Original vs. The Remix pic.twitter.com/O2vA4YQYUc

— Rob Perez (@WorldWideWob) September 25, 2020
Thanks to that grouping of superb games by Murray, he earned ELITE Sportsbook's athlete of the week award. And, he's now won 2-of-4 of the awards all-time.
ELITE Sportsbook is the new sportsbook in town and they are here to play with a New Sign Up Bonus worth up to $1,000 in Bonus Bets! From the gridiron to the 9-iron, experience the thrill of the game with an easy to use and highly secure betting platform while enjoying weekly promotions that include Bet Insurance, Reload Bonuses, Free & Match Bets, and more. Don't forget to check out their exclusive Progressive Parlay that allows you to lose a leg but still win! Whether you are betting with ELITE Sportsbook at Red Dolly Casino in Blackhawk or wagering from your phone anywhere in Colorado, you will always be playing YOUR game with ELITE Sportsbook