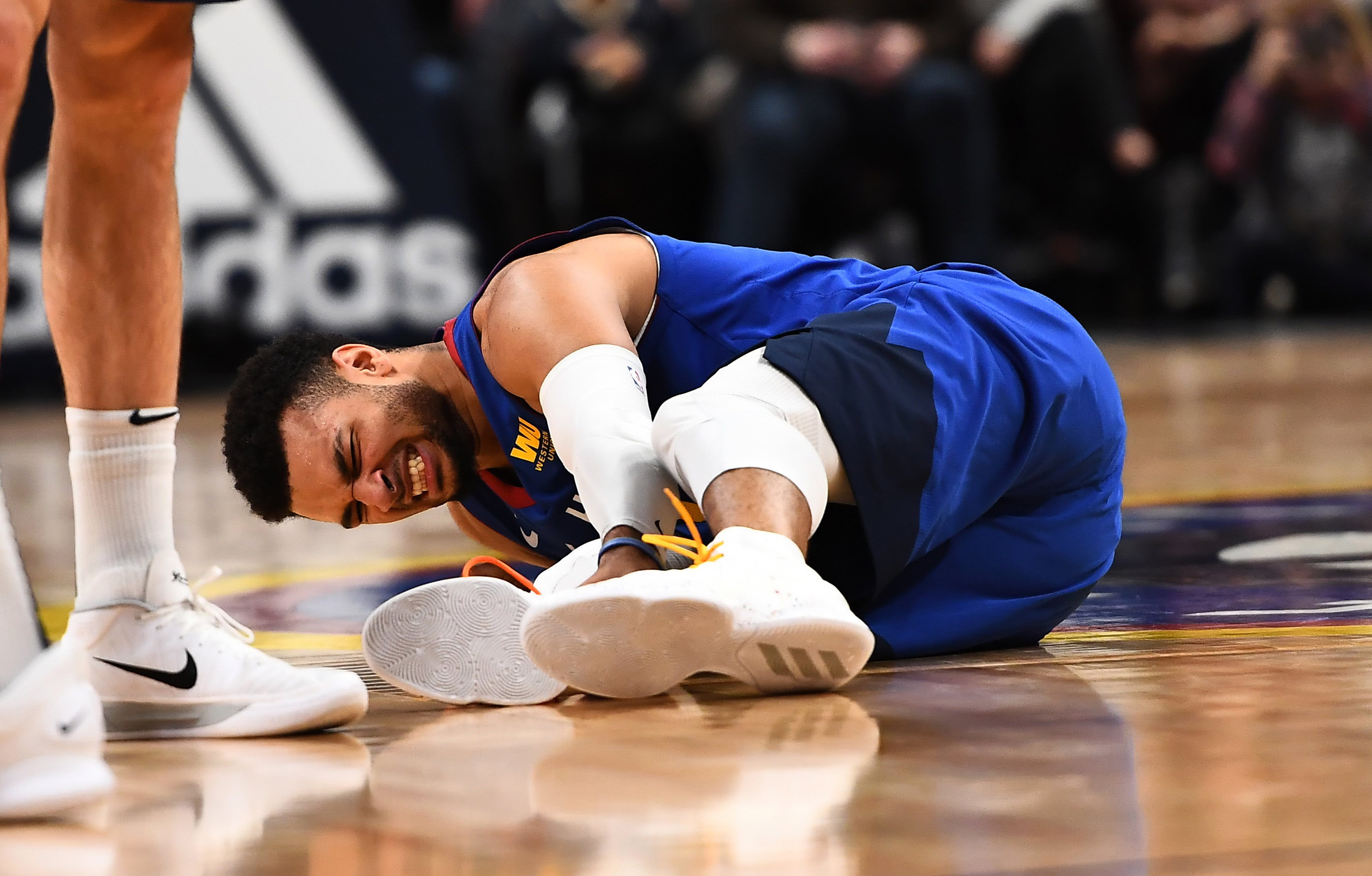 According to Blake Murphy of The Athletic, Kitchener-native Jamal Murray will no longer play for the Canadian National Team at the FIBA World Cup. Murray reportedly sustained the ankle injury in the last few days. There is no word on which ankle Murray injured.
Murray was plagued by ankle issues throughout the bulk of the 2018-19 regular season and postseason. After playing in 210 of his 211 possible NBA games, Murray missed six games last season due to a sprained left ankle. Only missing six games makes it seem like his left ankle sprain was not a wildly detrimental injury, but that was not the truth.
When Nuggets head coach Michael Malone spoke to the media about Murray's ankle issue on the first day of February, he called it, "a really serious injury".
"I am concerned," Malone explained during his pregame press conference prior to taking on the Rockets on February 1st. "Hopefully he is back on this upcoming road trip, but Jamal is a guy that; obviously, we are not used to seeing miss games — consecutive games — so you know that it is a really serious injury that he is dealing with."
Murray was undecided if he was going to play for Canada during his exit interview, but eventually decided to represent his home country at the FIBA World Cup. Then, according to Murphy, Murray had an ankle injury occur over the weekend which led to his decision to withdraw his name from the Canadian National Team.
Murray already has a distinguished career in FIBA junior team events. He has played a total of 12 games between 2013 and 2014 for the U16 American Championship and the U17 World Cup. Murray led Canada to a bronze medal at the U17 World Cup and a sixth-place finish at the U16 American Championship.
Additionally, Murray also played another nine games of international play for Canada that did not fall under FIBA jurisdiction. In the 2013 Nike Global Challenge, Murray carried the extremely raw Canadian team to 7th place before grabbing a silver medal in the Pan American Games in 2015.
In 2018-19, Murray averaged 18.2 points, 4.2 rebounds, and 4.8 assists in 32.6 minutes per game and emerged as a potential second star to keep paired with Serbian superstar Nikola Jokic. Then, in the postseason, Murray stepped his game up and averaged 21.3 points, 4.4 rebounds and 4.7 assists in 36.3 minutes per game. Between Murray and Jokic, Denver was able to win their first playoff series in a decade and were one win away from the Western Conference Finals.
For those reasons, and the fact that Murray just turned 22 years old in February, the Denver Nuggets gave Murray a five-year, $170 million maximum contract extension on July 1st to keep Murray in Denver for the next six years.