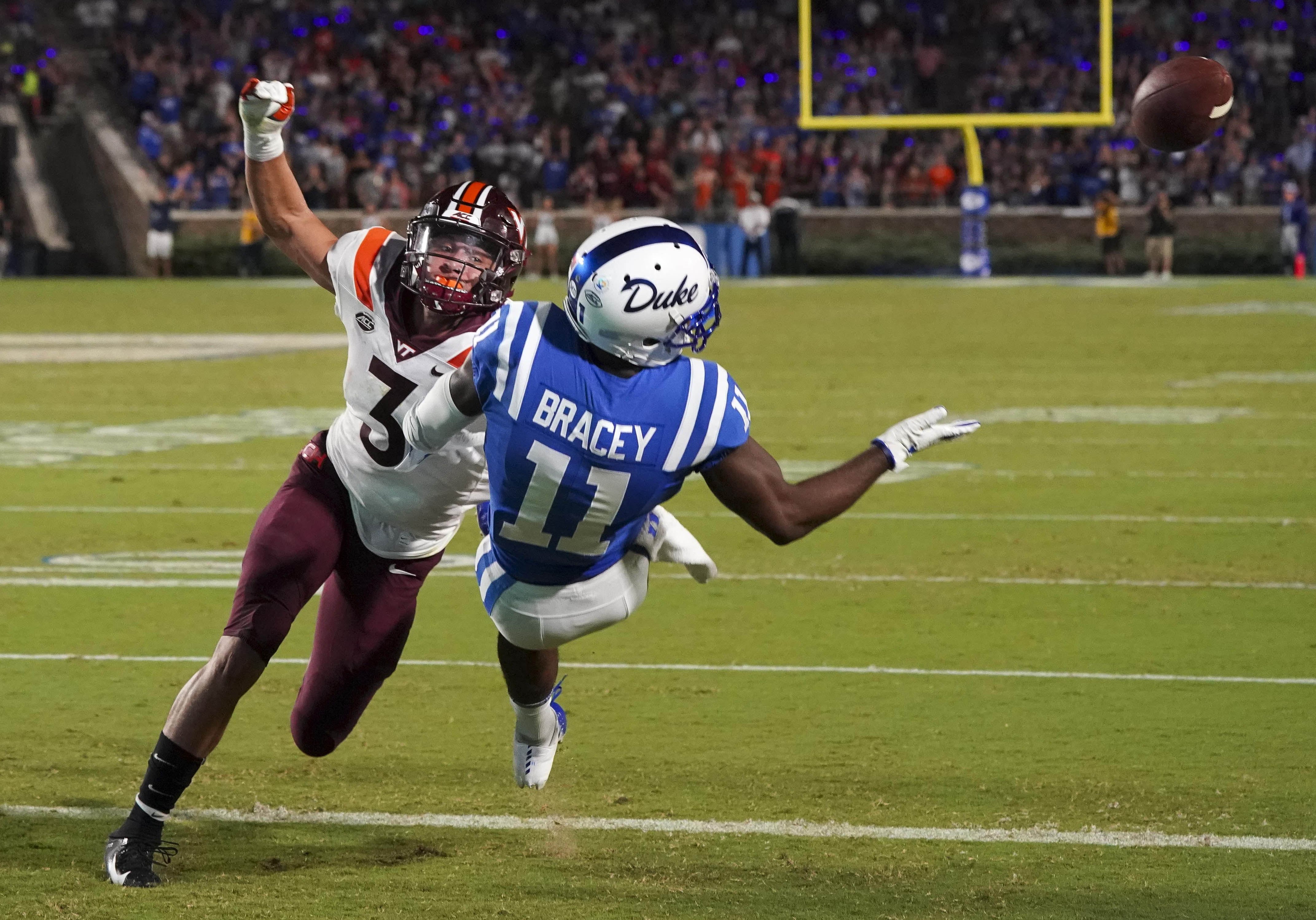 In an appearance on NFL Network's show, NFL Now, James Palmer dropped two pieces of news that relate to what is likely going to be two of Denver's biggest decisions they need to make this off-season.
Those being how to keep Justin Simmons around for the long-term and what to do with the ninth overall selection.
"We're talking in all these mocks, maybe four quarterbacks going before the Broncos are picking at No. 9, possibly five in some crazy mock drafts," Palmer reported as he compared Denver's situation in this year's draft to what we saw in 2018, where a rush on quarterbacks led to one of the best players in the draft (Bradley Chubb) unexpectedly falling into the lap of the Broncos. "That could put the Broncos, again, in the situation where they could have their pick of the best defensive player in this draft at No. 9. And we know cornerback is a massive, massive need for the Denver Broncos and they could have their pick between Patrick Surtain from Alabama or Caleb Farley from Virginia Tech, and they both fit what the Broncos are looking to do."
It also sounds like targetting a quarterback isn't a part of their current plans.
"With the quarterbacks, if there's a quarterback still available, does somebody want to come up," Palmer rhetorically asked. "Then George Paton has the ability to move backwards because we haven't heard anything, and it's the best-kept secret in football if the Broncos are interested in one of these quarterbacks at the top of the draft.
That perfectly aligns with what everyone has been projecting up until this point, that the Broncos will likely a cornerback early, and that they would also be interested in potentially trading back.
Palmer also had some good-ish news for Justin Simmons' future with the Denver Broncos.
"That looks like the direction this heading," Palmer reported in regard to the Broncos hitting Simmons with the tag once again. "Last year they wanted to get a long-term deal done. The two sides were just not all that close in the numbers. There were offers made by the Denver Broncos, but again, Justin Simmons and his representation believe he should be right near the top, or at the top of the safety market."
However with that said, even if Simmons gets the tag, he could also get a long-term deal.
"They're much closer this year than they were a year ago in potentially getting a long-term deal done," Palmer concluded.