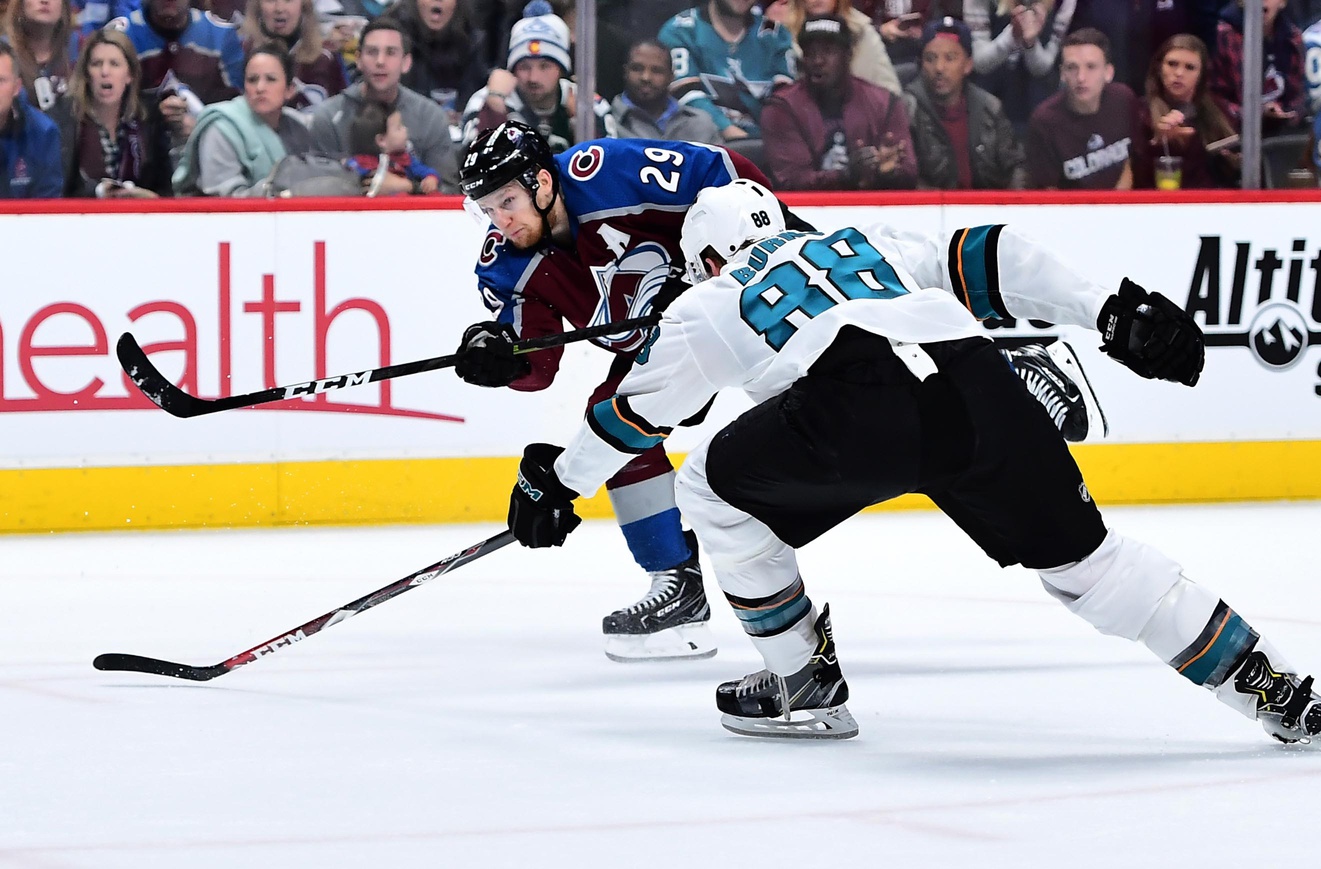 Heading into a crucial Game 4 against the San Jose Sharks, the Colorado Avalanche, currently trailing 2-1 in the series, are not playing up to their standards. According to coach Jared Bednar that is.
Colorado rallied back in Game 3 to tie the game at 2-2, before a turnover from captain Gabriel Landeskog led to the eventual game-winning goal just 65 seconds later.
"When turnovers happen it's not just the guy that's turning it over, it's all the guys on the ice," Bednar said. "They need to talk to him and tell him what to do and get in the right areas on the ice to support the puck and be able to communicate. All of us can do more in those situations and that's what we explained to our players."
Despite making a late-game comeback, Colorado has struggled to shut down the offensive abilities of the Sharks' top players, especially Norris Trophy candidate Brent Burns. The veteran blueliner has recorded seven points in the first three games of the series, while playing over 27 minutes each night.
"You gotta use your legs to stop him," Bednar said. "Same thing we've done all year. Relentless puck pressure comes from skating. We did a better job last game at times, especially later in the game. We're not a huge physical team by any means but it all starts with our skating and puck pressure."
Colorado's skating has certainly been their strong suit throughout the first part of the Stanley Cup Playoffs. Their speed through the neutral zone and on the rush put the Flames on their heels throughout the first round. And in this series, every time the Avs have controlled the puck, they've managed to use their speed to surpass San Jose's strong neutral zone coverage both on the power play and at full-strength.
"The problem with our power play at times is the same as our five on five play," Bednar explained. "It's not crisp enough, it's not firm enough. Passing through people instead of using our speed to skate around people."
The Avs certainly have the right assets to play a fast puck-control game. First year defenseman Cale Makar, fresh out of college, has played on a line with fellow 20-year-old Sam Girard over the past two games. The two small but fast blueliners have adapted well in their first long Stanley Cup playoff run, especially Makar, who has played the most hockey he's seen in quite some time.
"It's a few bumps of bruises in the playoffs, but I've been in this scenario before where you play every other day," Makar said. "It's an adjustment at this level obviously but it's something that you learn to get through and it's all you can ask for."
With San Jose regaining home-ice advantage with a victory on Tuesday, the Avalanche will look to even the series at 2-2 heading back to the SAP Center for Game 5.
Colorado and San Jose will drop the puck for Game 4 at 8 pm MT at the Pepsi Center.