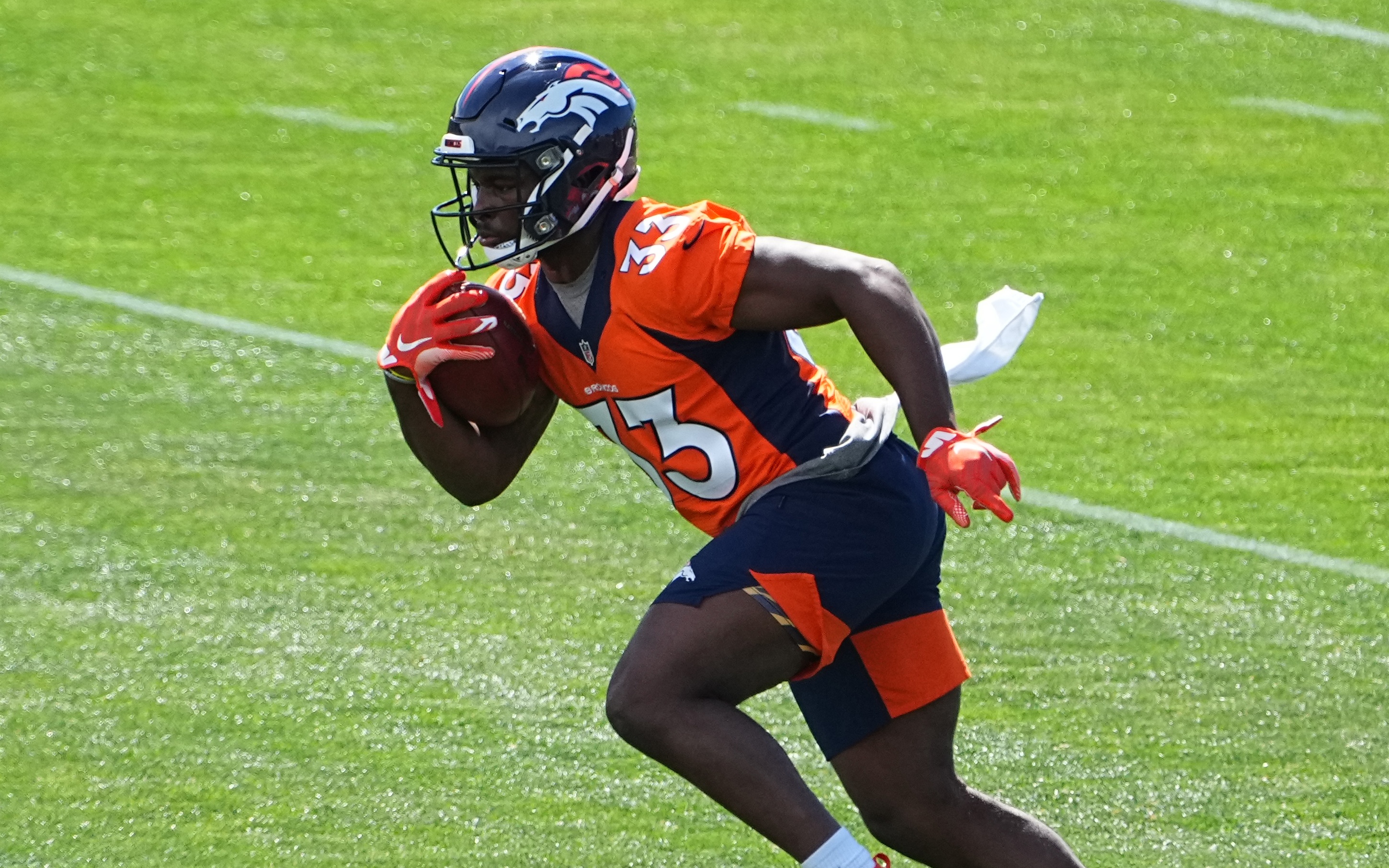 Javonte Williams could explode onto the scene for the Denver Broncos this year.
While Patrick Surtain II, and even massive guard/center Quinn Meinerz have received more attention, Williams could end up being a very good-to-great pick in the second round for Denver.
At 5'10" and 212 pounds, Williams is a big, broad-shouldered bully of a back. We know that from seeing his highlights, trucking would-be tacklers on the way to gaining chunks of yardage. But, he's apparently much more than that.
According to Eric Eager of Pro Football Focus, Williams is the fourth-most explosive running back taken over the last two drafts:
Raymond Calais hive pic.twitter.com/6OPLpnCS20

— Eric Eager 📊🏈 (@PFF_Eric) June 28, 2021
Considering he ran a ho-hum 4.55 40-yard dash, "explosive" may not be the adjective many Broncos fans thought of when the team drafted him in the second round. So, this is good news.
But beyond just being labeled as one of the most explosive young backs in the game today, Williams was compared to ten different backs who were of similar build before the draft. And the results should be exciting for those Broncomaniacs out there.
Guys like Knowshon Moreno — whom Broncos fans will likely remember somewhat fondly — Clyde Edwards-Hellaire, Sony Michel and Mark Ingram II are all there as comps. Here's the breakdown by Pro Football Focus: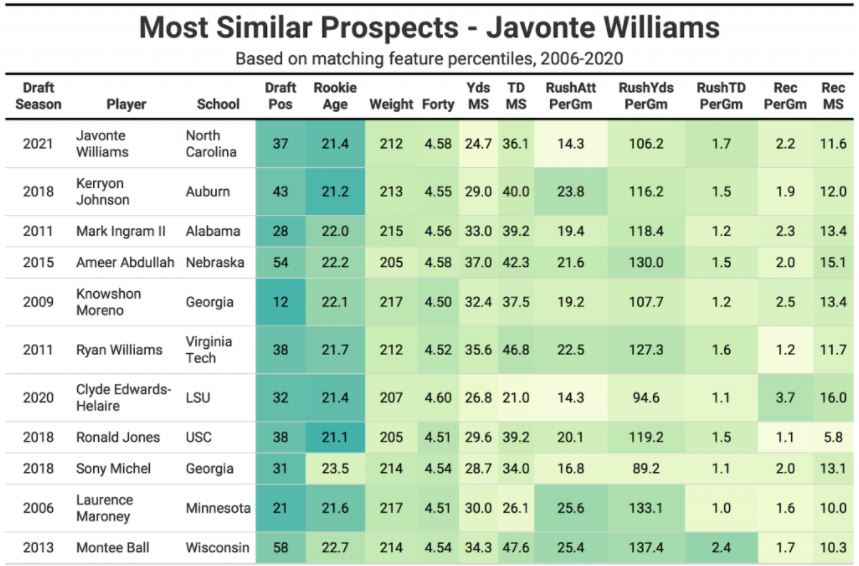 Interestingly, there's Montee Ball as well, who was the one back to enjoy more touchdowns per game on this list than did Williams. But, what sets Williams apart is the fact he was in a running back-by-committee situation, and only carried the ball 14.3 times per game.
That's a positive because there's plenty of tread left on the tires for Williams, which can be a concern specifically for running backs as they come out of college.
As far as Moreno being the best comparison, there's one more chart that should get the Broncos fans excited. This one shows how many weeks backs landed in the top-36, top-24, top-12 and top-6 of all running backs in fantasy and Moreno was by far the best. Keep in mind this was during their first three seasons and Moreno's best year was his fifth (1,038 yards, 10 TD).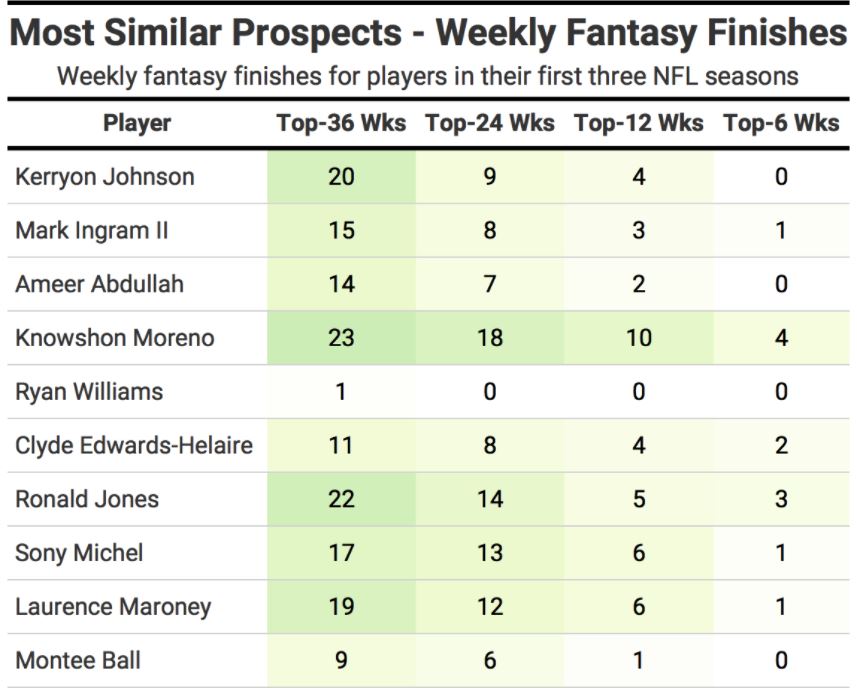 Of course, the only way Williams can have a remarkable impact in fantasy would be if he's the featured back this year for the Broncos. For now, the starter is Melvin Gordon III, but many expect Williams to either share the load or eventually take over as starter this year.
While most teams will employ a big back and a smaller, quicker one to compliment each other, Williams and Gordon are extremely similar in size and abilities. So, that may mean seeing Williams earlier in the season, but only if he impresses coaches in training camp.
For now, all we have are these favorable comparisons. But, if he starts turning heads in camp, we'll be expecting to see that explosive ability come to life on the gridiron this fall.