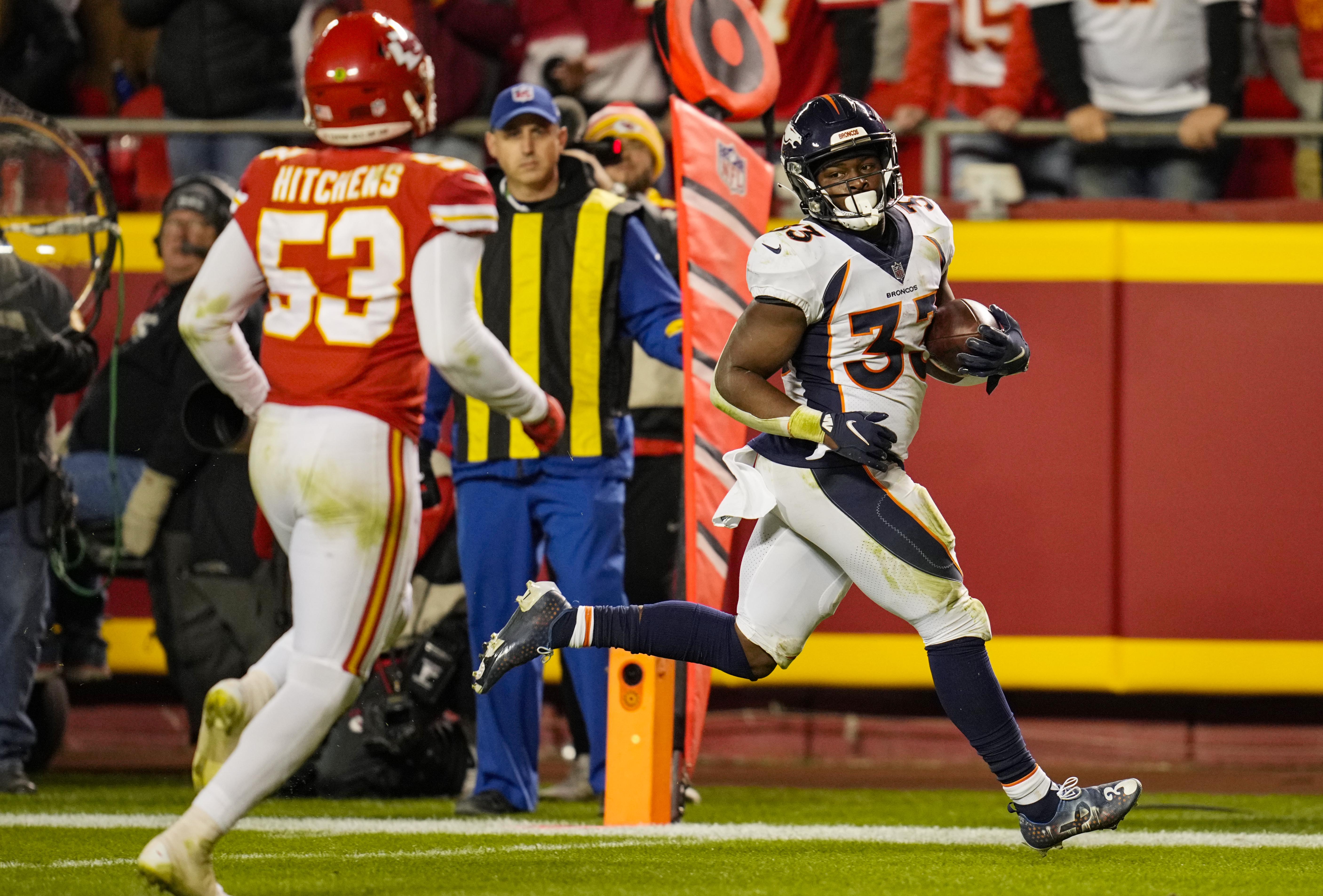 Javonte Williams quickly emerged as an NFL star last season thanks to a bevy of highlight-reel-worthy 'angry runs' and the versatility to thrive as a runner, receiver and pass protector.
Now, after his remarkable rookie year, he's being recognized by over 50 NFL executives, scouts, coaches and fellow players as one of the game's foremost stars at the running back position.
"He's a guy you build an offense around." an NFL offensive coach said to ESPN's Jeremy Fowler, who conducted the poll. "He does stuff other guys can't do. Such great balance, strong. Can turn a loss into a 10-yard gain."
His ability to impact every facet of the game is in part why you can build an offense around him, but another key factor is his ability to create on his own. Only Jonathan Taylor forced more missed tackles (a stat that measures both elusiveness and the ability to break tackles, also referred to as MTF) than Williams last season, and he did so on over 100 more touches.
When viewing missed tackles forced from a rate perspective, Williams is so far ahead of the pack it's ridiculous. Williams is to MTF what Rickey Henderson was to steals. Williams forced a defender to miss a tackle once every 3.2 carries — 12 percent more frequent than the second-best back.
To contextualize that, the difference between Matt "Punt God" Araiza — who we have literally dubbed a god for his perceived dominance at his position — was 0.5 percent better than the second-best punter.
Expect traffic along Colorado's Front Range to only get worse, as the chasm between Williams and second-best tackle-breaker has supplanted the Grand Canyon as America's foremost gap to gawk at. Suburban families from every corner of the globe are already inbound on their summer road trips.
That physicality helped Williams win the tiebreaker against Ekeler to be awarded the No. 10 spot on Fowler's list.
"You can't get him on the ground, can't tackle him," an NFL personnel official told Fowler. "That kid is really good. Depends which offense you're running in that [Austin Ekeler vs. Williams] discussion, and Ekeler is really, really good. But with Williams you just can see defenses feeling like, 'I'm tired of tackling him.' He's not as fast as [Jonathan] Taylor but has everything else."
Despite sharing the backfield with a known star in Melvin Gordon, during his rookie season, carries were split exactly in half — a compliment to how pro-ready Williams was.
This season, Williams should take yet another step forwards toward superstardom, as that split should favor the second-year back by a comfortable margin. In Fowler's same poll that had Williams ranked as one of the league's elite backs, Gordon didn't even receive a vote.
Williams joins Russell Wilson (No. 8 QB), Patrick Surtain II (No. 7 CB) and Justin Simmons (No. 1 S) as Denver Broncos who have been voted as top-10 players at their position via Fowler's poll.