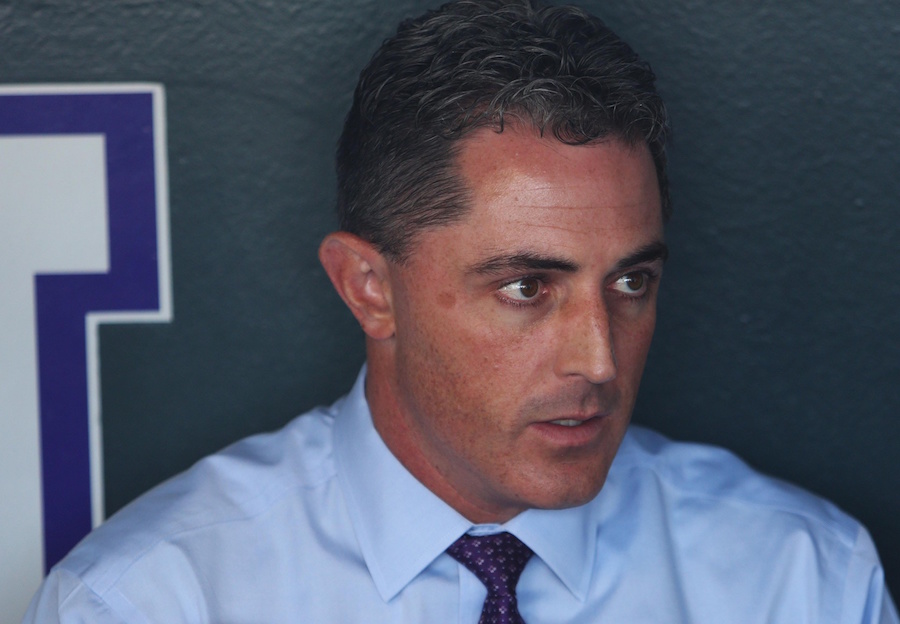 This is not a drill.
The Colorado Rockies announced Monday that Executive Vice President and General Manager Jeff Bridich will step down from his role, effective immediately.
Rockies General Manager Jeff Bridich steps down and Greg Feasel has been named Club President. pic.twitter.com/nk3HyHYBu8

— Colorado Rockies (@Rockies) April 26, 2021
Greg Feasel has since been named club president.
From the press release:
"Feasel, the club's Executive Vice President/Chief Operating Officer since 2010 and in his 26th season with the organization, has been named President/Chief Operating Officer. He will now oversee baseball operations in addition to his current responsibilities leading all facets of the club's business operations, including spearheading the organization's role as host of the 2021 MLB All-Star Game festivities this July."
This news marks the end of Bridich's 17-year tenure with the Rockies, which started back in 2004. Bridich worked his way up to senior director of baseball operation by 2006 and senior director of player development in 2011 before being named General Manager in 2014.
The team will appoint an interim General Manager for the remainder of the year, although a selection has not yet been released. Additionally, the team will look for a permanent General Manager following the conclusion of the 2021 MLB season.
The interim General Manager is set to have their plate full with All-Star Trevor Story and starting pitcher Jon Gray set to hit free agency after the season.
This news is sure to come as a relief to many Rockies fans. The fanbase universally disliked Bridich following the awkward departure of former franchise superstar Nolan Arenado and the club's fall from grace after back-to-back postseason appearances in 2017 and 2018.
While Bridich is credited as the first GM in club history to lead the franchise to consecutive postseason appearances, he will also be remembered for his public fallout with Arenado and preposterous offseason signings.
The Rockies have still never won the National League West division and are currently viewed as the worst team in the National League.
I guess it's only up from here.