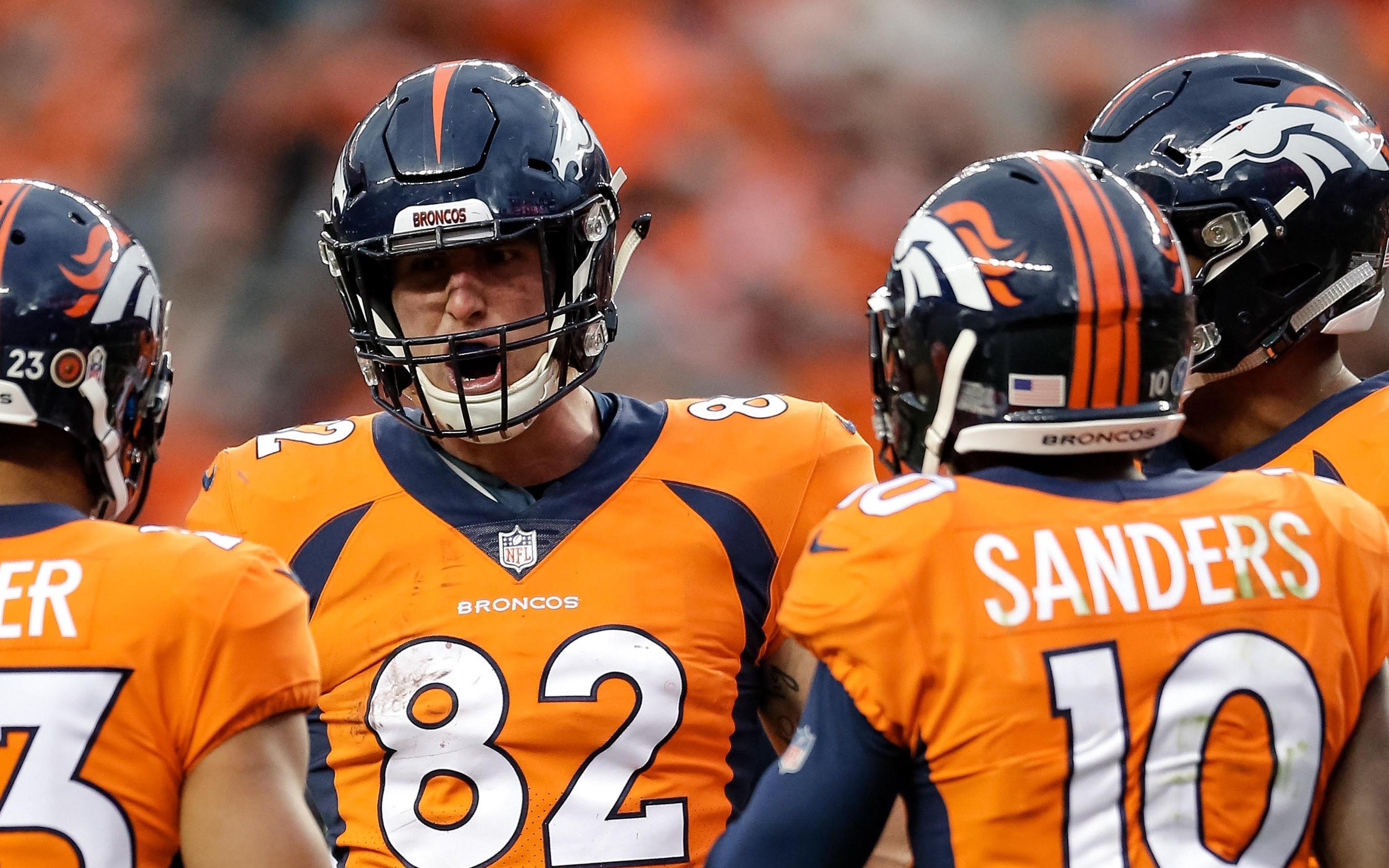 Jeff Heuerman had arguably the most productive game of his 3-year NFL career last Sunday against the Houston Texans, which some labeled his "coming out party."
Heuerman was targeted 11 times and hauled in 10 receptions for 83 yards with a touchdown. With Jake Butt sidelined for the rest of the season with an ACL tear and Demaryius Thomas now a member of the Houston Texans, Heuerman is seeing a jump in production in the Broncos offense.
Les Shapiro, Co-Host of Afternoon Drive with Goodman and Shapiro weekdays 4-6 pm on Mile High Sports AM 1340 | FM 104.7 had a conversation with Heuerman regarding his increased role in the offense.
"I don't know, honestly, if there is a huge connection there between DT leaving and me having all those catches in that game," Heuerman said. Many speculated that rookie Courtland Sutton would see more targets with Thomas's departure, but it was in fact Heuerman who gobbled up the most targets on the team Sunday.
Heuerman is the fourth leading receiver on the Broncos this year with 25 catches, up from nine last season when he was targeted only 21 times.
"Whatever I can do, whatever we can do as a team to win games, I am all in for it," Heuerman said. When asked what the offense can do better to score points in the final seven games of the season, Heuerman responded, "Executing early, putting points on the board and putting us in a good position in the second half."
He stressed that going into halftime with more of a lead will put the Broncos in better position down the stretch and in crucial points in the game.
Heuerman has battled injuries in the past, as he missed the 2015 season with a torn ACL and missed part of the 2016 season with a hamstring injury. The Broncos have also struggled to get their tight ends involved in the passing game the last couple years, but recently have made a strong effort to get the tight ends more catches.
Denver is on a bye this week and will travel to Los Angeles on Nov. 18 to square off against the Los Angeles Chargers who are playing the Raiders in Oakland this Sunday.
Click here to listen to the full interview with Jeff Heuerman, including what he had to say about the Broncos chasing points and his plans for the bye week, or listen to the podcast below.
Catch Afternoon Drive with Goodman and Shapiro every weekday from 4p-6p on Mile High Sports AM 1340 | FM 104.7 or stream live any time for the best local coverage of Colorado sports from Denver's biggest sports talk lineup. Download the all-new free Mile High Sports Radio mobile app for Apple or Android.