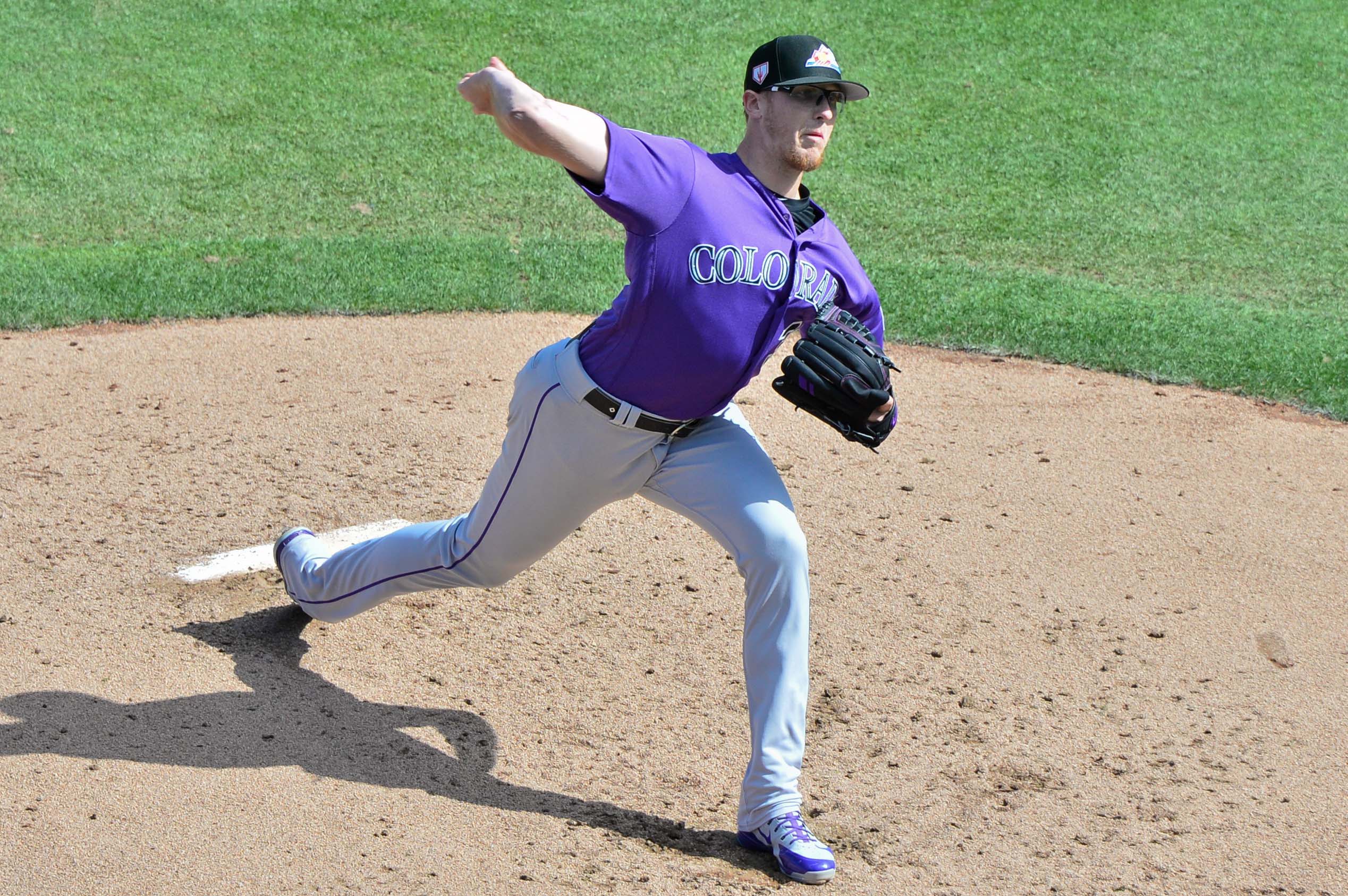 by Luke Zahlmann (@lukezahlmann)
The upcoming season, the fifth season for Jeff Hoffman in a Colorado Rockies uniform, is a make-or-break year for the youngster.
Originally acquired as a flamethrower from the Toronto Blue Jays as the man piece in the Troy Tulowitzki deal, things have not quite panned out yet for the former top prospect.
Hoffman sat down with Les Shapiro and Eric Goodman of Afternoon Drive on Mile High Sports AM 1340 | FM 104.7 during Spring Training to talk about the upcoming season and his goals for the year.
In preparation for the year, Hoffman pursued a similar avenue to teammate Jon Gray.
"First thing I did (this offseason), I went up to Driveline and met up with those guys," Hoffman said. "They assessed me in ways that I hadn't been previously (and) we determined there were a couple of areas I needed to get stronger."
With a 6-foot-5-inch frame, Hoffman has been labeled a future star since his inception into the league, with his career earned run average of 5.88 falling short of the mark.
Despite a lack of success in his previous 139.1 innings for the club, Hoffman hasn't given up after his worst campaign yet.
"In the past years, I had thought about (going to Driveline), and thought 'yeah that's definitely something I'm interested in'," Hoffman said."This year, obviously with last year probably being the worst of my career… it's now or never."
Hoffman was demoted to AAA-Albequrque as Spring Training winds down, but the starter is merely one ailment away from being called upon.
Click here to listen to the full interview with Hoffman, including what continues to fuel him and why the down years have added pressure to his career, or listen to the podcast below.
Catch Afternoon Drive with Goodman and Shapiro every weekday from 4p-6p on Mile High Sports AM 1340 | FM 104.7 or stream live any time for the best local coverage of Colorado sports from Denver's biggest sports talk lineup. Download the all-new free Mile High Sports Radio mobile app for Apple or Android.