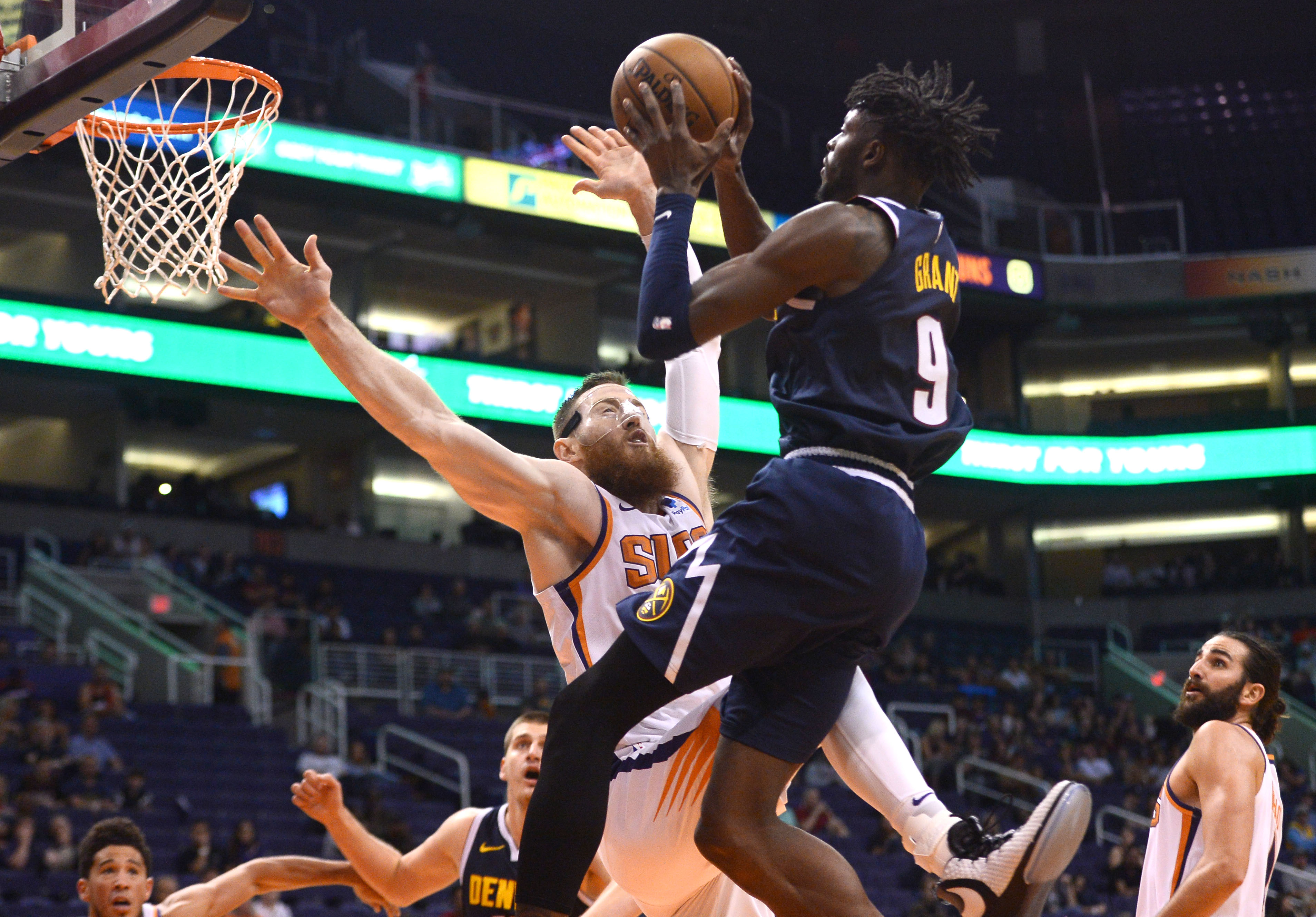 For the newest episode of the Rocky Mountain Hoops Podcast, T.J. McBride takes a look at what can be learned from the Denver Nuggets 107-102 win against the Phoenix Suns.
Topics include Jerami Grant's incredible game, Gary Harris shaking off the rust, Michael Porter Jr.'s continuous growth, Jamal Murray's shaky preseason, the turnover plague, and how no player has emerged as the obvious choice to start at small forward.
Click here — or listen below — and be sure to rate the podcast, use the comment feature to leave any feedback, and subscribe through iTunes or any other podcast platform.