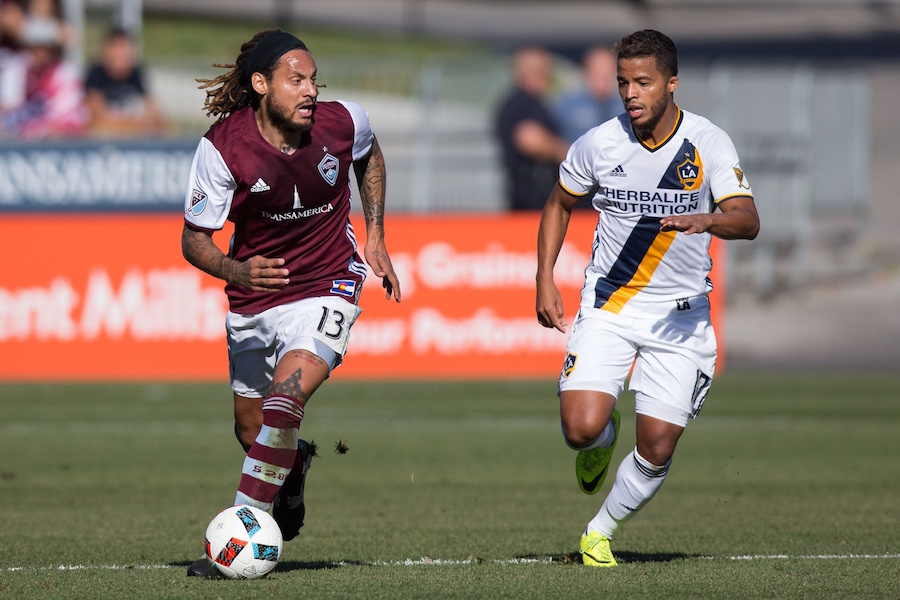 Colorado Rapids Soccer Club has traded the rights to midfielder Jermaine Jones to LA Galaxy in exchange for LA's highest 2017 Natural 1st Round SuperDraft selection and a Conditional 2018 2nd Round SuperDraft selection.
"This was a difficult decision, considering what Jermaine brought to the Rapids during his time with us," said Tim Hinchey, Colorado Rapids President. "We would like to thank Jermaine for his hard work and service to the club, and wish him the best of luck in the future.
"With this trade, we gain a lot of flexibility and a chance to get another young prospect through the MLS SuperDraft. During the next couple of months, we will look to continue to add talented players and further develop what is already a solid roster foundation."
In his only season with the Rapids, Jones appeared in nine regular season matches, tallying three goals and two assists. An injury sustained in the July 4 game against Portland Timbers kept Jones sidelined until the last regular season game of 2016. The 35-year-old midfielder would then appear in all four of the Rapids' playoff matches, registering one assist and seven shots in 308 minutes.
"I would like to thank my teammates, coaches, supporters, and the Rapids organization for a great 2016 season," said Jones. "I always said that I wanted to come to Colorado to build something with this group and that is what we did. We proved a lot of people wrong during the course of the year and playing a part in that was very special."