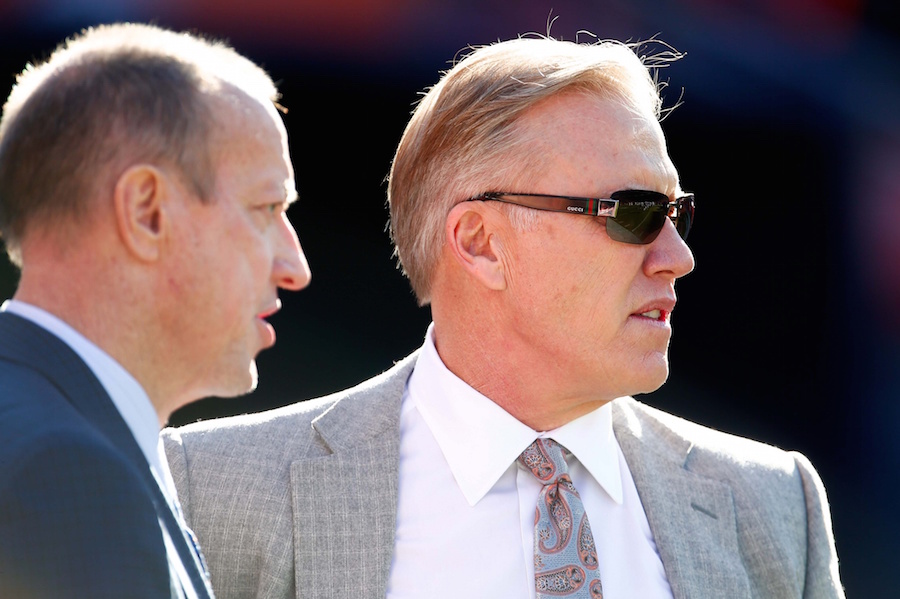 The Broncos took a shot on a guy with a big arm with the final pick of the NFL Draft. A Hall of Famer, who just happens to be his uncle, wants to reassure them.
With pick No. 253 of the 2017 NFL Draft, the Denver Broncos selected Chad Kelly, a talented quarterback out of Ole Miss with a bit of a shaky past and an injury history. His uncle is none other than Jim Kelly, of the four consecutive AFC Championship winning Buffalo Bills (1990-93).
Kelly had his smartphone rolling during the final pick of the draft, saying in a video he posted on Instagram, "Come on Denver. You gotta' take Chad Kelly."
The video shows a house full of Kelly fans cheering when the pick was announced.
He also added this message in the post: "This short video tells it all. Thank you John , thank you Broncos. He will not disappoint. As I told him before this all started. It does not matter where you're drafted or when you're drafted. You have to prove yourself whether you're a first round pick or the last round. God bless my nephew and Godson. CHEERS. ???"