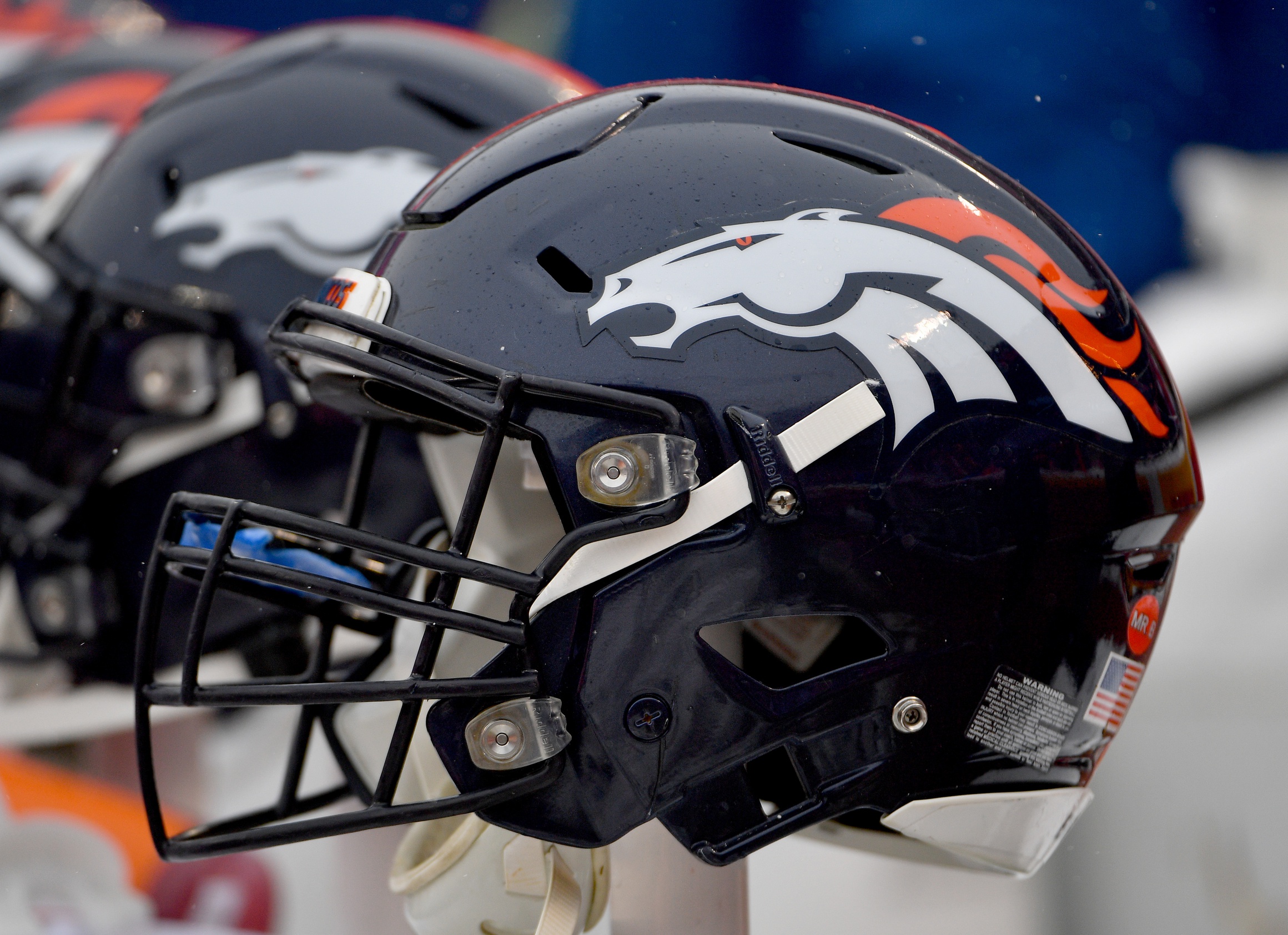 There's a new golden rule, an old adage turned new.
In pro football, they used to say that defense wins championships. And while a dogged D certainly helps, that's not really true these days.
Quarterbacks win championships.
Perhaps more specifically, franchise quarterbacks win championships.
With just one more weekend between now and knowing who's heading to Super Bowl LV, there's only one wager you can't lose: The two teams that earn the trip will undoubtedly be led by a franchise quarterback. In fact, three of the four signal callers in the conference championship games are practically locks for Canton; the fourth has suddenly become one of the game's elites in just his third season.
This isn't rocket science. Want to win it all and hold the keys to the City of Denver along with our hearts, George Paton?
Find. That. Quarterback.
Of course, this is not some type of revelation. This is a known fact, especially in Denver where we know the difference between having a franchise quarterback and not. When you've got John Elway and Peyton Manning, you win Super Bowls. When you've got anyone else, you don't. It's that simple.
But just because it's simple doesn't mean it's easy. It's not as if John Elway didn't know and understand this as well or better than anyone – he did. Elway's only problem is that, as a general manager, he's missed the mark too many times. From Brock Osweiler and Paxton Lynch, to Trevor Siemian, Case Keenum and Joe Flacco, five years of football not fit for Denver have gone by in the blink of an eye.
There are always ways, and always time, to get other pieces. A great quarterback surrounded by a good team can win it all. A great team with an average quarterback rarely does.
Yes, there are the exceptions – the '85 Bears, the 2000 Ravens, the '03 Buccaneers, the '18 Eagles and even the 2015 Broncos. Remember though, even an injury-plagued Peyton Manning poses the threat of being the best version of Peyton Manning. The Broncos, even though Von Miller and the defense get the lion's share of the credit, don't win Super Bowl 50 with any other quarterback, including Osweiler.
Quick math says there's an outlier about once, maybe twice, each decade. No GM can plan on those odds, including and especially George Paton.
Though Payton has a six-year contract, finding out who the Broncos next franchise quarterback is going to be is mission critical. And it sure sounds like he knows it.
What Paton has said about incumbent Drew Lock isn't necessarily comforting or convincing: "I haven't gotten into a lot of tape. I've only been here four days. I've watched enough tape to know that he's talented. He can develop."
No new GM goes into Kansas City, or even Buffalo now, and says, "Hmm, I haven't seen enough tape." This isn't necessarily Paton knocking Lock – in fact it, it isn't at all – but it's not a fully-backed endorsement either. And some of his additional comments reiterate that, first, Lock ain't a lock, and second, Paton knows his work, and his single most important task, is just beginning.
"I think we all want the franchise quarterback and that's the No. 1 goal. You try to draft and develop and acquire any way you can. We are looking."
But who will it be if it's not Lock?
Lock should (and will?) get a chance to prove that he's the guy (or that he's not the guy). But it sounds like Paton's leash may be short. Plus, there's no guarantee that a franchise quarterback will come strolling through the gates of Dove Valley simply because everyone involved "wants" one.
One man's opinion: If free agency or trade is the route, don't waste time with a stop gap who has no upside. Stop already with the Case Keenum's and Joe Flacco's of the world. We've seen it, and it may or may not garner a few additional wins, maybe even a playoff spot. Still, Joe Schmoe isn't playing quarterback this weekend. If a veteran is brought in, make it be someone who still has a chance to be great – perhaps Carson Wentz (needs a new situation), definitely Deshaun Watson (if you're sayin' there's a chance…), or maybe even Sam Darnold (who can judge a Jet?).
And if nobody with upside exists via that type of acquisition, then draft. And draft again. And again and again. Move up to get your guy. Take a flyer on the next Russell Wilson or Tom Brady. Until the future of the franchise is wearing orange, the pursuit cannot stop. Assuming Trevor Lawrence or Justin Fields don't miraculously find their way to Denver, don't rule one of the other intriguing quarterbacks out. Why not BYU's Zach Wilson (Josh Allen 2.0?) or even a proven winner like Alabama's Mac Jones? Sure, those might not be the names you've all year (like Lawrence), but at least it would present the "chance" that the next franchise quarterback could be on the roster. And if that player – taken late in the first or even in the second – is a bust? So what. So are a lot of other Broncos picks of late. And when a team is in dire search for its next great quarterback, there are worse things than going 2-14 the following season.
This weekend, we'll all be glued to our televisions watching three household names playing quarterback. Guys like Aaron, Tom and Patrick need not a last name. Josh Allen might be on that list soon enough.
If any weekend has ever shown what's necessary to win the National Football League, it's this one.
The pursuit for a quarterback must be immediate and relentless. For new GM George Paton, it's Job No. 1 and then some. Because until that box has been checked, the Broncos will remain on the sideline in Januarys to come.