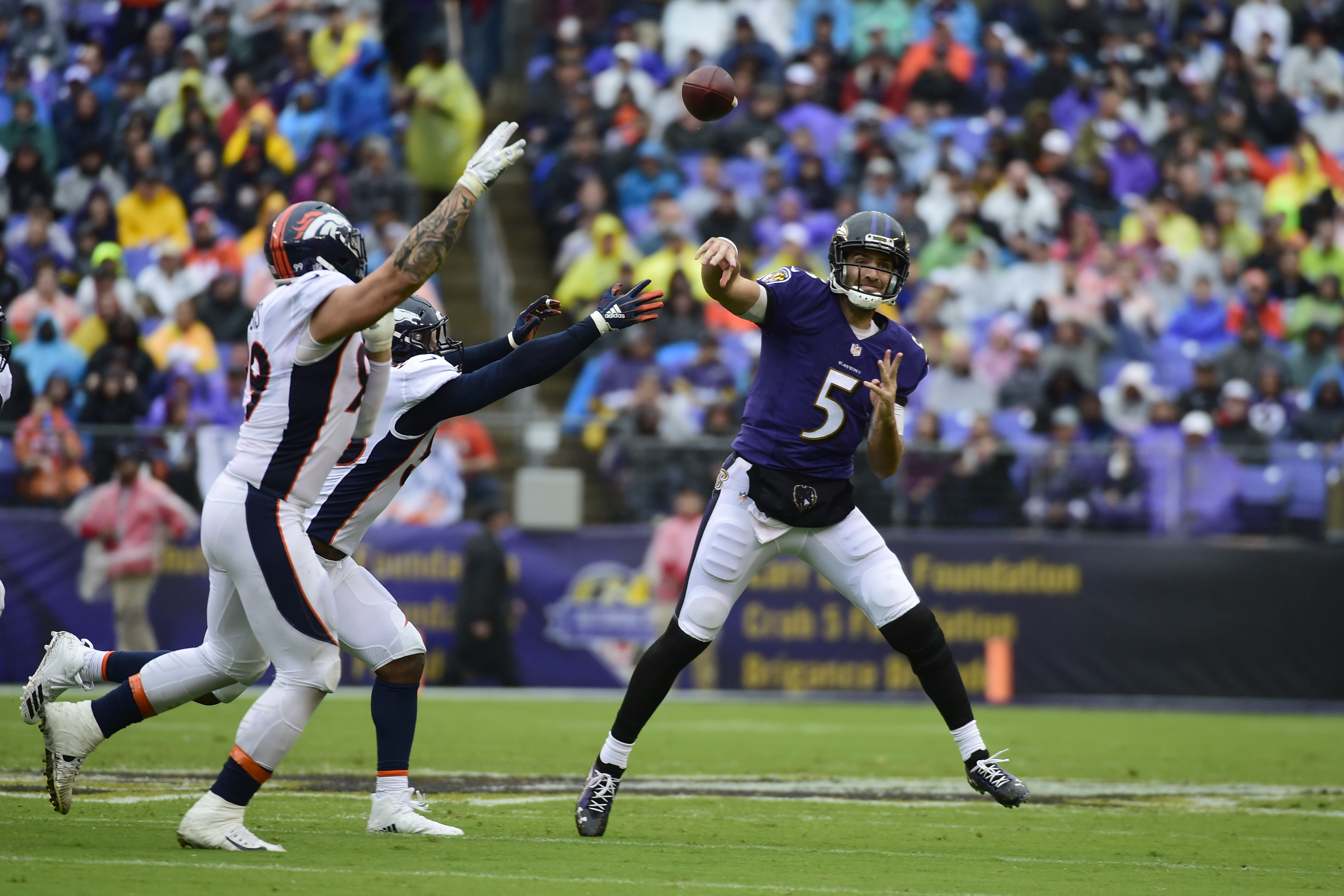 The Denver Broncos made a splash in the second round, opting to trade up and select Missouri quarterback Drew Lock.
Lock, 22, was a four-year starter for the Tigers, throwing for 12,193 yards in his collegiate career. Although it wasn't a shocking move, considering the Broncos had reportedly been interested in Lock since the Senior Bowl. The decision to select a QB in the second round certainly had to ruffle the feathers of Joe Flacco.
The Broncos acquired Flacco in a trade with Baltimore in the spring, and the 33-year-old QB has been vocal about his desire to be the team's starting quarterback in 2019. Prior to the NFL Draft, the veteran told the media that he was focused on preparing as the starter and didn't feel the Broncos needed to prioritize the position in the draft.
Even with Lock in the picture, it appears that the Broncos still plan on starting Flacco in 2019. Friday night, Broncos GM John Elway, tweeted that the 2019 second round pick will compete for the backup role this fall. Of course, the question will always be for how long, though.
As Flacco found out with the Ravens in 2018, once the reins are handed to a young QB, it's difficult to go back on the decision.