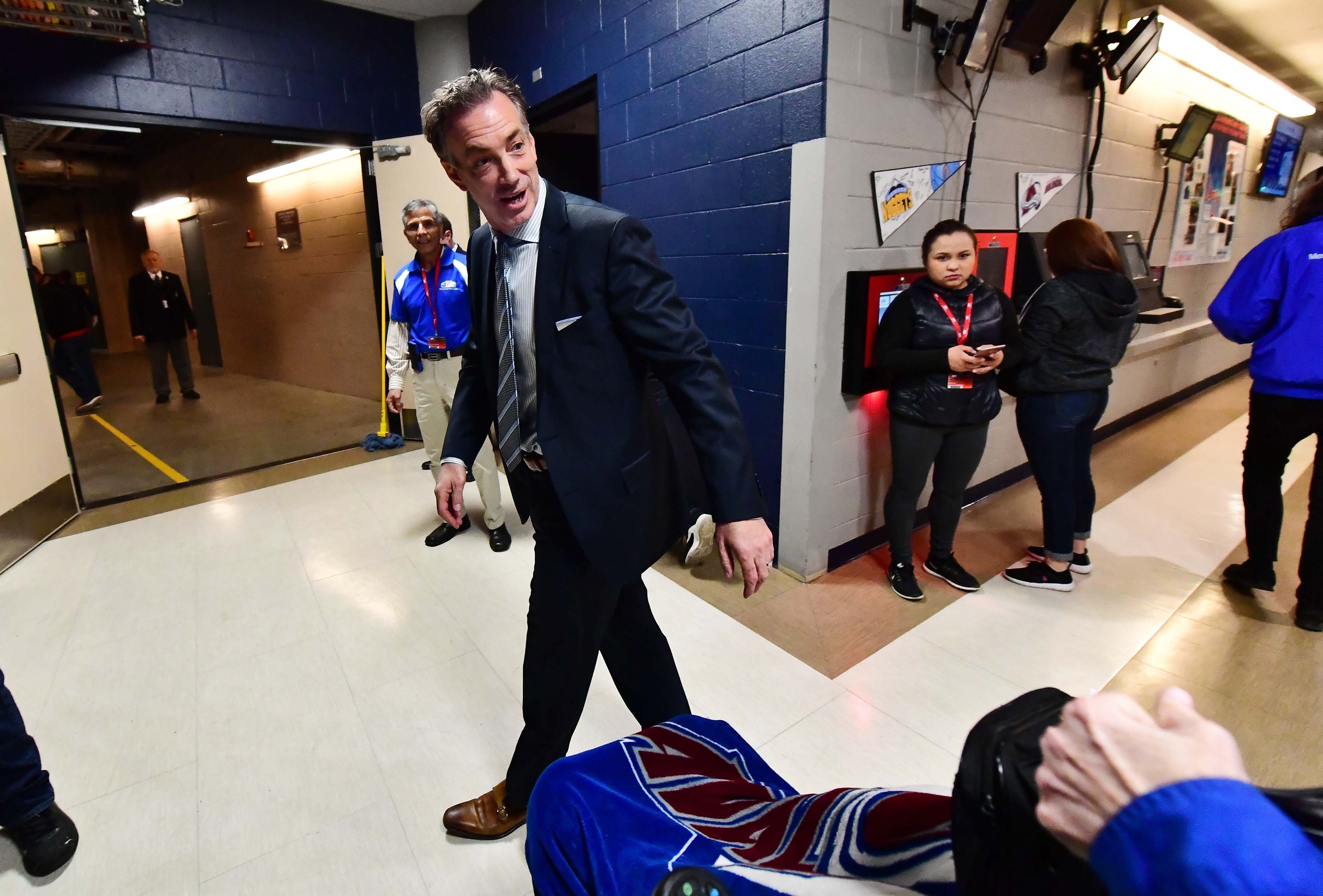 The off-season is here and notable dates are approaching quickly.
It's been just eight days since the Avalanche were eliminated in Game 7 of the Western Conference semi-final series against the Dallas Stars. Unlike years past, Colorado won't have much time to contemplate its next moves. The NHL announced Friday that the draft will take place on Oct. 6-7, virtually, and the first day of unrestricted free agency begins Oct. 9 — where Colorado will have $22.3 million in salary-cap space.
While the Avs do not hold the high draft picks they've had in previous drafts, they'll still look to the two-day event to make trades ahead of free agency. And with a flat-cap system implemented for the 2020-21 season, Colorado finds itself as one of the only contending teams with space to maneuver, albeit contract extensions for captain Gabe Landeskog and rookie sensation Cale Makar are inching ever so closely.
"We know what we'd like to do, if all things are said and done, where we'd like to try and improve the team," Avs GM Joe Sakic told reporters at his annual golf tournament Thursday. "But we know with the flat cap, we got a couple of big buys coming up here pretty soon. We're mindful of that. But there are some things that we can work around the edges to try and improve the team."
Sakic will have a lot to figure out in the coming months, starting with his own restricted free agents. These players include defensemen Ryan Graves and Nikita Zadorov along with forwards Tyson Jost, Valeri Nichushkin and Andre Burakovsky.
Both Graves and Burakovsky played large roles for the Avalanche in 2019-20 and will likely re-sign. But what happens with Jost and Zadorov? The two former first-round draft picks saw their names swirl in trade rumors around the Feb. 24 deadline.
Perhaps Sakic will use the draft as an opportunity to unload one, or maybe both of the young players.
And Nichushkin? The forward did successfully revive his career with Colorado. But does he fit into the plans moving forward?
Once those questions are answered, Sakic will shift his focus to free agency — the day the Avalanche could be one of the bigger players around the league.
Sakic has numerous roster spots to fill. Upcoming unrestricted free agents that will need to be re-signed, or likely replaced, include forwards Vladislav Namestnikov, Matt Nieto and Colin Wilson, defensemen Mark Barberio and Kevin Connauton, and goaltender Michael Hutchinson.
Basically, the Avalanche will need to sign or replace two top-nine wingers, a fourth-line winger, a depth forward, two depth defensemen and potentially two more roster players if Zadorov and Jost are traded.
Colorado has the ability to go all-in on big-name free agents come Oct. 9. With the caveat that these names, such as Taylor Hall, are willing to accept a shorter-term deal.
The 2018 Hart Trophy winner, who was eliminated in the first round of the playoffs at the hands of the Avalanche, is likely looking for an opportunity to make a run for the Stanley Cup. The Avs are one of the only teams that can offer him a reasonable amount of money to play for a Cup contender.
Sakic and company can also fill the bottom-six winger and depth forward roles through free agency. Players like Wayne Simmonds, Patrick Maroon, Tomas Nosek and Erik Haula are all options that can potentially fill those spots.
And as for the depth defensemen? Colorado can turn to its own young defensemen such as Conor Timmins and Bowen Byram or potentially look to free agents.