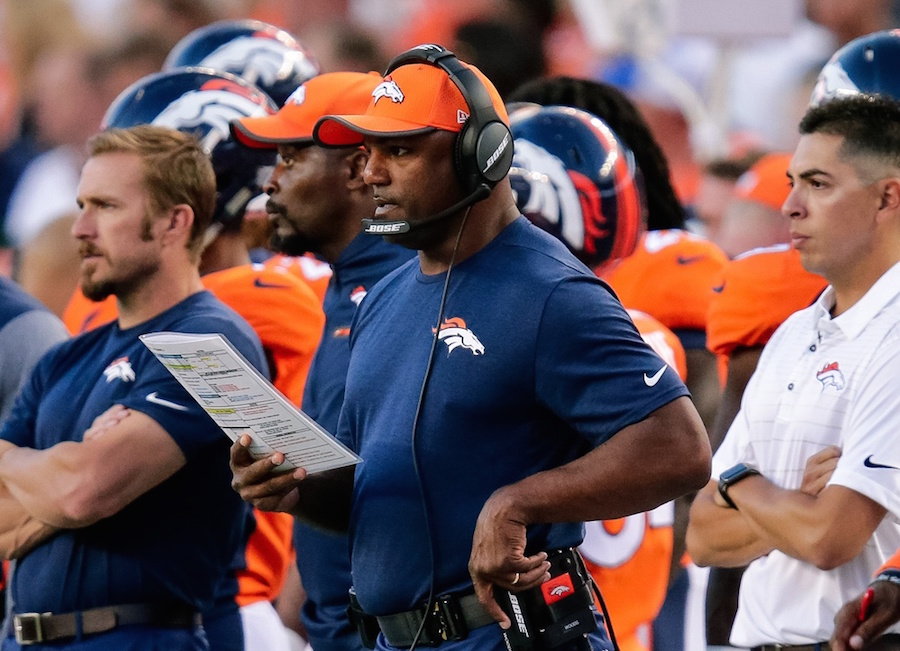 The Denver Broncos have eight losses on the season, and as a side effect, the defense has had to change from playing with a lead to playing from behind for a good portion of the season.
Defensive coordinator Joe Woods doesn't believe it changes the mindset of the defense, though.
"It's the nature of the game," Woods said. "We just say, 'give us a blade of grass to defend, and we'll go out there and play defense.'"
The defense has had plenty of reasons to be frustrated this season, though. Short fields given up by the offense or special teams makes it harder for them to slow down other teams. As a result, despite being ranked in the top five in yards given up per game to both the run and pass, the Broncos' defense have allowed the eighth-most points, and are ranked 26th in points allowed per game.
This has resulted in opponents approaching the defense differently, limiting what the defense is able to do on the field.
"The thing that hurts you sometimes defensively is [that] offenses will play you differently if they have a lead — no different than we would," Woods said. "So you may get a little more run, run, run, safe passes. That's what teams have done to us. It's a little bit harder for us to go through our whole game plan — our whole package — based on that situation. In terms of being behind, we just want to take advantage of our opportunities out there to create turnovers and get the ball back for the offense."
Click here to watch the full press conference with defensive coordinator Joe Woods, including what he had to say about the efforts of cornerback Brendan Langley, and his thoughts on the actions of Aqib Talib.
Video Courtesy of Denver Broncos Facebook – AMP users click here to watch on Facebook