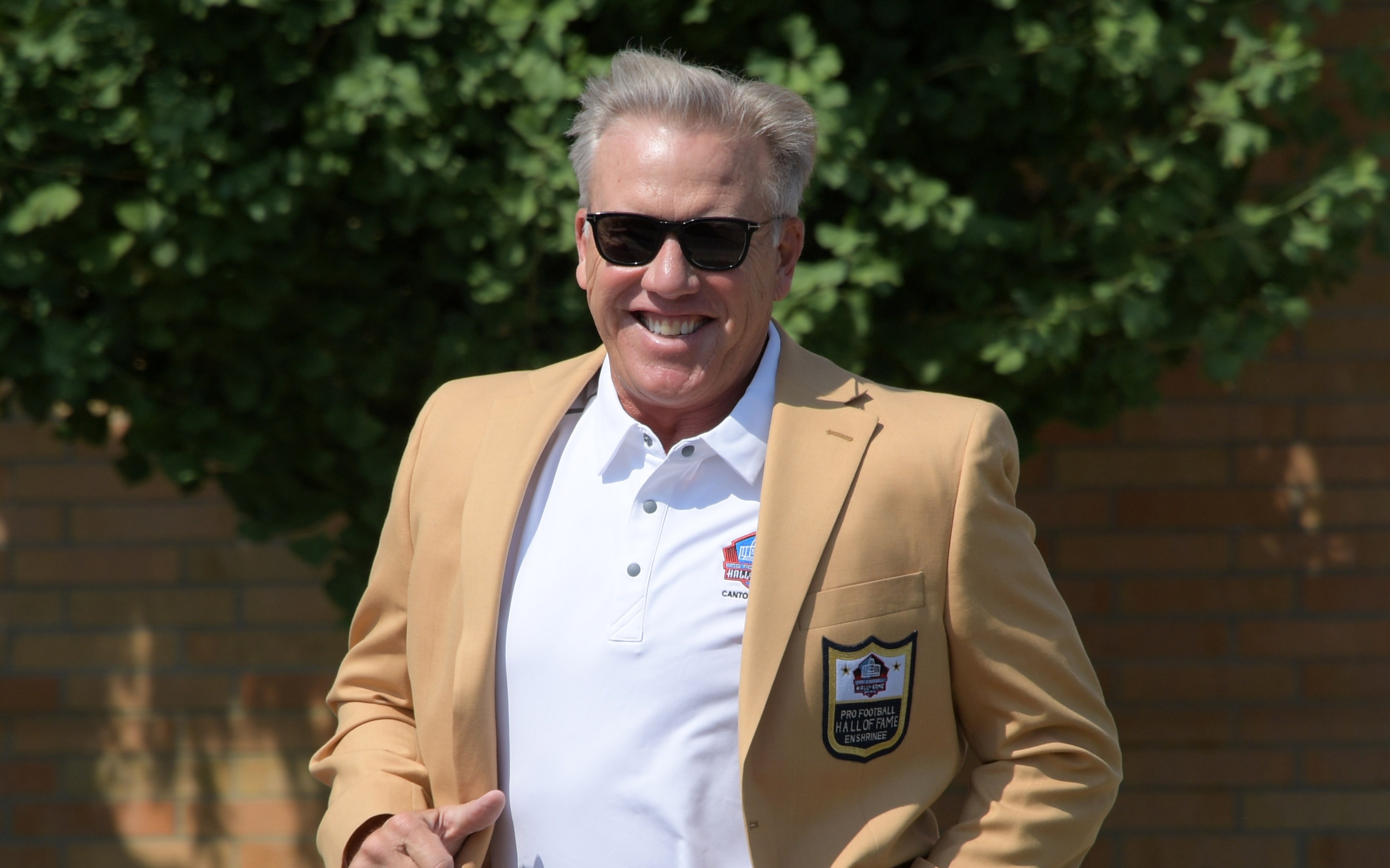 Sometimes, the only way to end a rumor is to get the facts right from the horse's mouth.
And with so many rumors swirling around the struggling Denver Broncos, John Elway made sure to get the facts out there that, "No one from our side is on the trading block."
Elway: "No one from our side is on the trading block" pic.twitter.com/BJ23JnLqPO

— Andrew Mason (@MaseDenver) October 12, 2019
Elway, the Broncos general manager and most famous player in the history of the franchise, spoke after the Broncos all-time 100 team enjoyed a celebration Friday night, bringing together the best players in the team's history.
"I have not brought any names up," Elway insisted. "We're trying to win football games. So, no one from our side is on the trading block. We'll try to continue winning football games."
One of the reason these rumors began is the Broncos are atrociously bad, and have been for years. After missing the playoffs the last three seasons, Denver started this year 0-4 before finally earning a win last week over the Los Angeles Chargers.
Speaking of the Chargers, their 1992 team is the only one to ever start 0-4 and still make the playoffs, so Denver's season was basically over before it began in earnest.
Outlandishly, fans and some radio stations started calling for the trading of Von Miller when he — and the rest of the team — couldn't earn a sack through the first three weeks of the season. In fact, it was the second straight year people have been calling for Miller to be traded, which is ludicrous considering he's the greatest defender in the history of the Broncos. 
But, those rumors extended to Chris Harris Jr. who will undoubtedly be on the Broncos Ring of Fame, and even has a shot at making the Hall of Fame one day. Derek Wolfe and Emmanuel Sanders, who are set to be free agents at the end of this year, have also been Broncos names in the rumor mill.
As Benjamin Allbright said earlier this week, of course the Broncos are listening to calls from other teams, but Denver's not out there offering up their players. And Elway confirmed that on Friday night.
The NFL's trade deadline is set for Tuesday, Oct. 29 and last year Denver did make a move at the deadline, sending away Demaryius Thomas to the Houston Texans for a fourth and seventh-round pick in this year's NFL Draft. So, stay tuned, but don't expect too much.
Meanwhile, the Broncos (1-4) face the Tennessee Titans (2-3) at Empower Field at Mile High Stadium on Sunday with a 2:25 p.m. MT kickoff.