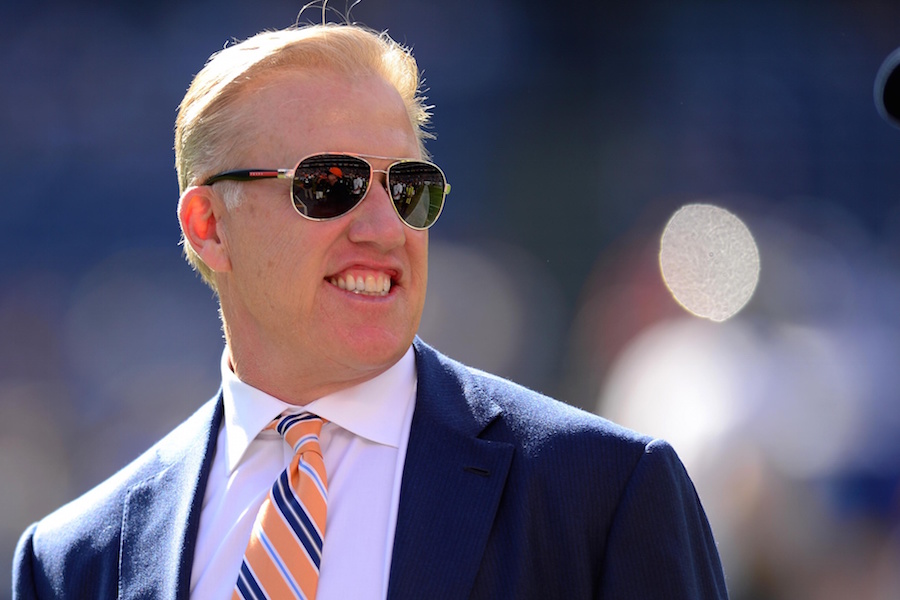 "All good things come to an end."
Those are the words wide receiver Emmanuel Sanders dished out to members of the local media after news broke that the Denver Broncos had traded him to the San Francisco 49ers. The Broncos also sent a 2020 fifth-round pick with Sanders, receiving a third-round and a fourth-round pick in return.
Rumors continue that the Broncos could be looking to trade additional players prior to the October 29th deadline.
General Manager and President of Football Operations John Elway spoke with the media on a conference call Tuesday afternoon to discuss the decision to send Sanders to the 49ers.
"We decided it was the best thing for our football team to trade Emmanuel," Elway said. 
It was expected that the Broncos were going to find a new home for the 32-year-old. Sanders had displayed frustration throughout the course of the season with his lack of integration into the new coaching staff's offense and Denver's inability to win.
After getting off to a rough start this year, Sanders communicated with the Broncos' front office that he would like to be traded.
"He did," Elway said in reference to if Sanders asked to be traded. "When we looked at it, Emmanuel had issues, and we had issues. That is why it was a good time for us to go different directions, for Emmanuel to go in a different direction and for us to go in a different direction. With that being said, we were able to get the value that we thought was fair. That is why we decided to make the deal."
Aside from not winning, Sanders requested a trade in part because he felt as if he was not receiving the proper opportunity to showcase his talents. Sanders is set to be a free agent at the end of the 2019 season and will be looking to cash in on one last big payday.
Sanders was stellar throughout his five and a half years in the orange and blue, racking up 5,361 yards and 28 receiving touchdowns while contributing to the franchise's Super Bowl 50 victory.
"He did a nice job for us," Elway said. "Emmanuel had a lot of catches and played hard. He was a competitive guy. He did a good job while he was here. We thought it was the best move again for us as well as for Emmanuel. Emmanuel was very good for the five-and-a-half years that he was here."
The Broncos got a nice return for a veteran receiver on an expiring deal. The acquisition of draft picks will help the Broncos as they look to retool their franchise for next season and beyond.
"We've got seven picks the first four rounds this next year, so it puts us in good shape there," Elway said. "We still think we've got enough—we're still good enough to go out and compete and win football games, and we know we can pick up the slack for Emmanuel. It's just the pressure on the other guys on that football team to step up."