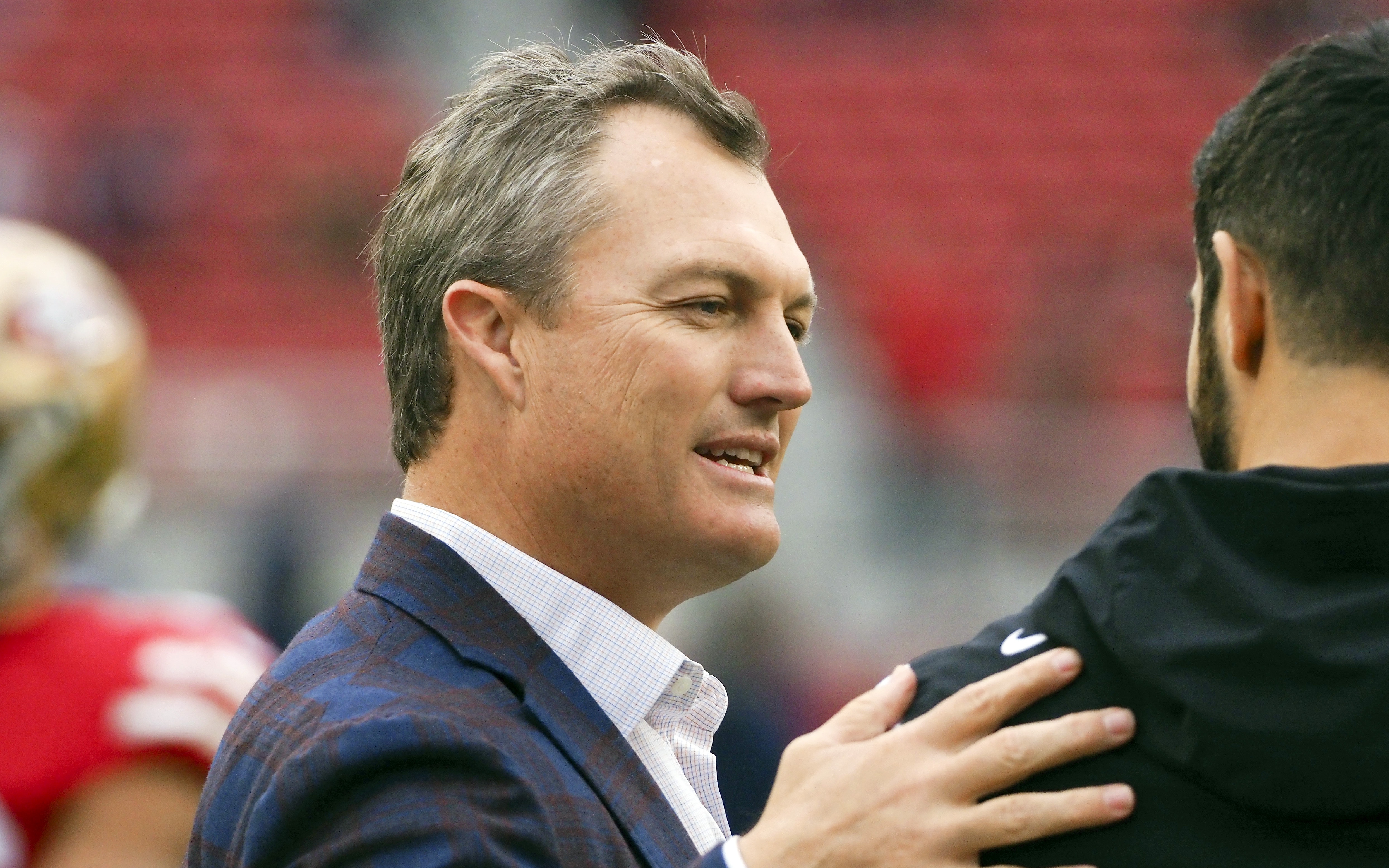 John Lynch is possibly on the cusp of making the Professional Football Hall of Fame, and yet, he's willing to help pump up his former colleague.
Lynch, now the general manager of the San Francisco 49ers, worked with Rich Scangarello for the last two years, and knows a thing or two about the Denver Broncos' new offensive coordinator.
"I think the folks in Denver are going to really learn to like Rich Scangarello," Lynch said on Friday per Nicki Jhabvala. "He came to us as a guy Kyle (Shanahan) thought very highly of, albeit from tiny Wagner College, and as a quality control coach for Kyle. But Kyle thought very highly of him — highly enough to stick him in the quarterback room. Everybody knows how important that position is to your efforts as a team, and I think Rich really grew in his two years.
"Kyle felt like he was ready and deserving of the opportunity. I think the Broncos have a good man who is going to be a good mix with Vic (Fangio). Vic will have that defense right in short order and I think 'Scangs,' as we refer to him, will do great things with that offensive unit."
What we know about the offense Scangarello is limited. What we do know, obviously, is that he came from the Shanahan coaching tree, which starts with Mike and has transferred down to Kyle.
We wrote about the importance of coaching trees and how Scangarello could be the next "Mastermind" here; his offense will almost certainly mimic Shanahan's (and Gary Kubiak's) play-action heavy, deception-filled offensive attack.
Play-action and deception aren't just staples of Shanahan's west coast offense, but they'll be greatly beneficial to Case Keenum, who will be the Broncos starter in 2019, even if his 2018 performance left a lot to be desired. Keenum's play is well-noted as being a great beneficiary of play-action passes, which Denver used too few of for most of last season before finally implementing more down the stretch.
It's likely we see a great deal more play-action in 2019, along with bootlegs and more passes to the tight ends. However, it will be exciting to also see how Scangarello puts his own fingerprints on the Shanahan style offense in the 46 year old's first offensive coordinator position at the NFL level.