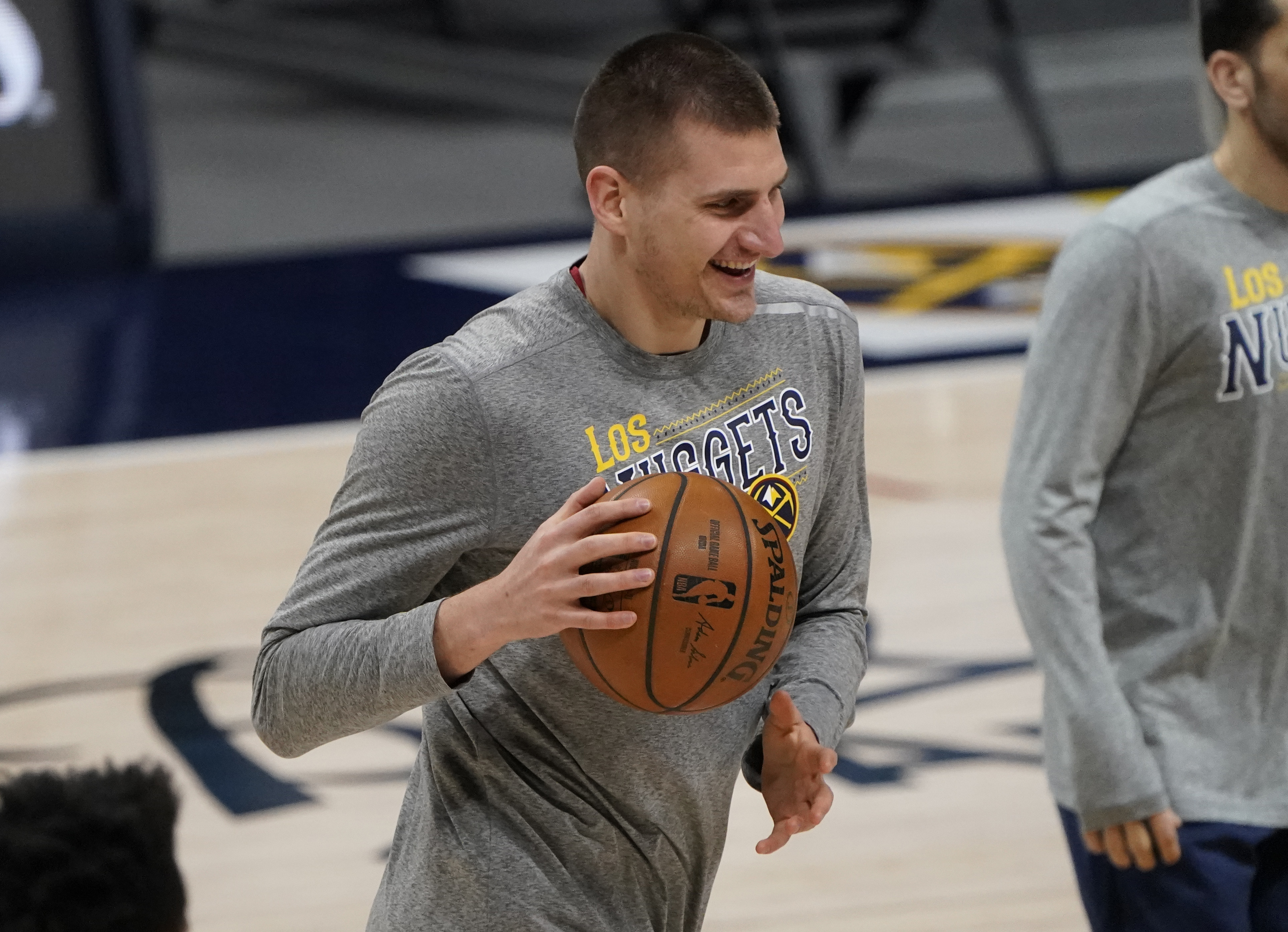 Before getting into the game, Nuggets coach Michael Malone expressed his deep condolences for the victims and their families of the shooting that took place in Boulder, Colorado on Monday night.
"Before we get into tonight's game and to basketball I think it's really important that we turn our attention to where it should be at that's back in Boulder," Malone said. "Obviously yesterday was another tragedy, hopefully it's something that we can find a way to prevent from happening in the future and I think I speak for everyone on our team, travel party, that our thoughts and prayers which is never enough, but our thoughts and prayers are definitely with the Boulder community and all of the families of the 10 innocent people who were murdered yesterday." 
Malone went on to name all of the victims and started to get emotional when talking about it. He said the team spoke together about the tragic event that took place so close to their hometown. PJ Dozier also opened up his post game press conference with a statement. 
"Before I get started I'd like to take some time on behalf of myself, my teammates, my coaching staff and the whole Nuggets organization, I'd like to send out my condolences to the families, the friends and the loved ones of the victims in Boulder," Dozier said. "Things like this continue to happen in our country and it's very unsettling and it doesn't sit well with anyone. So I just wanted to take the time to allow those families to know that our thoughts and prayers are always with them." 
Denver was coming off a tough loss at home to New Orleans on Sunday and hoped to bounce back on the road in Orlando. The Nuggets had won five consecutive games on the road and looked to push that to six on Tuesday night.
And they did just that. Six consecutive road wins for the Nuggets after defeating the Magic 110-99. Nikola Jokić had himself another triple with 28 points, 15 rebounds and 10 assists. That's his 12th triple-double of the season. 
"You know you have a player in Nikola Jokic that you can play through," Malone said. "We got into the bonus relatively early in that fourth imploring our guys to play inside out and let Nikola touch it. If they play him one on one, there's a pretty good chance he's going to score or get a great look. If they give help, he's going to find the open man and that's what I love about it."
Jamal Murray added 21 points on 8 of 21 shooting and led a fourth quarter rally that essentially closed out what could've been a loss. He scored 10 points in the fourth after the Magic cut a 24-point Denver lead to four. 
"We got a really good team, we got more shooters than they do and we made more plays than them," Murray said of how his team was able to close out the game. "Simple as that."
The Nuggets went up 61-39 at halftime after putting up 42 points in the paint and scoring 19 fast break points. The Magic only had 10 points in the paint and had zero fast break points but that all changed in the third quarter. The Magic started to make a run and got within two possessions multiple times. They outscored Denver 30-19 with the help of Evan Fournier who scored 10 of his 31 points in the quarter. 
"Well, it's funny because at halftime I was telling our coaches how we played a great first half, up 22 at the break, and I was nervous as hell," Malone admitted. "We've been in this position quite a few times and for some reason, I don't know if it's human nature but we stopped doing what got us the lead."
In the third quarter alone, Denver had 6 turnovers which led to 5 points for Orlando. But despite losing the third quarter, the Nuggets were able to hang onto the lead they built in the first half. 
"The game definitely is a game of runs, I know it sounds cliche but it is true," Malone said. "It's really hard for 48 minutes to just blow somebody out. They're NBA players, they have good players, they're going to make a run at some point." 
Turnovers continue to be the common denominator in those third quarter losses Denver has become so used to but Malone was impressed with his teams rebounding. The Nuggets out-rebounded the Magic 52-37.
"I talk about our rebounding all the time and it's such an important stat for us," Malone said. "It directly correlates to us winning or losing."
Malone said that the Nuggets are 21-7 when they don't get out-rebounded, which is going to continue to be a point of emphasis moving forward. 
The Nuggets stepped it up in the fourth quarter to close the game out and beat the Magic 110-99. They have two more road games, one on Wednesday night in Toronto and one in New Orleans on Friday, before heading back to Denver.