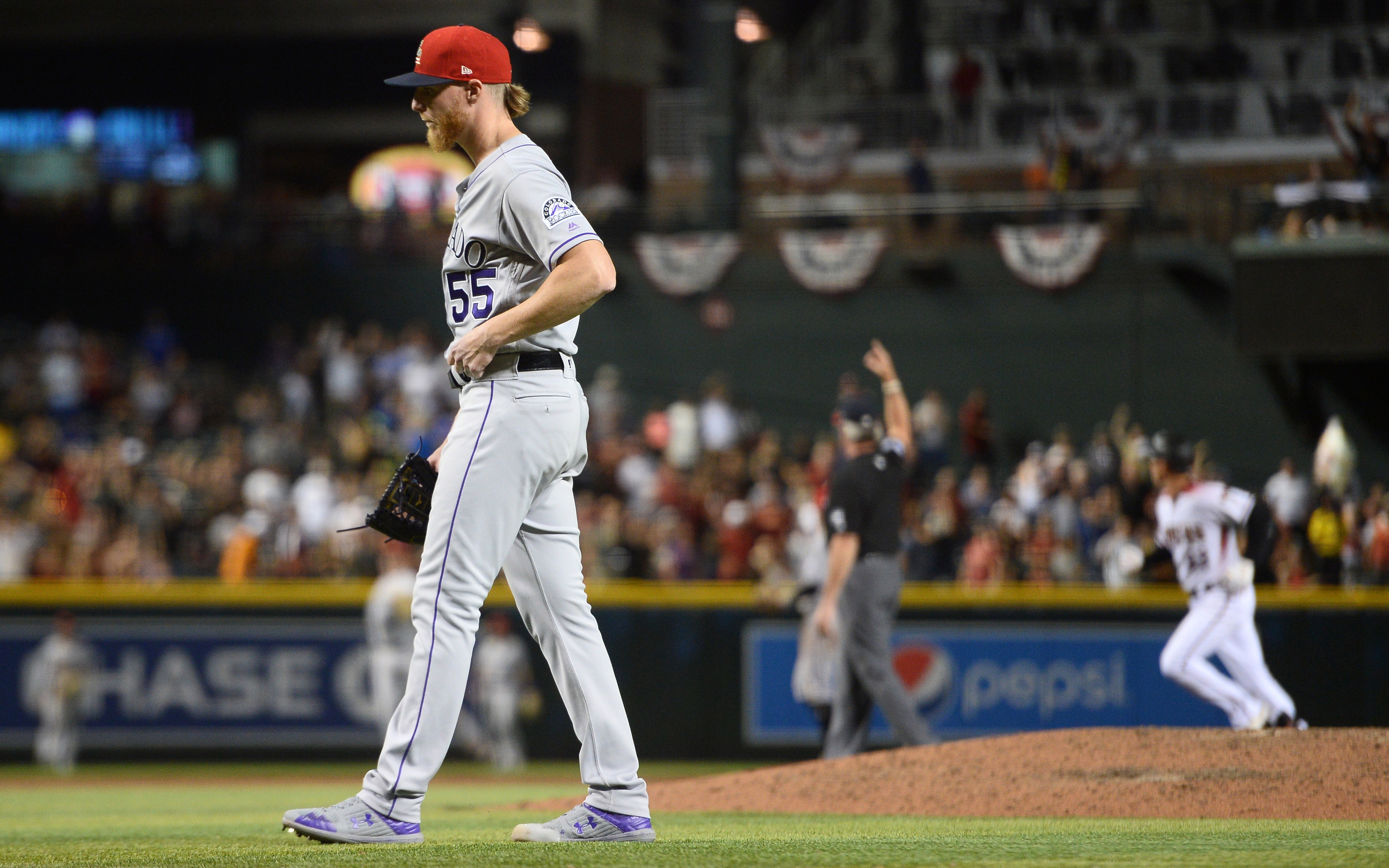 When you're hot, you're hot. And when you're not, you're not.
The Rockies have now lost five straight games and two straight in Arizona, falling 4-2 on Saturday night to drop to 42-42 on the season with one game left before the All-Star break.
And now, onto our takeaways.
Daniel Murphy gets the Rockies on the board
Coming into Saturday night's game, the Rockies had scored only three runs in the previous 22 innings. And on Friday night, they were shut out 8-0 by the NL West foes the Arizona Diamondbacks.
But, on Saturday, new first baseman Daniel Murphy took a ball deep into center field and into the pool at Chase Field to push the Rockies ahead 1-0 in the top of the second inning. For Murphy, it was the second time he's hit a home run into the pool in Arizona this year and all seven of his homers this season have been on the road.
Trevor Story hit a solo home run of his own in the eighth inning, but it was too little, too late.
Gray's precarious pitching hurts Rockies
Jon Gray started strong on Saturday night, giving up three hits and one walk with a strikeout through the first two innings. He enjoyed a ton of life in his arm, hitting 97 repeatedly and with seeming ease.
But, after allowing the Diamondbacks to tie the game up a 1-1 in the fourth, Gray fell apart when he gave up a two-run home run to Jake Lamb in the fifth inning, resulting in him being pulled from the game. Gray finished with a line of 5.0 innings pitched, allowing eight hits, four earned runs, with four strikeouts and two walks.
Meanwhile, Robbie Ray got the win, going 6.0 innings with eight strikeouts, and the one home run allowed in terms of runs.
Next up: Colorado and Arizona play Game 3 of the series on Sunday afternoon, with first pitch scheduled for 2:10 p.m. MT at Chase Field.