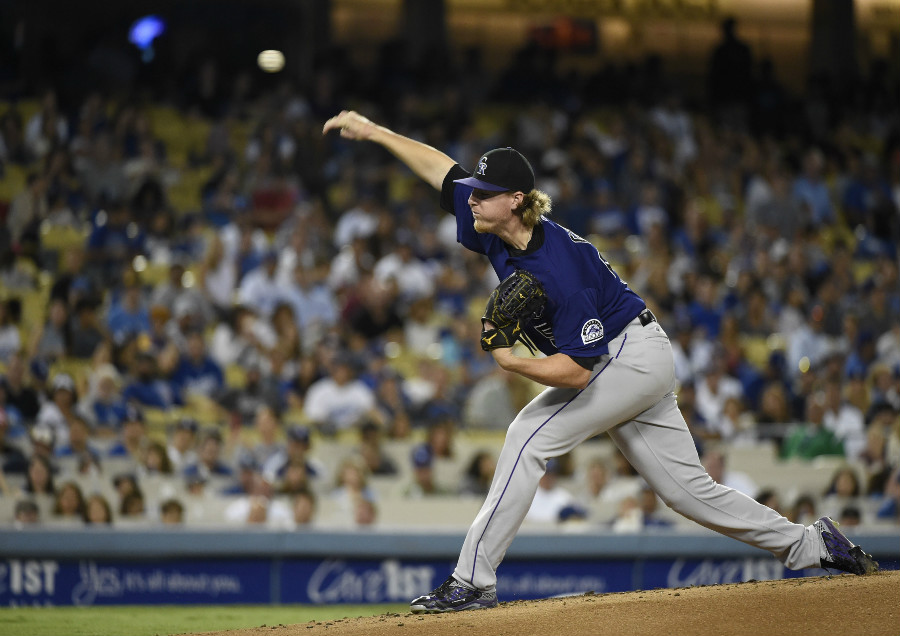 Colorado Rockies pitcher Jon Gray will make his season debut tonight against the division rival Los Angeles Dodgers.
Gray, 24, was praised for his arm when drafted third overall by the Colorado Rockies out of the University of Oklahoma, and it looks as if he's back to full strength; he topped out at 99 mph during his rehab starts.
"We are hoping Johnny gives us a shot in the arm here" said Manager Walt Weiss. "Bringing that prototypical power, power pitcher, plug him into your rotation. Potentially, he's got a chance to give us a lift here.".
And despite missing the first few weeks of the season with injury, Weiss says Gray is all good to go.
"No, not really" said Weiss said in reference to any limitations."He will be fine."
Gray will be making his season debut against a tough Dodgers lineup. The Dodgers are statistically the eighth best offense thus far according to ESPN. Gray has not had much success at the Major League level yet, owning a record of 0-2 with an ERA of 5.53, but that doesn't mean optimism isn't high.
The Rockies will a simple and sweet approach when it comes to taking on the guys from L.A.
"There a good club, it's a deep lineup." said Weiss. "Obviously, we do not want to give them free passes … We are just going to continue to attack, take our chances that way."
Although the assignment is tough, Gray seems to be more comfortable on the mound and is ready to make his return.
"If a pitcher can't control his emotions, small things become big things,"  Steve Foster told The Denver Post. "That's what I mean when I say Jon has to slow the game down. He's growing in those areas as a pitcher, but now he's going to have to get a hold of them pretty quick."
Gray has the opportunity to solidify himself as the club's No. one starter with tonight being his first shot at it.