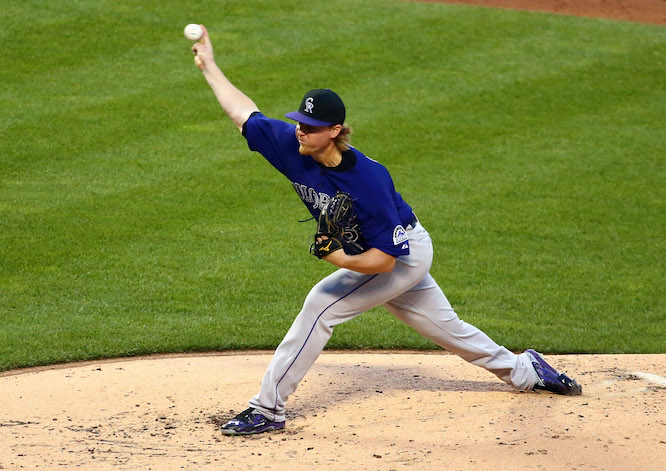 Colorado Rockies pitcher Jon Gray is coming off of a successful start against the Boston Red Sox in which he pitched 7.1 innings with six strikeouts while only giving up two runs on five hits. He also brought Jackie Bradley Jr.'s hitting streak of 29 straight games to a halt.
This has to have the Rockies feeling really good about Gray and the potential that he possesses.
"He's a pitcher, not a thrower; he's learning to pitch, and using the stuff that's working for him" Benny Bash said on The Big Show.

Though he has had some rough starts during the season, there are others in which they went really well. Including last night, Gray has gone six innings or more in four of his seven starts, and in those starts, he didn't give up more than two runs. He also threw six or more strikeouts four times, with 11 being his best. Likewise, he's yet to allow more than three walks in a start this season.
There is a lot to look forward to with this kid; he already has an established fastball and once he tunes his changeup and develops more of an off-speed repertoire, watch out.
With Jorge De La Rosa being assigned to the bullpen, this could be Gray's chance to show what he is capable of.
To listen to more on Gray click on the podcast below …
Catch The Big Show on Weekdays from 2p-4p on Mile High Sports AM 1340 | FM 104.7 or stream live any time for the best local coverage of Colorado sports from Denver's biggest sports talk lineup.