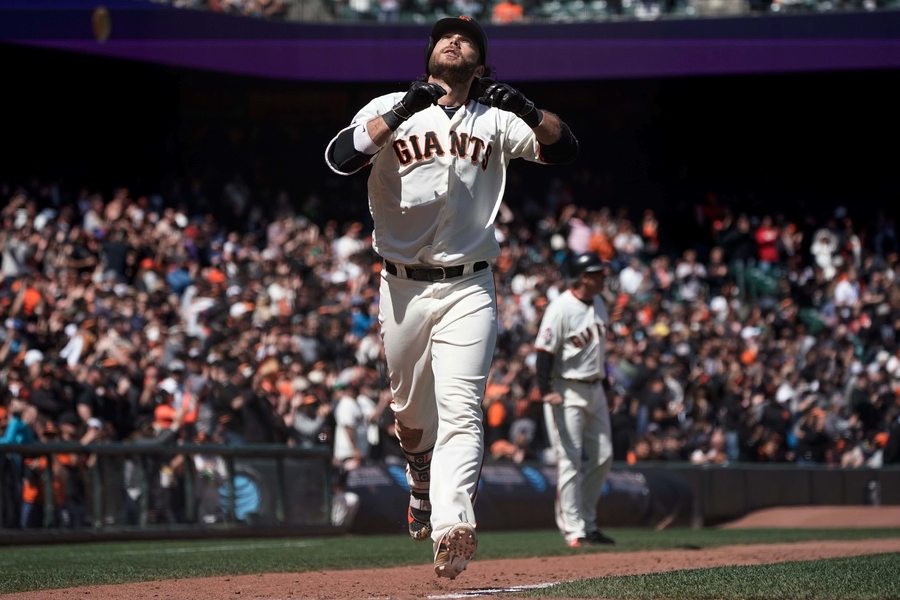 After taking the first two in the four-game series, the Rockies had first place in sight Saturday afternoon. They struggled to contain the Giants' hot bats though and were soundly defeated 9-4 at AT&T Park.
With Jon Gray on the mound, Colorado jumped out to an early 2-0 lead but even in doing so, there was cause for concern from the start.
Facing traffic early, Gray managed to toss a scoreless first inning. Gray struck out a pair of Giants hitters in the process but the inning resulted in 28 pitches being thrown.
Things really came unraveled for the third-year starter in the third inning. With a 2-1 lead, Gray had to face the heart of the San Francisco lineup and the Giants hitters were able to capitalize on his inability to locate pitches.
Andrew McCutchen kicked off the inning with the first of three hits in the game, a single to shallow right field. The Giants outfielder was 0-9 in the previous two contests, but he came alive at the plate on Saturday.
In the inning, San Francisco tagged Gray for four hits and three runs, turning a one run deficit into a a 4-2 lead. From that point on, the Giants scored five runs on eight hits over the next three innings to solidify the lead and their bullpen took care of the rest.
Gray (4-6) took the loss for Colorado Saturday afternoon, giving up five runs on nine hits in 3.2 innings. Throughout the outing, Gray struggled to locate his fastball and it resulted in an early exit for the young pitcher.
Chris Stratton (5-3) recorded the win for the Giants. Stratton went five innings for the Giants, giving up eight hits and three runs. Stratton also picked up his first career RBI in the victory.
Brandon Crawford had a monstrous day at the plate and played a big role in the Giants nine run performance. The veteran shortstop was 3-of-5 with four RBI, including a two-run home run in the sixth inning.
If there was a lone bright spot for the Rockies, it was that the blowout loss did not result in the bullpen being overworked to clean up the mess.
Middle relievers Chris Rusin (1.1 innings) and Brooks Pounders (3.0 innings) were able to eat up the late innings and save the majority of the bullpen for the series finale on Sunday.
Tyler Anderson is slated to take the hill for Colorado (25-21) and will face off against Ty Blanch for San Francisco (23-24).