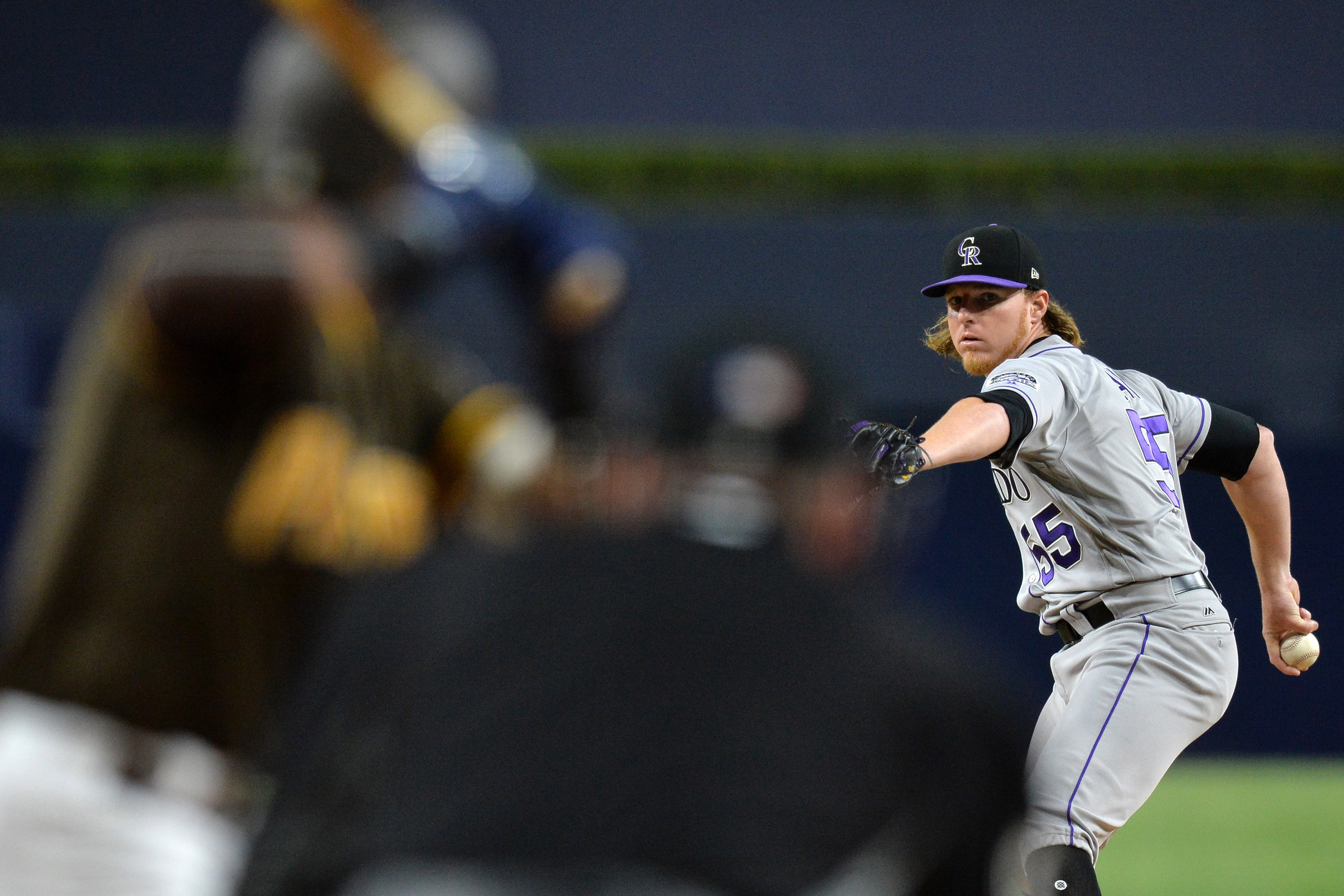 The Colorado Rockies were expecting a big year from starting pitcher Jon Gray, who also was expecting a big year out of himself.
Instead, it was frustrating, disappointing and out of sync stumble from one start to another as the Rockies opening day starter not only was sent down to Triple-A at one point in the year, but left off the playoff roster against Milwaukee completely as inconsistency and poor play plagued his third full-time year as a starter in the majors.
Gray tells Ronnie Kohrt of Mile High Sports postgame after getting swept in the Rockies 6-0 loss to the Milwaukee Brewers that the pain of 2018 will be used as motivation for 2019.
"I will use it more as motivation. That's what I like to do with pain. I like to use it as fuel," Gray said. "It definitely sucks. We had our sights set so far ahead, it's tough, the way we went out. I think we can use a lot of pain as fuel."
Gray notes that offseason work will begin as he works to craft multiple pitches in his arsenal, including his fastball.
"Definitely fastball, velocity was down a lot this year, so I'm going to get that fixed. Then again slider, slider's got to be my go-to, always has been…got to have that as a weapon next year."
Gray's 5.12 ERA in 2018 is the highest of his career in full-time work over the course of a season and while his strikeouts nearly matched his career high from 2016, his walks also ballooned and his earned-runs and home runs allowed were both career high's.
To bounce back in 2019, Gray plays on an offseason that includes bulking up and physically working on his body and strength.
"Have the best offseason of my life, get huge physically, that's what I was missing this year. I wasn't me. It's tough to compete like that. I don't want to ever have to do that again, I want to go out there strong every time, so I'll start with that. That's my main goal."